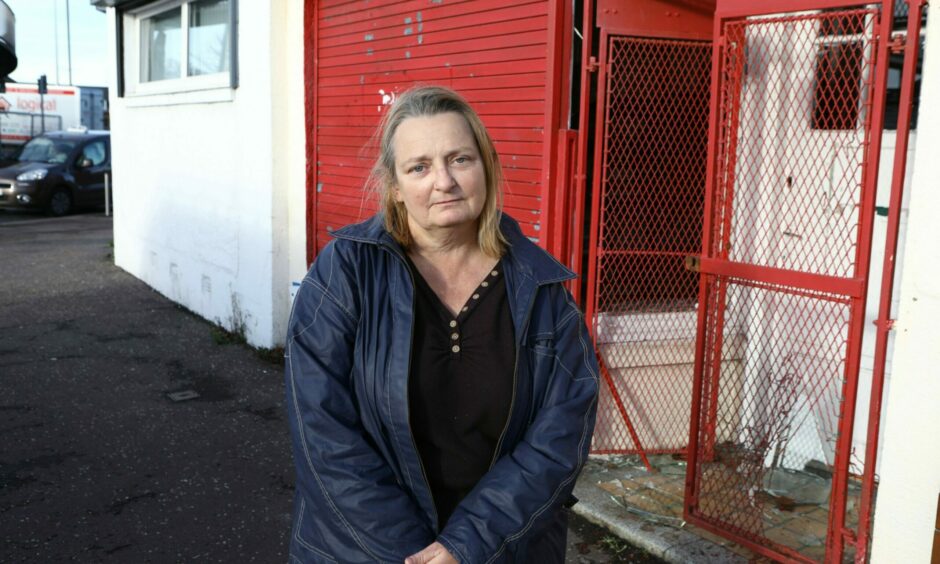 An SNP candidate in Dundee admitted shouting foul abuse at the Pope and described 9/11 as an "inside job", we can reveal.
Siobhan Tolland is standing for the party at May's local council election in the Lochee ward – an area with strong Irish and Catholic roots.
SNP bosses have been urged to sack Ms Tolland as a candidate and member of the party's national executive committee.
But in a remarkable response, a party source instead questioned whether a local MSP condones historical child abuse in the church after he criticised her actions.
The party said Ms Tolland's comments were "regrettable and reflect a difficult period in her life which she has long since moved on from".
She has deleted the posts and was said to be "very sorry".
'Might have gone a wee bit too far'
In a series of Facebook posts stretching back to 2010, the SNP candidate described travelling to Edinburgh to "protest against the Pope for his cover up of sex abuse crimes".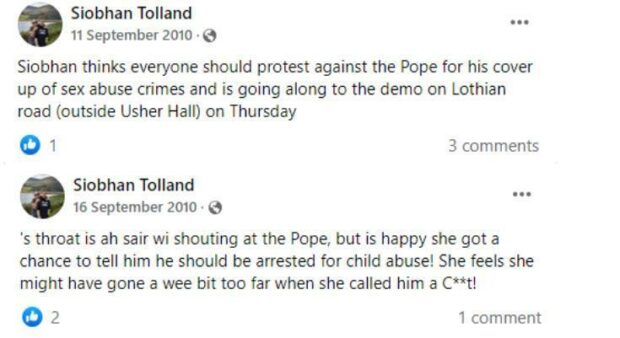 On September 16, she wrote that her throat was sore from shouting at Pope Benedict XVI, who was touring the capital.
Ms Tolland said she "got a chance to tell him he should be arrested for child abuse".
She added she "might have gone a wee bit too far when she called him a c**t".
9/11 terror attack an 'inside job'
In a separate string of posts, Ms Tolland referred to the September 11 terrorist attacks on the United States as an "inside job" orchestrated by politicians and the media.
On July 4, she wrote: "The CIA (with help from the FBI) did it."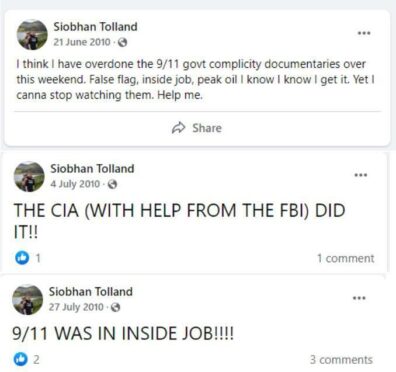 A few months later, she said: "On the anniversary of September 11, we should all vow to honour the victims by trying to get justice and bring the real perpetrators to account."
She added that by real perpetrators she meant "George Bush and Dick Cheney and everyone else in the American government and media involved".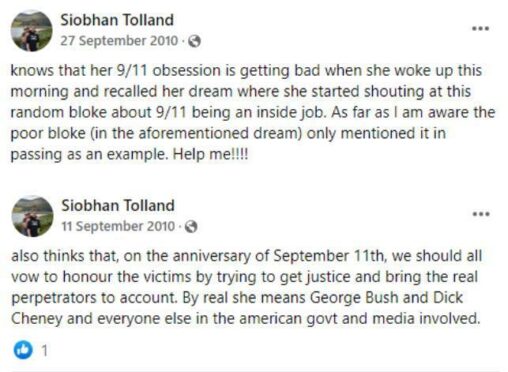 The candidate wrote again on September 27 that she knows her "9/11 obsession is getting bad" after "shouting at a random bloke about 9/11 being an inside job" during a dream.
Concentration camp claim
Further concerns were raised over a 2015 blog post where Ms Tolland refers to a Nazi concentration camp while criticising David Cameron, who was prime minister at the time.
She was discussing the impact of Mr Cameron's claims about transport delays between the UK and European mainland linked to a migrant and refugee camp at Calais.
Ms Tolland, who had recently returned form a trip to Dachau, wrote: "For all intent and purposes, Cameron's statement was the political equivalent of moving on a dying man because he is disturbing the appetite of those inside the restaurant.
"I felt a wave of panic, nausea and horror akin to what I felt at Dachau."
Area deserves 'serious politicians'
Ms Tolland is a disability and dyslexia advisor at Dundee University.
She is also co-founder of Dundee Thegither, a charity that won a national award for its work in local communities during lockdown.
North East Labour MSP Michael Marra, who represents the Lochee ward on Dundee City Council, called on the SNP to "urgently reconsider" her candidacy.
He said: "Lochee is a warm, welcoming and diverse community with historic links to the Irish Catholic community stretching back centuries.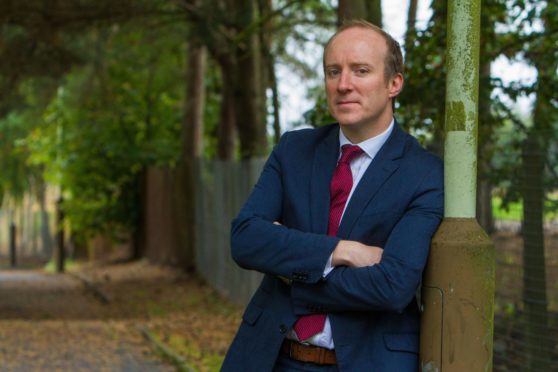 "This is a community that deserves serious politicians representing the area, not people who indulge in offensive conspiracy theories, who travel across the country to scream abuse at religious figures in the street or, appallingly, create false equivalences that minimise the horrors of the holocaust.
"The SNP nationally and locally must urgently reconsider whether this individual is a fit candidate for public office."
'Not a sectarian bone in her body'
After we approached the party for comment, an SNP source said: "Mr Marra's attempts to make specific comments about child abuse into comments on the broader community are shameful and appalling.
"Does he condone historic child abuse within the Catholic church?
"Unlike the Labour party who are happily standing a former Orange Lodge Grand Master, Siobhan hasn't got a sectarian bone in her body.
"In 2010, she was demonstrating against the cover up of paedophilia and child abuse."
A spokesperson for Dundee SNP said the posts are "regrettable and reflect a difficult period in her life which she has long since moved on from".
"Ms Tolland is very sorry and she has deleted them," they added.
Ms Tolland did not respond to a request for comment.
Scottish local council elections 2022: Everything you need to know