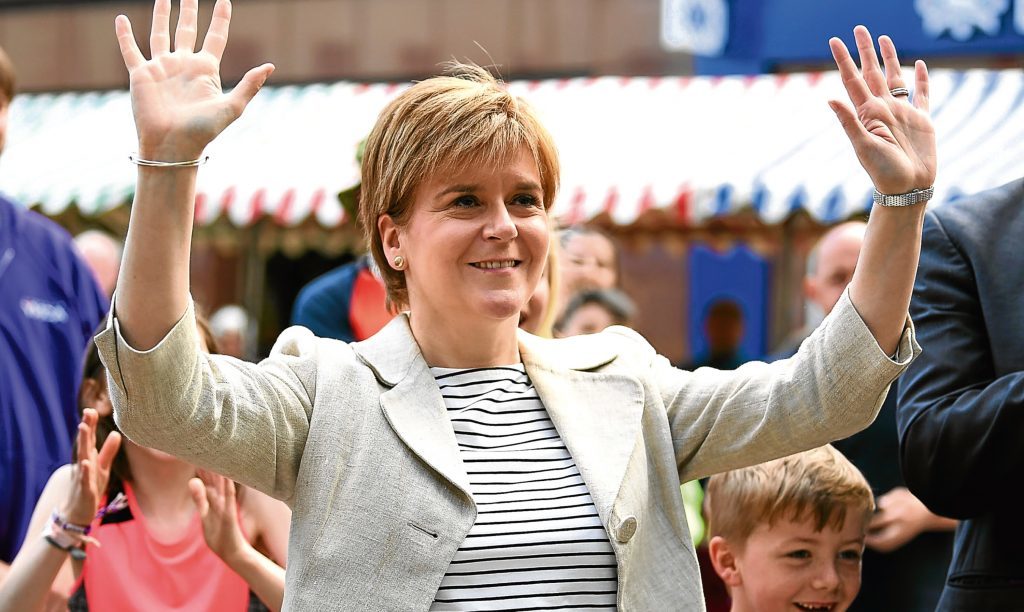 Nicola Sturgeon has been criticised for failing to rein in the "bonus culture" at NHS Scotland after new figures revealed top medics shared £43m last year.
In Tayside and Fife, £5.6m was handed out to consultants and other high-ranking staff in performance-related pay.
The Scottish Conservatives said Ms Sturgeon had reneged on the promise she made as health secretary to clamp down on the payments.
They say the £15,000 average pay-out tops up senior medics' large salaries at a time when the NHS is starved of cash and many health workers are struggling to make ends meet.
An NHS source in Tayside said if these payments were not made then many consultants would head off to places like New Zealand.
Miles Briggs, the shadow health secretary for the Scottish Conservatives, which compiled the figures through freedom of information requests, said it is right that hard-working professionals are well rewarded and accepted that the NHS must pay competitively.
"But senior medics like consultants are already very well remunerated, and many – including NHS workers further down the chain – will question the sheer scale of these payments," he added.
"The NHS is extremely hard up for cash, and these are payments worth tens of millions of pounds.
"It's another example of the SNP government saying it's going to do something, then forgetting about it more or less immediately.
Tayside spent £3.6m on 267 members of staff in 2016/17 under the discretionary pay system. That compares with £3.3m for 263 recipients in the previous year.
In Fife, just over £2m was spent in each of those years.
An NHS Tayside spokeswoman said the discretionary points are awarded "locally through a nationally agreed process applied by every health board".
"These points are intended to recognise the additional contribution of medical staff in areas of patient care and are awarded through joint consideration of applications undertaken in partnership with our local BMA Local Negotiating Committee," she added.
"Discretionary points are part of national terms and conditions for consultants."
The Scottish Conservatives said the £43,038,750 that was paid to 2,858 recipients in the last year occurred "despite SNP pledges to cut down on the bonus culture within Scotland's NHS at a time of financial restraint".
Health Secretary Shona Robison, made no apology for paying the market rate for highly-skilled NHS staff.
"This government values the enormous contribution NHS Scotland staff makes to the health service," she said.
"Over 98% of NHS employees earning in excess of £100,000 are clinicians or consultants.
"It is right that we pay the going rate, which is reviewed annually by the independent pay review bodies, in order to attract and retain highly-skilled and much sought-after staff."