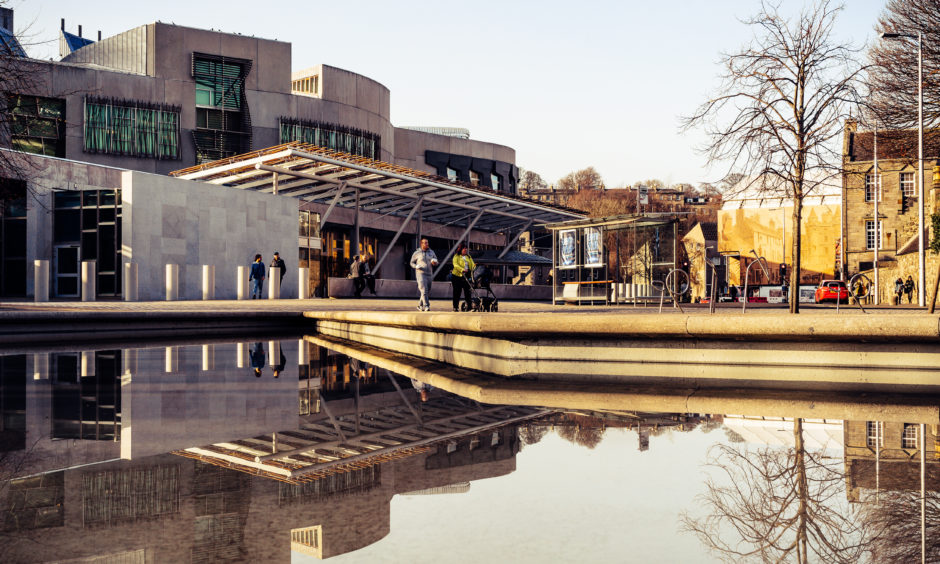 Shadow education secretary Liz Smith MSP asked if the additional Barnett consequential would be put toward recruiting teachers in primary, secondary and additional support schools.
Debating the Programme for Government, revealed on Tuesday, the Perthshire-based MSP said: "There have been some encouraging signs in some local authority areas of an improvement in teacher numbers.
"The fact remains teacher numbers are still down by 3,000 since the SNP came to power.
"We know there remain key shortages in some subjects and in additional supported learning. That area has seen a decline in 26% across primary and secondary schools over the last ten years.
"The additional money should help the teacher training process and address some of the problems in retention and supply.
"Recent complaints from teaching staff have not just been about pay, but primarily about workload, often because of teacher shortages in the system.
Fellow Tory list MSP Murdo Fraser said: "The First Minister did not inspire many people with her Programme for Government.
"It was clear at the outset that really the only thing this Government cares about is independence.
"Indeed, the Programme for Government mentions the word 'independence' 13 times and the word 'referendum' appears no less than 25 times.
"It's really the only thing that interests them.
"It wasn't really the thin gruel in this Programme for Government that interested the SNP yesterday, because there interest really was only one issue – and that is independence."
Scottish Liberal Democrat MSP Alex Cole-Hamilton said: "I am tired of this first minister and her government misappropriating my vote to remain as justification for another divisive independence referendum.
"The choice between two unions has always been a false one and it has led to a paralysis of government which has starved all other policy considerations of oxygen.
"If the first minister and her party continue to present just one answer, wholly unsuitable to all the public policy challenges we face, then her government deserves to fall."
Environment Secretary Roseanna Cunningham said: "The first minister set out the key commitments in this Programme for Government.
"She also spoke about the context in which they are given and the political and constitutional emergency that is engulfing the UK.
"While no-deal remains a threat, this government will ensure that we are prepared as possible, while being honest about being unable to prevent all the damage that will ensue.
"Nevertheless, the Scottish Government cannot and will not ignore the needs of our country, the needs of the people of Scotland, while the UK Government seem intent on propelling us towards a harmful no-deal exit from our friends and partners in the EU."
Scottish Labour leader Richard Leonard said: "I raise these concerns not to score political points, I do it because these are our young people, they are our greatest asset and they are being let down.
"And I raise it because many of them will not have a second chance.
"We have to get this right now, because if we break the cycle of austerity and inaction and if instead we act and invest, we will change the very direction of their lives.