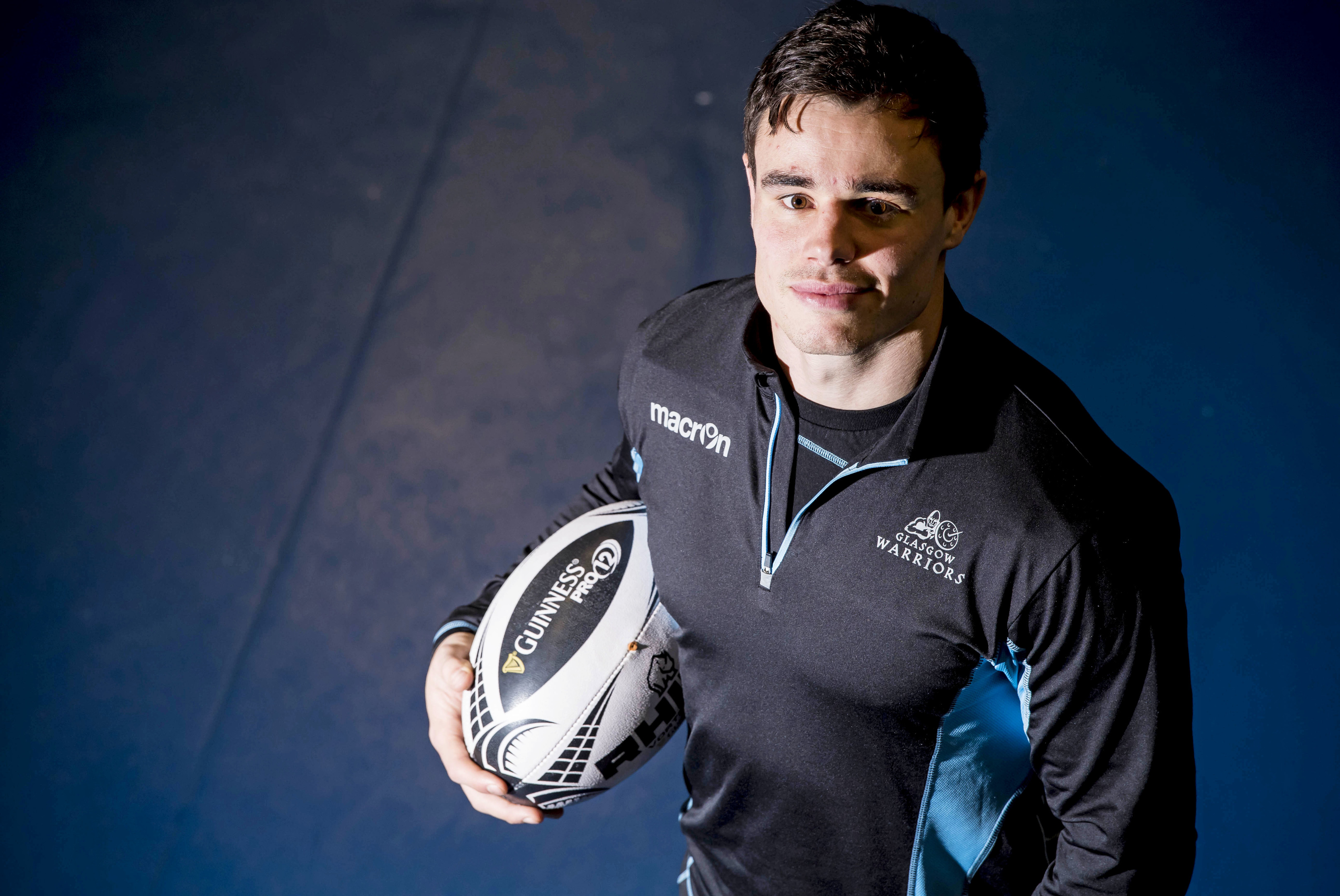 Duncan Weir's switch from Glasgow to Edinburgh will get a lot of the attention in the first 1872 Cup game of the year but for Lee Jones going the other way along the M8 has already been the move that resurrected his career.
Jones will also be making his first start against his old clubn in the Boxing Day fixture, and is every bit as keen as Weir to prove to his old club that he's better off where he is now.
Jones and Tim Visser were a prolific strike pairing just four seasons back for Edinburgh but Alan Solomons' more conservative style eventually drove both out of the club, Jones feeling he wasn't enjoying his rugby just a couple of years after he was a starting wing for Scotland.
"I'd imagine Edinburgh's changed a lot since I was there," he said. "For me it has been a great move in hindsight, just in terms of the environment.
"I wasn't enjoying the environment at Edinburgh as it was at the time, and the chance to come here and enjoy my rugby at Glasgow has been huge for me."
Jones has seen since Duncan Hodge took over as acting head coach a clear change in philosophy at Edinburgh.
"I played under Hodgey as coach briefly at the tail end of my Edinburgh days and also when he was attack coach with Scotland," he continued. "He's focused on detals and he wants his teams to play positive rugby as well,.
"We've already seen them playing a bit more in terms of back line attacking, edge attacks. They've brought a lot of young guys in there that are doing well and coming through, and it's good to see them playing a bit more positive rugby.
"In last year's 1872 games they defended really well, we struggled to score against them particularly in the latter parts of those games. So we'd expect that from them again but we need to be able to play the game that's in front of us and attack well as well."
Meanwhile Jones played in both wins against Racing in the last fortnight, but the Warriors' debrief was typically harsh despite beating the big spending French champions comprehensively twice in the space of a week.
"Definitely no back-slapping," he said. "Obviously it's a great result and there are things you have to reinforce that we did really well, but at the same time there's things the coaches pick up and say, 'Look, this needs to be better, we were fortunate here and other teams may look to try and exploit that'.
"It's still very much a learning process and even though we had great results the two weeks were all about learning what could be better.
"There was obviously a massive emphasis on those two Racing games going in but after the review it was straight on to Edinburgh. Racing are gone, put to bed, and we concentrate on the next one."
Jones is happy for team-mate Junior Bulumakau getting his first start at BT Murrayfield on Monday and believes he'll take his chance.
"Junior scores tries, he's been playing for Glasgow Hawks in the Premiership and he's scored a load this season," he said. "He's very good on his feet, strong in contact, likes to offload.
"He had a run against Ospreys, only 10 minutes, and he scored so it's great to see him in the team and I'm looking forward to playing alongside him."
Meanwhile Edinburgh signed up another of their promising players just 24 hours after announcing Magnus Bradbury's new three year deal by getting Blair Kinghorn to extend for another two years.
The 19-year-old came into the squad just last year and has found a home at full-back, although he can play stand-off and many think that might be his long-term future.
"I'm really looking forward to the next couple of years and contributing to the team as we look to get to where we want to be," he said.
"This club is a great place with a great squad, who for the past couple of seasons have been getting and better. I'm happy that I'm staying here and looking forward to the challenges that lie ahead."
Acting Head Coach Duncan Hodge added: "Blair is maturing and fully understands the work ethic needed on and off the field to succeed.
"There are many areas for Blair to keep progressing, but he is striving to better himself and we look forward to him benefitting the club in years to come."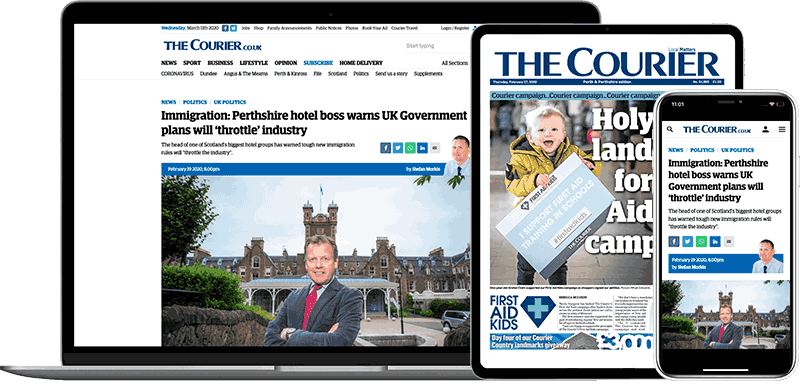 Help support quality local journalism … become a digital subscriber to The Courier
For as little as £5.99 a month you can access all of our content, including Premium articles.
Subscribe