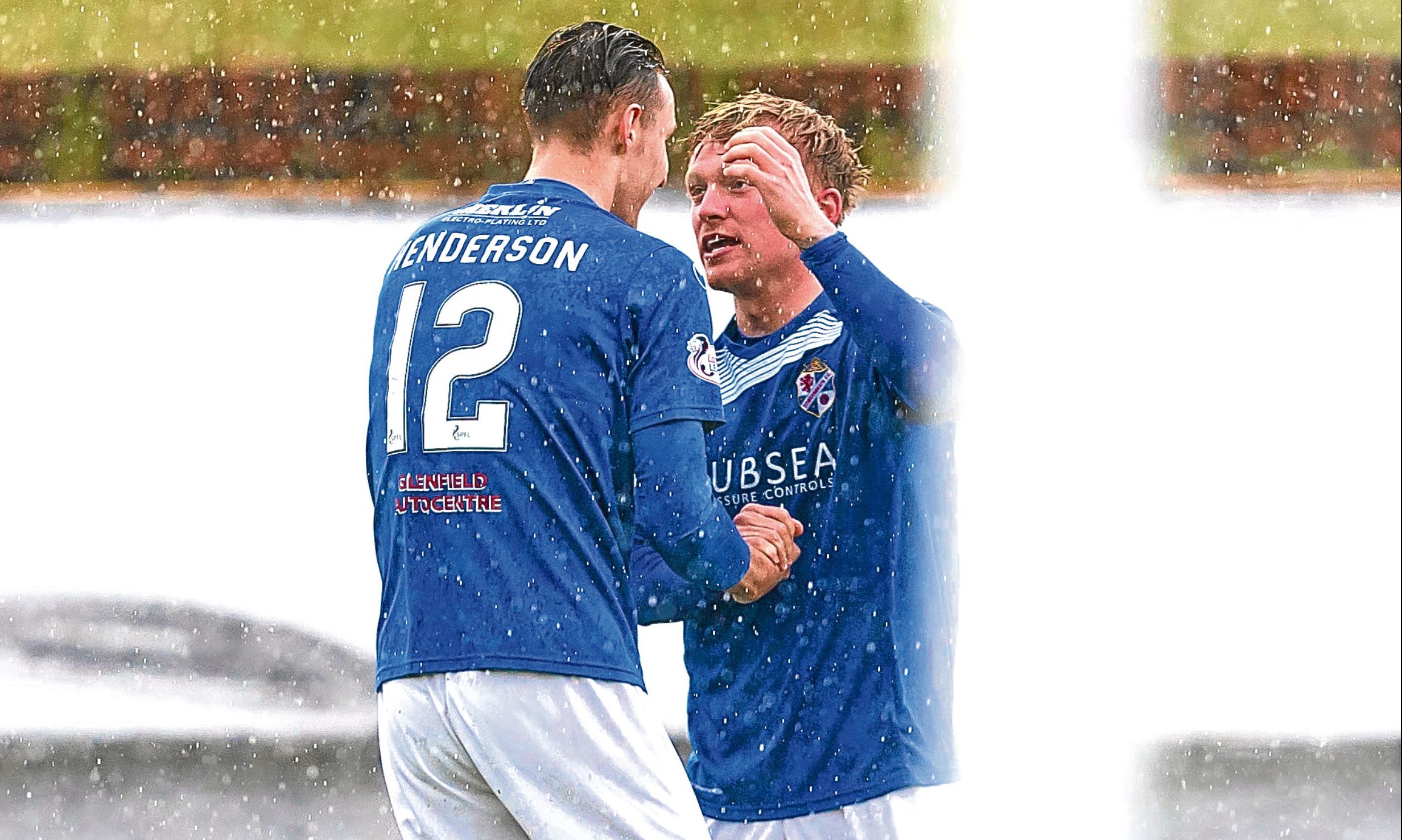 Gary Locke will be taking a few days away from football to reflect on his success in saving Cowdenbeath from the drop before considering his future.
The former Hearts, Killie and Raith Rovers manager was brought in by Cowden to keep them in league football and achieved that through a nerve-tingling penalty shoot-out against Lowland League champions East Kilbride at Central Park on Saturday.
The team, which had previously missed six successive penalties, scored five beauties in the shoot-out after Saturday's second leg finished level at 1-1 after extra-time.
Fraser Mullen, Kris Renton, David Syme, Craig Johnston and Liam Henderson gave EK keeper Matt McGinley no chance and when Blue Brazil goalkeeper Jamie Sneddon saved Paul Woods' spot-kick it was mission achieved.
The Blue Brazil really should have had the game won in the first 15 minutes when they scored, hit the bar and then missed a couple of easy chances. Mullen put them ahead before Kieran Gibbons levelled in 64 minutes.
However, when they had to, the young Cowden side kept their nerve. The manager said: "I felt we started the game really well and scored a fine goal and could have had at least one more.
"However, they came more into it and late on we had to work hard to make sure they did not build on their equaliser.
"A shoot-out is always a bit of a lottery but our five penalty-takers could not have hit five more sweetly struck penalties and it showed great character.
"I am so pleased for the chairman, who asked me to come in and try to keep us in the league, the board and the fans who backed us superbly on Saturday, and, of course, the players who have given me everything since I came in."
Mullen, who scored a cracking goal to put Cowden ahead and then the first penalty in the shoot-out, said: "It was a great feeling to stay in the league and to be truthful the way we played in the closing 10 games had given us the confidence to take on the play-off final.
"The manager really changed things for us when he arrived and we started to always look capable of winning games and I was delighted to get my goal and then score the first penalty.
"Hopefully the manager will stay and we can look forward to being up the other end of the table next season."
Looking ahead, Locke added: "I will have a few days away and then speak to the chairman and look at what the future holds. It could be that the board will want me to stay and if they ask me I will certainly be very interested in that."
EK manager Martin Lauchlan was proud of his players: "Losing a penalty shoot-out is always hard to take but I think the players showed in the two game final that we can play at this level," he said.
"It has been a fantastic season and the aim has to be to win the Lowland League again next season and have another bash at winning a place in League 2.
"It's devastating as we put so much into the game. We lost a goal early – the worst possible start we could've had – but after that we looked the better team and the more likely to score.
"I think our fitness levels looked terrific. It's so difficult to get to this point, with so many play-off games, and to get here and lose it is tough.
"We're bitterly disappointed."