The mix of ambition and expectation is why Benjamin Siegrist jumped at the chance to up sticks and join Dundee United.
The giant Swiss keeper wanted to quit Swiss football for a new challenge and believes the Tangerines tick all the boxes.
"Obviously the expectations here are high, but I believe it is good to be part of something when expectations are high," said the 26-year-old, who was an U/17 World Cup winner with Switzerland.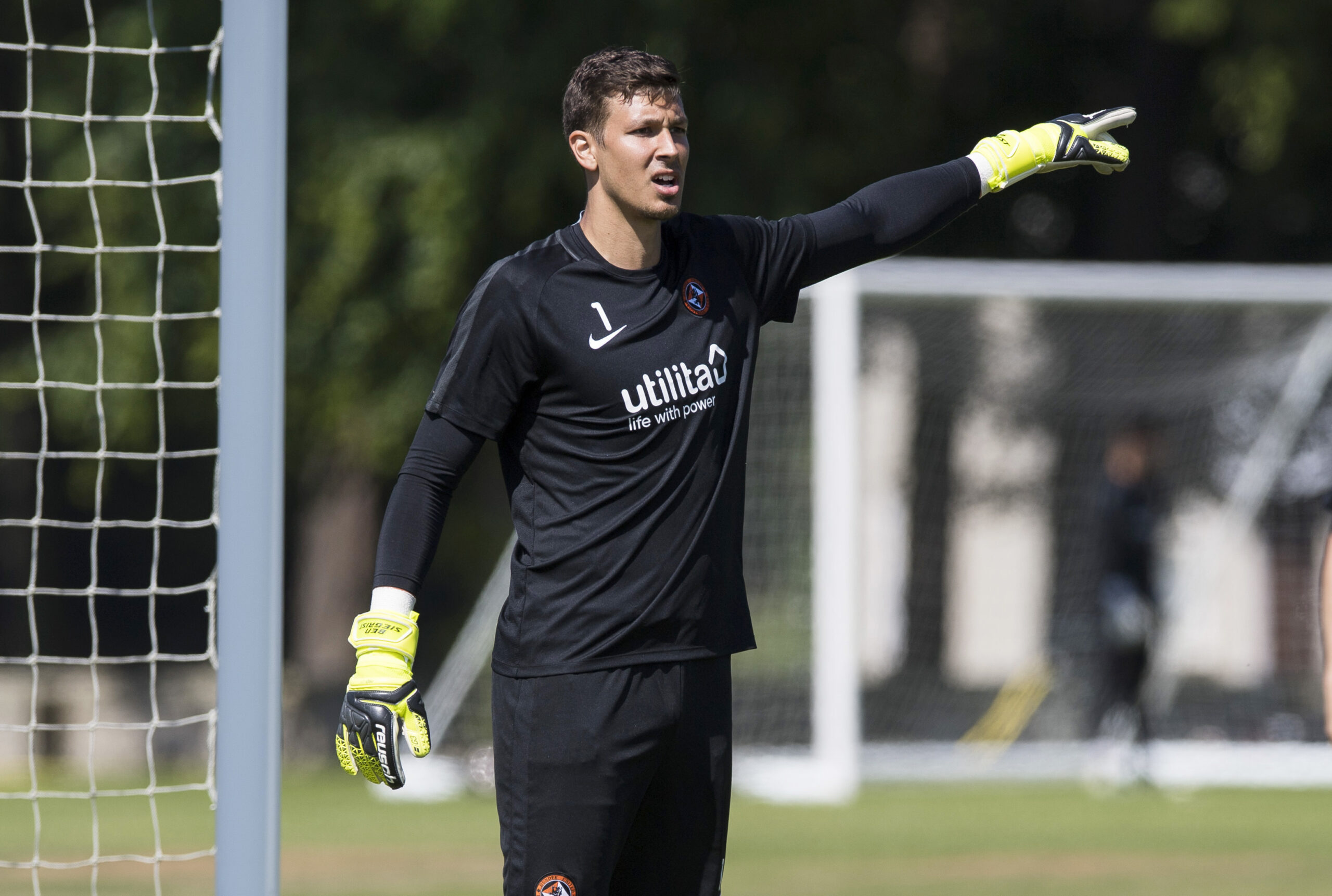 "The gaffer is very ambitious and very focused on details as well. I like that about him.
"When I knew I was moving, these things were very important to me and that's why I came here.
"The tradition of the club I know and I've heard good things about it as well. It should be in the top division and I want to be part of helping the team to go up."
Siegrist confirmed a chat with his team-mate at last club Vaduz, Thomas Konrad, was a big help in him making up his mind to move to Scotland.
Where he does disagree with the former Dundee defender is which is the No 1 outfit in his new home city.
"I've played alongside Thomas for the last two years, so when I did make contact here I called him and asked him about the city.
"It's always good to get some information. He has told me some nice things about the city and he was very complementary about the place.
"He tried to tell me the other team was the big one, so I didn't listen. Obviously he played for them, but it's all good.
"He told me about some derbies but I believe he got sent off in one and did well in others. That's him.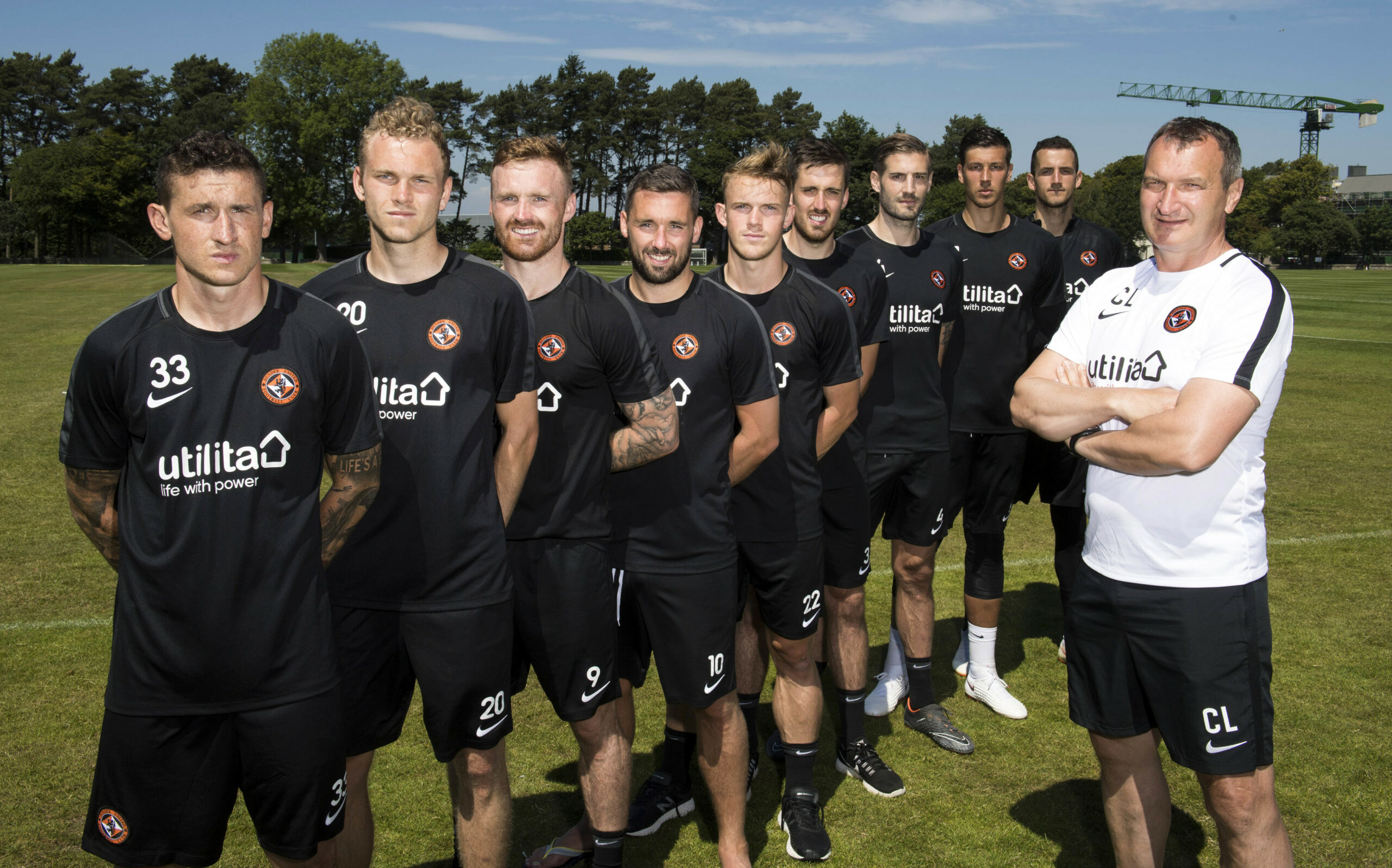 "He did tell me that everyone is football crazy here and, when I arrived in the city myself, I couldn't believe the stadiums are literally across the road from each other.
"It's good to be in a city where football is really a big thing."
With Slovakian goalie Matej Rakovan also signing up, Siegrist's first challenge is to claim the No 1 jersey.
It's something he's up for and believes having two keepers battling for a place in the team will prove a good thing for both men.
"You come into a new club and you have to prove yourself. You've got to do all you can to earn the shirt. We've got to make it as hard as possible for the gaffer to pick one of us.
"It's his decision at the end of the day but I will be putting everything I can into making sure I play.
"Everywhere you go you have to have competition. Especially the goalie position, there is only one who can play and, in every time you go, that's how it is.
"It is good to be on your toes, it's good to have someone pushing you either way, so it makes you train that little bit harder.
"It's a long, tough pre-season and obviously my ambition is to be the No 1 goalkeeper and that's Matej's ambition as well. That's how it should be."
Whether he's between the sticks or on the bench, his focus is already on what every United fan wants to see – the team getting promotion in the coming season.
And after a week working with the new-look squad, he's feeling optimistic about that.
"The main focus of the club is promotion. The first few meetings I had with the gaffer, it's all about getting promotion.
"It's a hard task, obviously it's a hard league to get out of, but it's good to be part of an ambitious club that wants to achieve something."