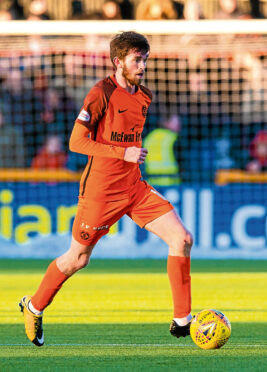 Possibly the best way to describe Sam Stanton's emergence as an important player for Dundee United is by using the words "under the radar".
His initial arrival on loan from Hibs was only revealed when he was listed as a sub for the Betfred Cup tie against Raith Rovers back in July.
Then, in the midst of news of Thomas Mikkelsen's return on loan from Ross County late last week, it was confirmed the 23-year-old had now become a permanent employee at Tannadice.
If you were being cruel about it, you could say the switch in status had everything to do with making room to get Mikkelsen on a temporary transfer — United were at their limit on such deals.
Anyone who's watched Stanton on a regular basis in a tangerine shirt, though, would surely agree the chance to get him on a long-term basis was a no-brainer.
And having loved his time at Tannadice so far, for him it was a similar decision.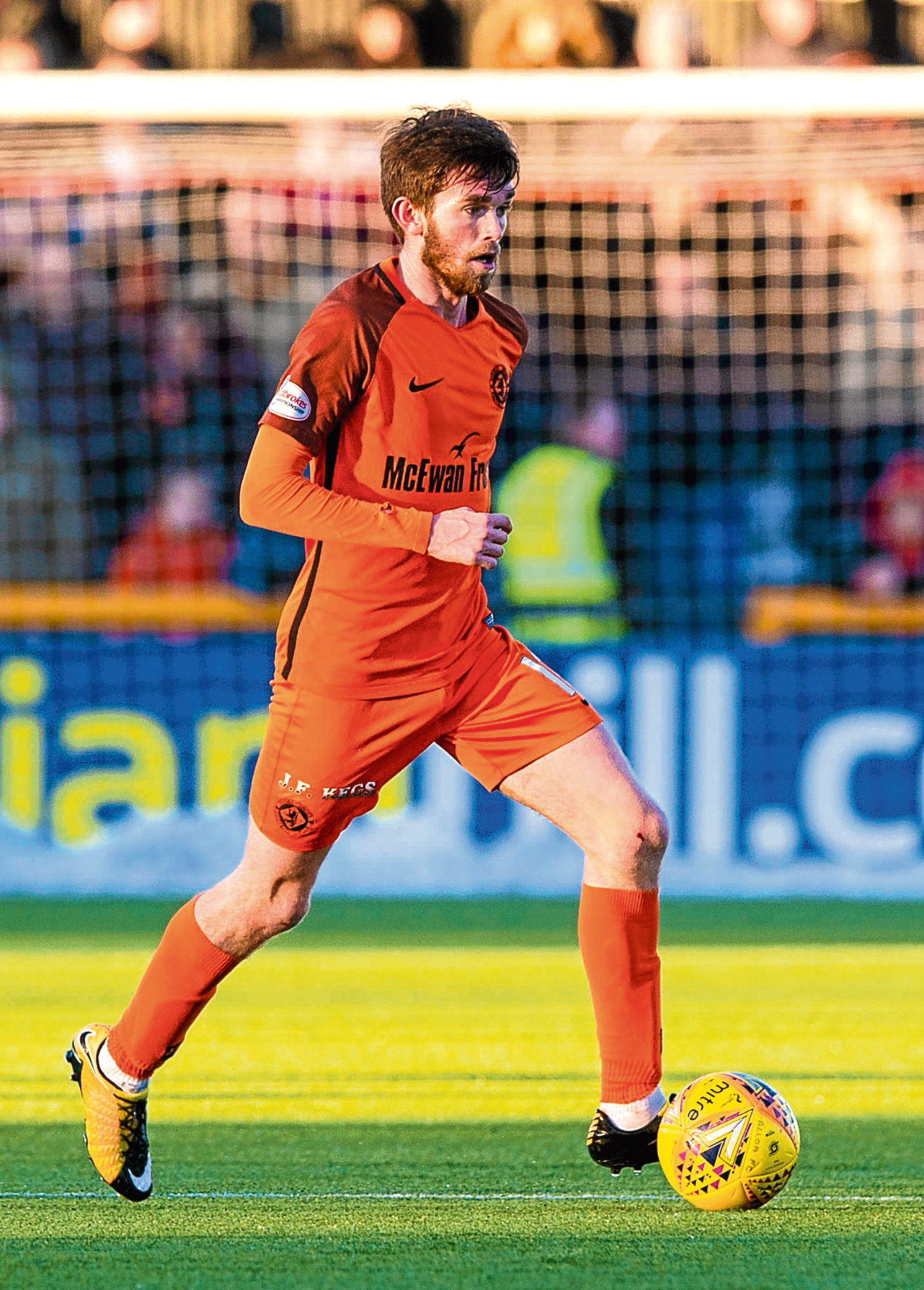 "I'm absolutely delighted. It's been great since I've come here. All the boys have been great and the fans have been great with me as well," he said.
"It's nice for me to finally make a move and get a club permanently.
"It was just last week and I barely knew any sooner than anyone else really.
"The club came to me and said they wanted to make the move permanent and, as I say, I was absolutely delighted to hear that and sign up."
In putting pen to paper he ended a two-and-a-half year period that's seen him operate almost continuously out on loan.
During that time he's earned plaudits for his work with Livingston, Cowdenbeath and now United.
He admits that's caused some frustration and also been unsettling. But rather than be bitter with Hibs about that, Stanton's revealed he's actually thankful to current Easter Road gaffer Neil Lennon.
"It is a bit strange not being sure where you are going to be at the end of a loan.
"You are at a place for just six months or however long it is and it can be a bit unsettling wondering what will happen at the end of the period.
"It's just the way it's been. Hibs have a lot of good midfielders and the manager made it clear to me he liked me as a player but said it might be difficult for me to get game time, certainly in terms of starting games.
"Thankfully, he let me go out and play and I was grateful for that.
"Being the age I was I wanted to be starting. Neil Lennon was very honest with me and said I would be on the bench and could be getting on as sub but if I wanted to go on loan to get a starting place I could.
"He was happy for me to go out and play because he knew that was best.
"It was a gamble coming here but at times in football you have to take that gamble if you want to play.
"If you think you are going to have a better opportunity at another club, particularly one like Dundee United, you have to back yourself.
"Hopefully it pays off, and now it has."
Now Stanton's focus is on the long-term with United and getting the club back to the Premiership. After a sticky few weeks he believes Csaba Laszlo's team is getting back on the right track and felt the weekend Scottish Cup win away at Alloa was an indication of that.
"First half they made it difficult for us but we got an important goal just before half-time and that lifted us.
"The second half was a lot better performance from us and in the end it was a comfortable victory."