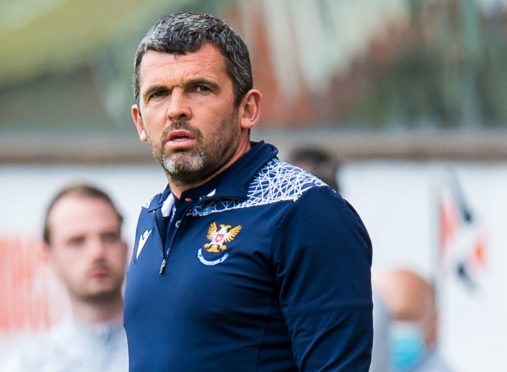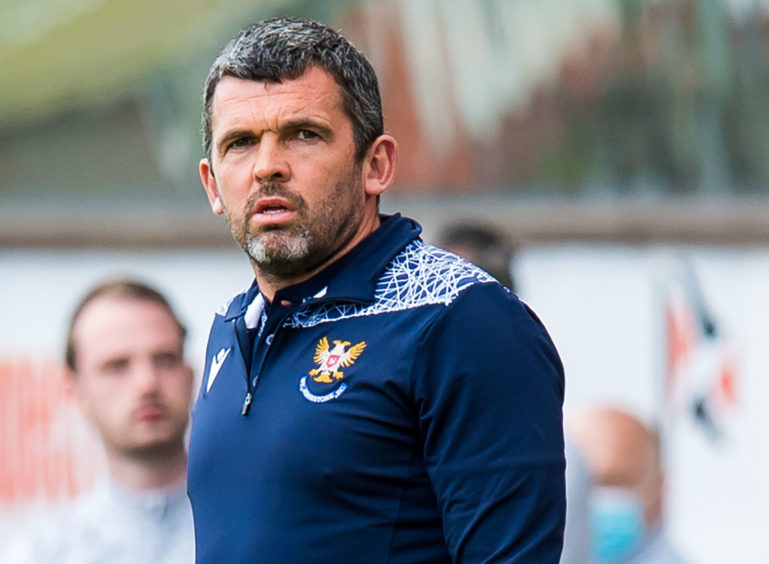 Premiership success will increase the chances of Callum Davidson's St Johnstone players forcing their way into Scotland contention, according to the Perth boss.
The Saints manager, who was capped for his country 19 times and was part of the Gordon Strachan coaching set-up, is convinced that he has the talent at McDiarmid Park to catch Steve Clarke's eye.
And the manner in which the likes of Declan Gallagher and Andrew Considine have seized their opportunity in the national squad of late should serve as inspiration.
Davidson also knows, however, that their case becomes stronger if Saints are nearer the top of the Premiership than the bottom.
"It's one of those where results will help them as well as performances," he said.
"I think Andy's call-up has been well overdue. He has been a steady performer for Aberdeen for a number of years and I was delighted to see him perform really well in the last couple of games for Scotland.
"It shows players in this league that there's hope if they want to get into the national team."
Davidson added: "I think there are players here who can go and do that.
"I won't name names – that's not for me to names players. But we have a good nucleus of young players here.
"My three centre-halves are young, strong and Scottish. It's about their development.
"The more we can perform and put in good results with St Johnstone then the better the chance they will have of getting near the squad."
Davidson was part of the Scotland team that beat England at Wembley in the second leg of a play-off for Euro 2000 but didn't qualify.
Can final hurdle failure, glorious or otherwise, be avoided in Serbia next week?
"I really hope they can do it," said Davidson.
"Sometimes in Scotland we are really negative about our national team so I really hope we can get behind them. It's a pity we don't have the support there so they can hear that backing because as a player it's so valuable to hear the Tartan Army.
"I remember playing and they really inspire you to go and perform to a higher level than you think you can.
"So hopefully we this squad can go and get a result to make the nation proud."
Saints face Kilmarnock on Friday night hoping to extend one record (the unbeaten run that has now reached four) and end another (they haven't won a league match at McDiarmid since August).
"I look back on our performances at home and they've all been really good," said Davidson.
"Final third entries, crosses into the box, dominating games – I've been happy with all that.
"All the games we've lost we should have won or taken something out of. As long as that continues I'm sure the results will come.
"Dundee United in our last game here was the latest example. We were dominant in the game but didn't score.
"Turning performances into points will really help our confidence.
"That's four games undefeated and we want to keep that going."
All being well, Saints should have five fixtures in 19 days, which presents an opportunity to build momentum after their break last weekend.
"You want a bit of time off to work on the training pitch when results are poor but our form has been good so I'd rather we kept playing games," said Davidson.
"We're well into the season and the players enjoy the games rather than training. But we won't get much time off from now on."
Guy Melamed impresses Callum Davidson in St Johnstone bounce match and will be in squad to face Kilmarnock