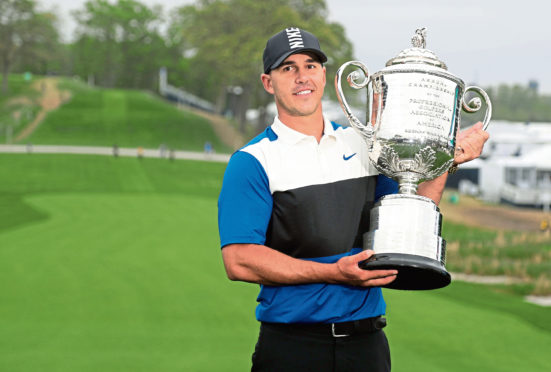 Awards season is on us, at full-bore, and don't you just love, love, love it?
You'll guess by the repetitive sarcasm there that I don't. It's perhaps defined best by the BBC's Sports Personality of the Year, which again on Sunday was as representative as a Brexit Party parliamentary candidate in Dundee East.
The BBC has no TV rights to anything anymore, except Wimbledon and athletics. This maybe explains why in the high-point of the entire evening, when they honoured the indescribably brave Doddie Weir, we repeatedly saw a shot of Colin Jackson and Denise Lewis, the Beeb's rank awful athletics analysts, clapping politely.
Social media is a terrible place to judge the general public reaction to anything, as many of us are now realising again after last Thursday.
My chosen outlets were unanimously hostile to SPOTY, but that was down to a golf-centric community furious at less than three seconds being given over to Shane Lowry's Open win.
One of my august colleagues even timed the coverage of Portrush at 2.7 seconds, which kind of illustrates against his point. The fact that he went to the trouble shows he was fully expecting SPOTY's annual snub of our game, and had the outrage pre-prepared.
The BBC has now officially abandoned golf, with next year marking their long expected final retreat from what little was left – the back nine on Sunday – of their Masters coverage.
Sky has finally convinced the green jackets to hand over exclusive coverage, but as we've detailed many times in T2G, the BBC has quite willingly – even happily – stepped back from their previously extensive golf coverage. It was very expensive and got poor ratings.
This has long been treated by some in golf as a betrayal of natural justice, when it's purely a product of the market forces that challenge the BBC much more than in the glory years of public broadcasting of the 1970s and 80s.
And those market forces tell us what is an unpalatable truth for many in the game – golf's not a popular TV sport, like tennis or F1.
That's why Danny Willett, after his Masters victory, finished dead last in a field of 15 nominees at SPOTY 2016, beaten by winner Andy Murray, quite rightly, but also by three cyclists, an equestrianist and a hockey player. It's why Rory McIlroy, after his glorious 2014, still lost by nearly 100,000 votes to Lewis Hamilton.
Anyway SPOTY is just one, high-profile example of awards season. Golf is handing out its own baubles, and most seem to be spending a whole lot more than 2.7 seconds on Lowry's "iconic" victory at Royal Portrush.
(To digress – the only thing that is iconic, in T2G's opinion, is an actual icon, that is an object of worship in the Russian and Greek Orthodox churches. The use of this word to illustrate things that are barely worthy of a raised eyebrow is one of the disgraces of modern English, along with the incorrect over-usage of "seminal", "awesome" and "egregious")
My own professional representative body, the Association of Golf Writers, has voted Shane our Player of the Year award for his victory. He wasn't at SPOTY because he was picking up Irish broadcaster RTE's equivalent award, which of course he won easily.
I didn't vote for Shane. It was a memorable week in Portrush for a number of reasons, but for me the real stars of that championship were the course, the town and the crowd. I understand that in Ireland it was the greatest sporting event in history, but for a dispassionate observer, it was way short of even the usual drama and intrigue at an Open.
I thought the Women's British Open was far more entertaining and dramatic as a tournament than the men's, with as appealing and unspoiled a winner. If you think Shane is being feted by the Irish, you've no idea of the sheer adoration for Hinako Shibuno in Japan.
These were two rightly celebrated wins. But T2G's Player of the Year (yes, we've finally reached the point of all this) needs a little more to it than just that.
While I voted for the European Solheim Cup team in the AGW vote, that's Europe-only and I don't feel I can give T2G's title to them. It's going to get armfuls of Bungs in next week's annual review column, but not this one.
Rory McIlroy had the best and most consistent season of anyone, but in the four majors – where it counts most – it was Brooks Koepka who was most consistent – second, first, second and fourth in the four championships.
Koepka maybe should have won this last year, when I got extremely parochial and gave it to Francesco Molinari instead. For consistency, it should be noted the Frankie's cv included not only the Open but a host of other wins and a central part in Europe's crushing of the USA at the Ryder Cup in Paris.
Brooks' 2019 was not as good as his 2018. But it was still plenty good, and he finished the year as a pretty much unquestioned No 1 on results, if not everyone's perception.
2020 is going to be huge, with any number of contenders. It'll be better than 2019, but I think Brooks Koepka was the player of this particular year.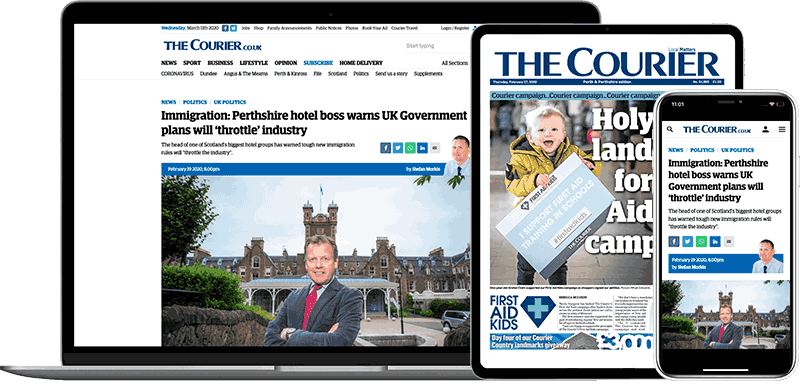 Help support quality local journalism … become a digital subscriber to The Courier
For as little as £5.99 a month you can access all of our content, including Premium articles.
Subscribe