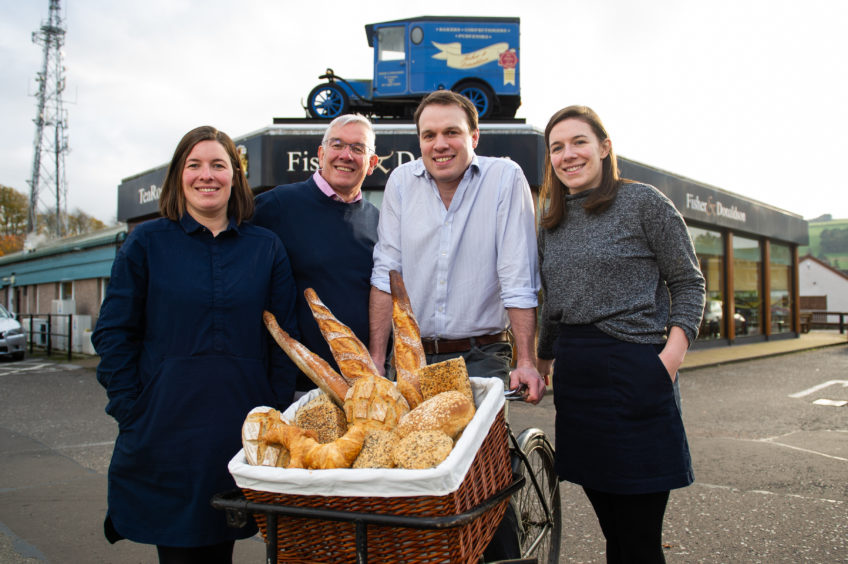 One hundred years ago, when brothers-in-law Willie Fisher and Davie Donaldson returned to the Fife town of Cupar from the First World War looking to launch a venture of their own, they bought a small premises on the Crossgate and opened a bakery.
Fisher's nephew Alexander Milne assisted in the bakery, before leaving to gain experience at other bakeries, and then returning in 1942 and buying the business from his uncle. In 1954, the St Andrews Church Street shop was purchased from an established baker, John Armit and 1977 saw Alexander's only son, Grant Milne, take full ownership of the firm, after he expanded it into Dundee.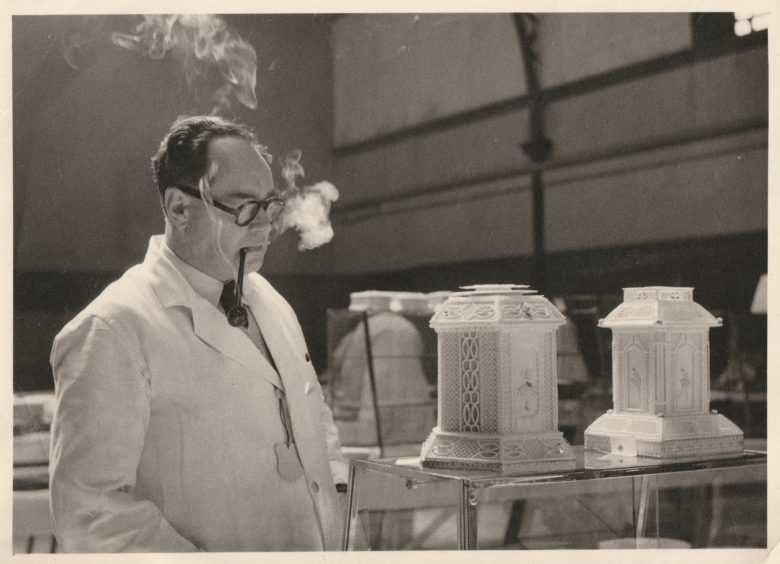 A century on, five generations and seven shops and cafes later, Fisher & Donaldson is a byword for delicious baking, producing a range of more than 400 treats, awarded a Royal Warrant in 2011. 2019 sees the family business turn 100. It currently has seven shops and cafes in St Andrews, Cupar and Dundee.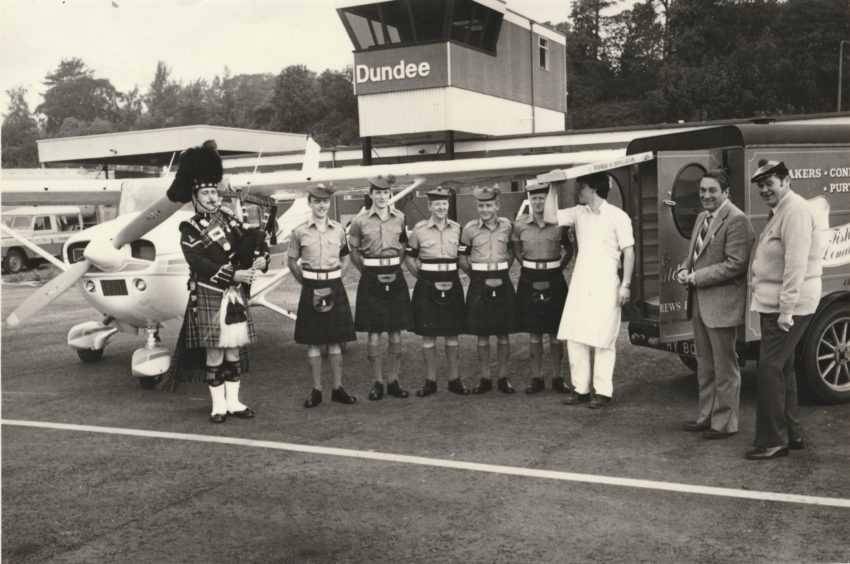 Making and baking everything by hand, they sell everything from a variety of breads and rolls (42 different types in all) to continental patisseries, and traditional Scottish cakes and shortbreads, you'll find the Milne family and the Fisher & Donaldson team of staff up early in the morning in their state-of-the-art bakery in Cupar.
Ben Milne takes up the story: "When we refurbished an old garage into our new state-of-the-art bakery in 2005, the energy saving trust helped us to convince the planning department to let us use the carbon footprint model so that we could reduce the insulation in the ceiling so that the excess heat could escape. We have 201 solar panels on our bakery roof, which produce around 50,000 kilowatt hours per year – this powers the bakery for approximately six weeks of every year," he says proudly.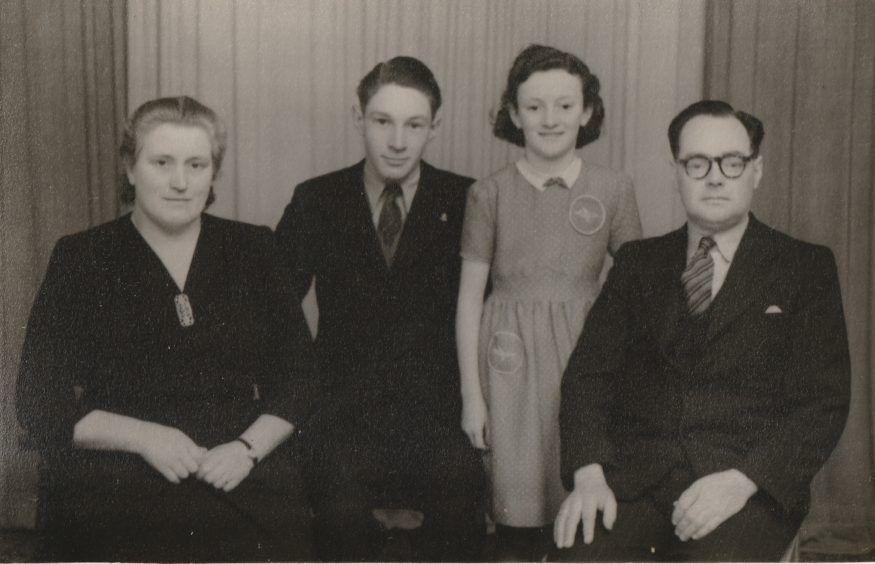 "We also reduced the insulation which allows the heat to escape through the roof. Since opening, we've reduced our energy consumption between 25-30% per year."
Committed to low food miles and using local suppliers wherever possible, 99% of their flour is milled in Kirkcaldy and 100% of the oats Fisher & Donaldson use are from Fife farms, while 90% of the meat comes from a farm in Perthshire.
Ben's father Eric, and his brother Sandy, took over the business from their father, Grant, 30 years ago. By then Grant had opened three shops in Dundee in the town centre, the Perth Road and Lochee, and Eric and Sandy set about establishing cafes in some of the shops.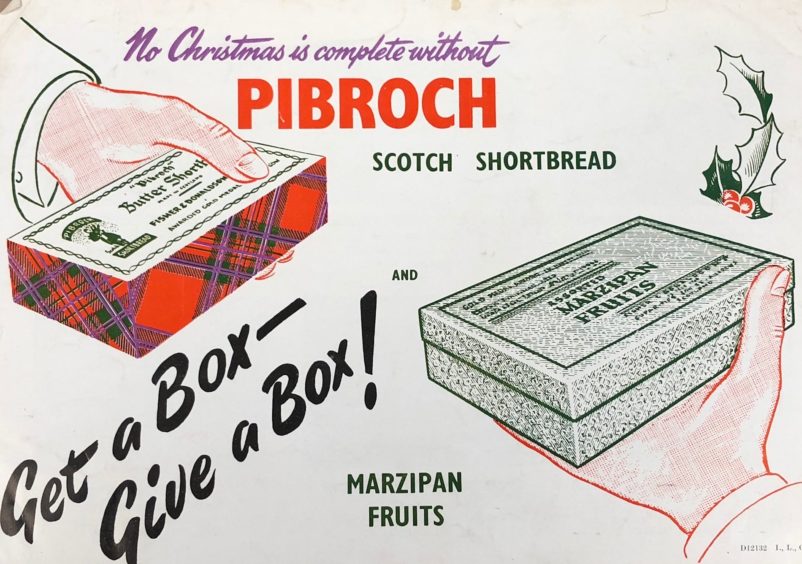 "To be celebrating 100 years is a great feeling," smiles Eric. "Sandy and I are so pleased we've managed to get the business to the stage of passing it on to the next generation."
For that next generation – Ben and sisters Jade and Chloe, deciding where to take the business next is something they take very seriously, revealing they often have meetings that last most of the day.
"We have so many ideas and options," says Jade. "There are two clear paths – very traditional or to modernise. We feel pressure to keep the success of the business going and not lose the momentum."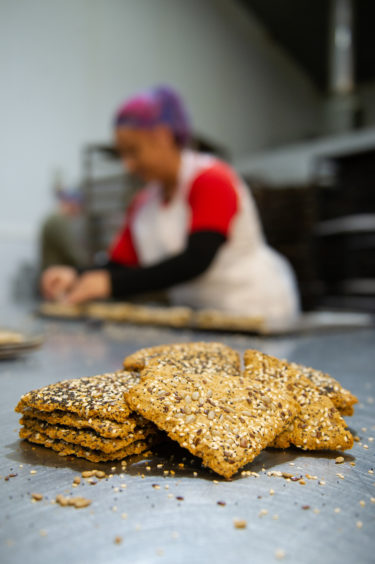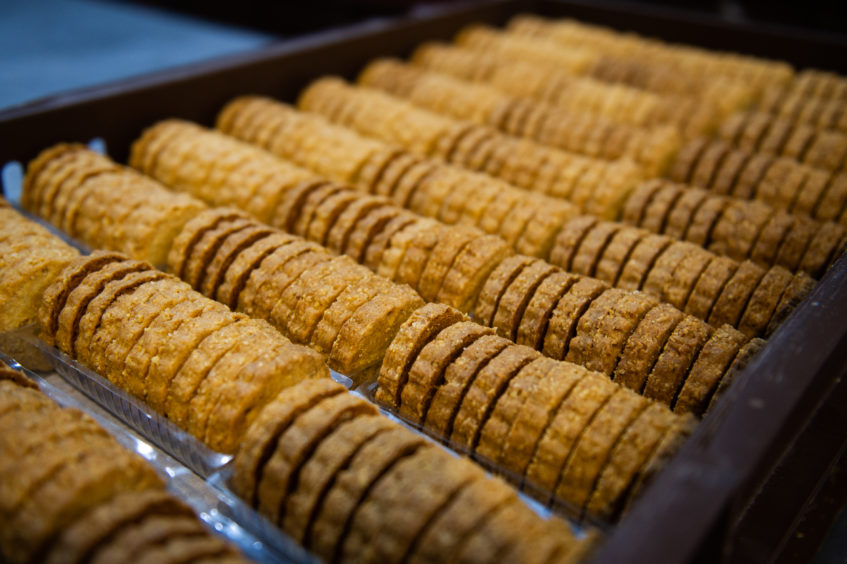 So what are the secrets to Fisher & Donaldson's success?
"Quality, consistency, variety and heritage, combined with great staff and loyal customers," says Eric.
Best sellers include the bakery's iconic fudge doughnuts – which have their own page in Wikipedia – soft rolls, coffee towers, pies, Dundee cakes and oatcakes. Fisher & Donaldson also make a variety of seasonal goodies including their unique Burns' Cottage cake.
One of the bakery's most popular breads is the Dr Floyd seeded 'health' loaf, named after Sandy and Eric's grandfather, a doctor who recognised that bread made from wholegrain, rather than white flour, was better for health.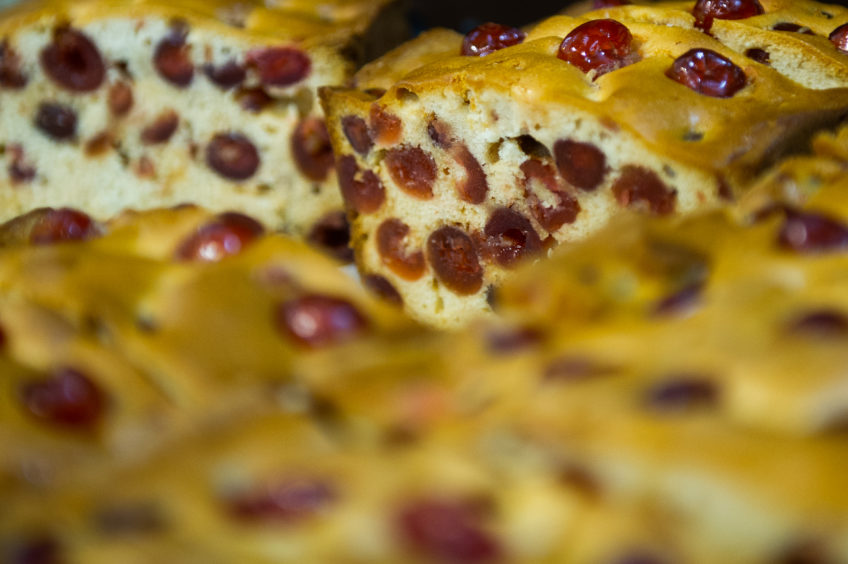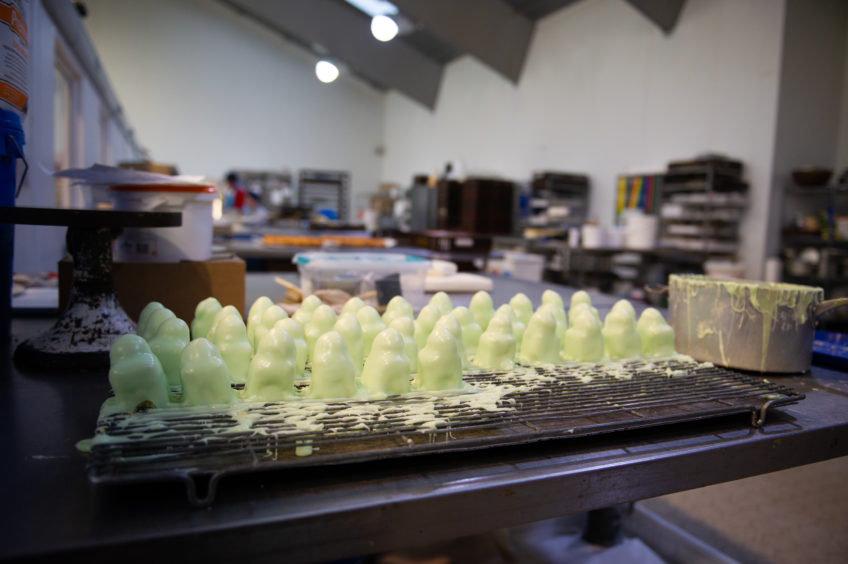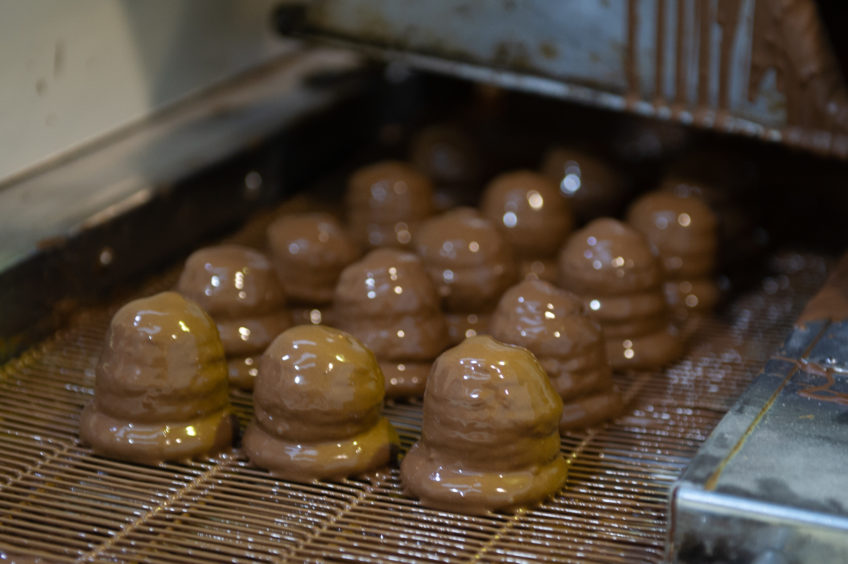 Needless to say, the different members of the family each have their own favourites.
"A rock bun is my weekly treat and I also love the oatmeal shortbread," reveals Eric, while Sandy's is a crispy buttery.
Ben, who started working in the bakery when he was just 10, says: "I like the sesame rolls, the tipsy cake – which is ironic as I don't drink –  and the baguettes. Chloe admits a weakness for pains au chocolat, brownies and gingerbread men, while Jade is a fan of sair heids (sore heads) – a sponge cake with icing and a paper band around it like a bandage."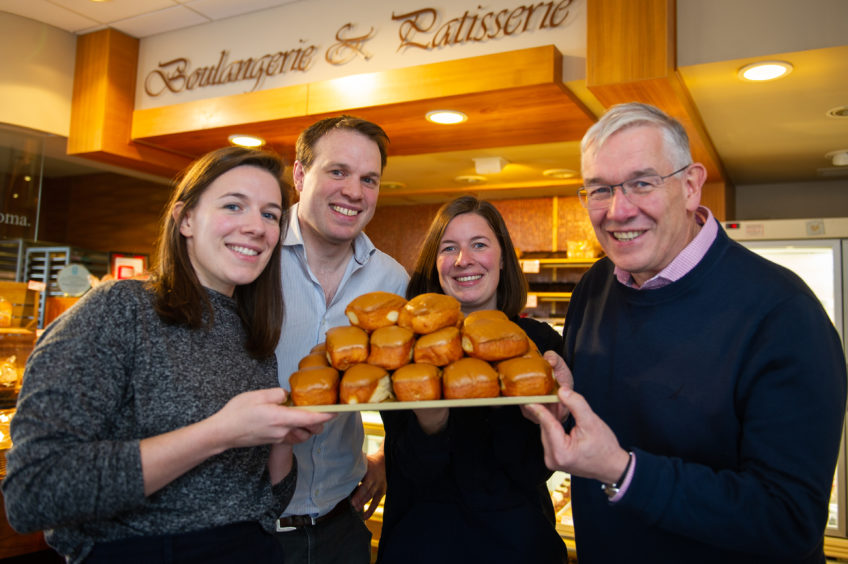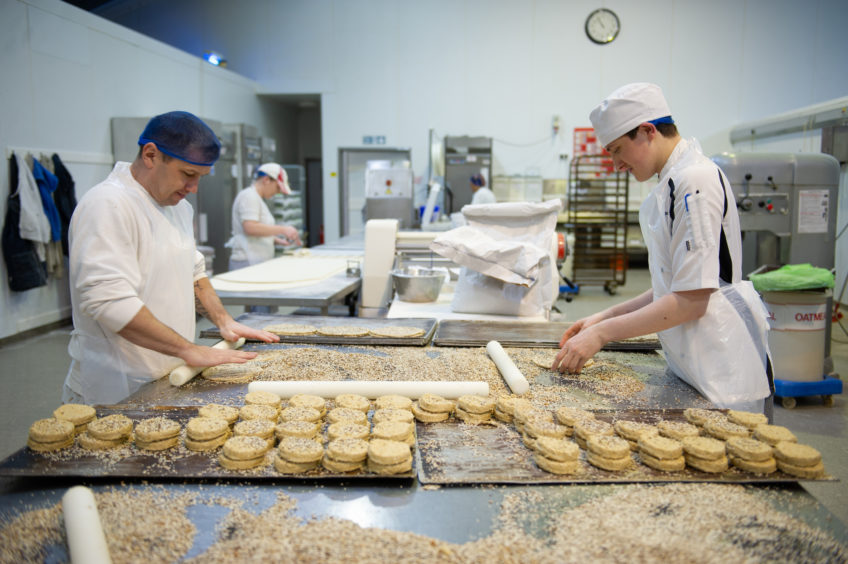 The Milne family are also proud of the way the firm has kept ahead of trends, sometimes without realising it.
"What's nice is that as each new food trend comes along, like low GI, low salt, using flax seeds – we've already done it," says Ben.
And the bakery recently made it into the Guinness World Records when Jade created a massive doughnut wall for St Andrew's Day.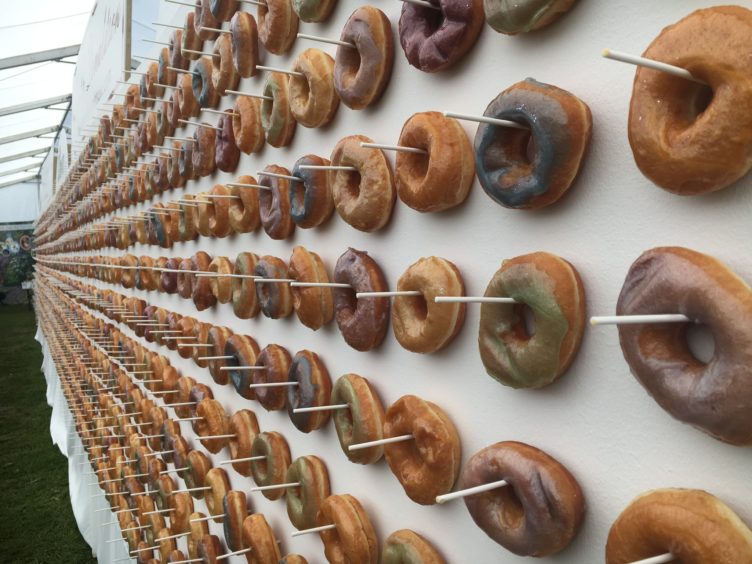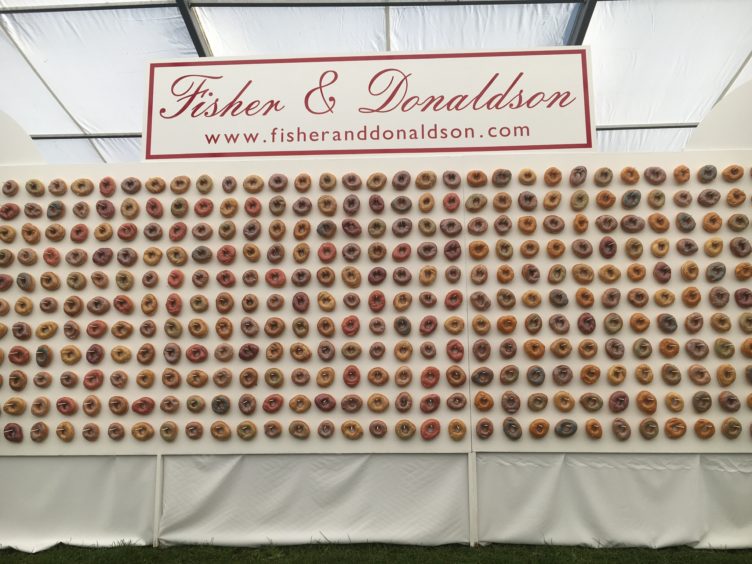 Chloe suffered from cancer as a child and as a way of saying thank you for the treatment she received at the time, the family is proud to support the TCCL charity (Tayside Children with Cancer and Leukaemia) and provide food vouchers for TCCL Lodge in St Andrews, a holiday house for children with cancer and their families.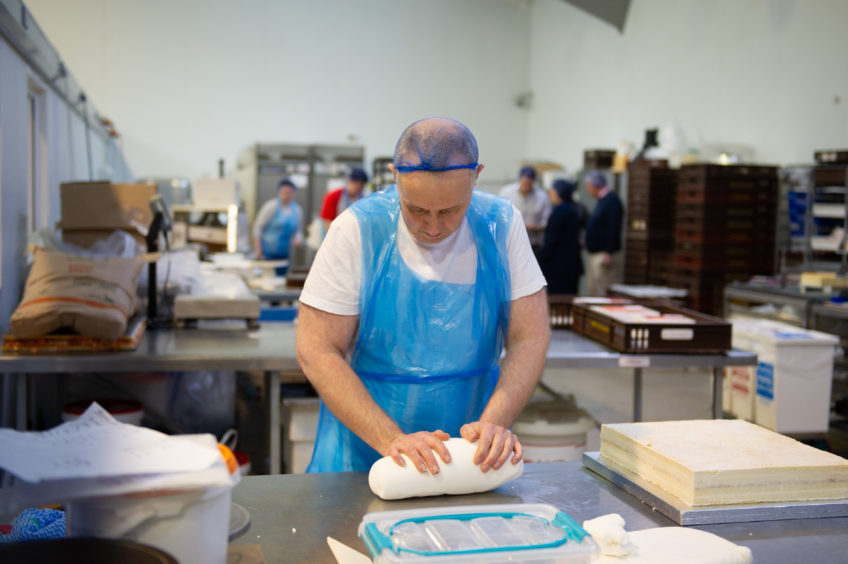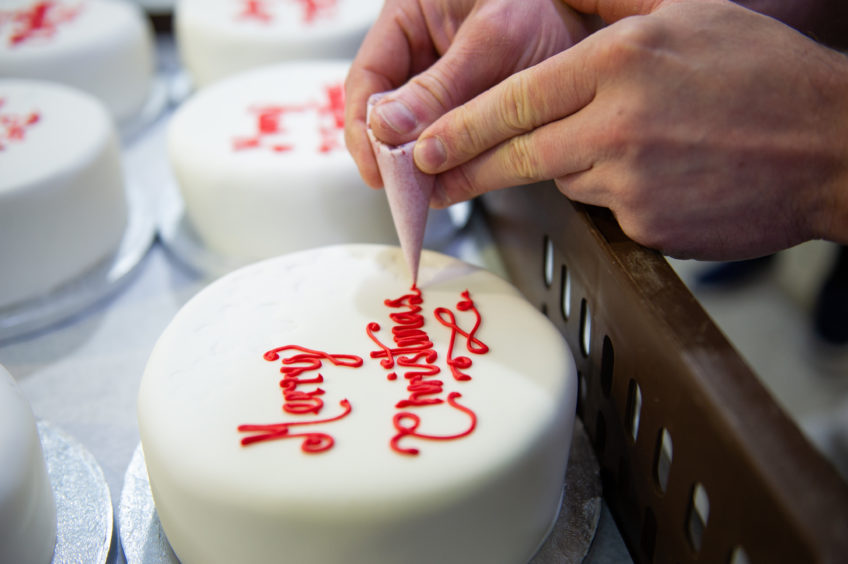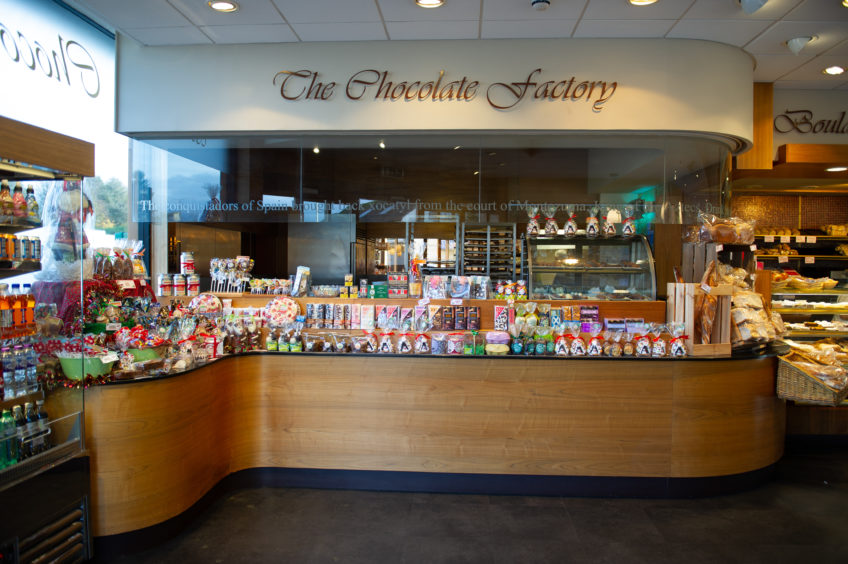 Being a part of the community is important to the Milnes.
"I would like people to realise how important local businesses are," says Eric. "Our bakery here is wired by same family of electricians my grandfather used, and I've known our plumber since I was at school."
With Christmas around the corner, the bakers are hard at work creating gingerbread houses, torten and a host of handmade traditional festive goodies.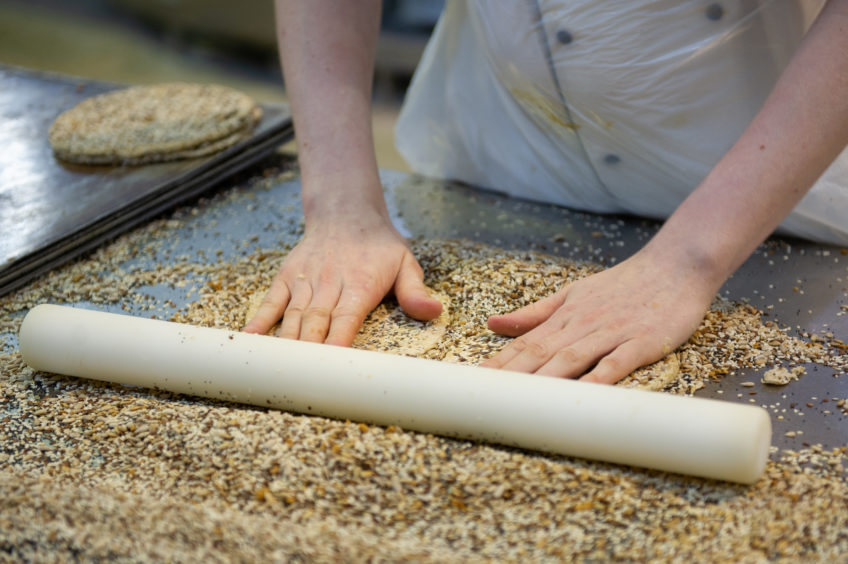 "'Hand made' is a term that gets bandied about and loses its meaning but that's exactly how our products are made and we still use our great-grandfather's recipes," says Jade.
Chloe adds: "When people hear you're with Fisher & Donaldson, they have to tell you their favourite product – it's so nice to be part of something that makes people so excited and we don't want to lose that passion."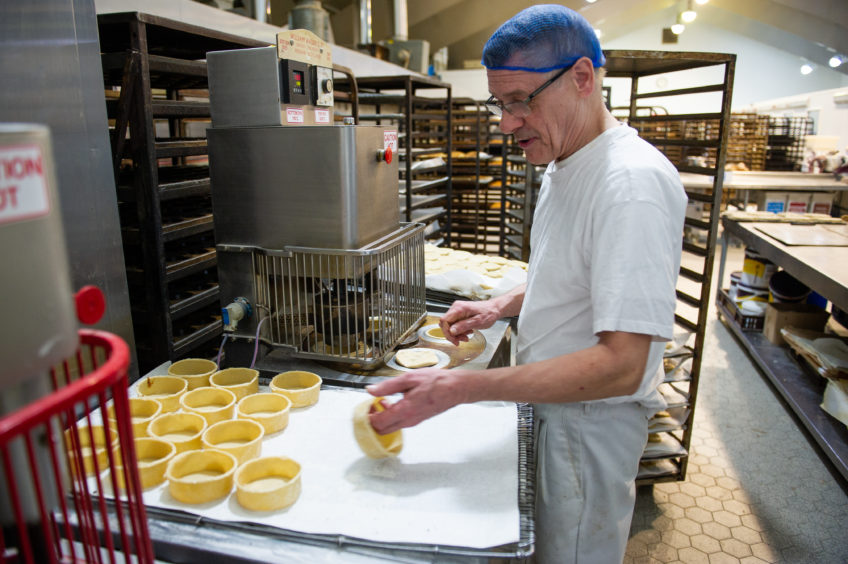 Ben has the last word: "We are very grateful to our Uncle Sandy, Dad and grandad, and indeed all the staff that have put in the hours to get us where we are today. We have a great sense of pride and also a weight of responsibility to carry on their life's work and ensure that the business continues for another 100 years."