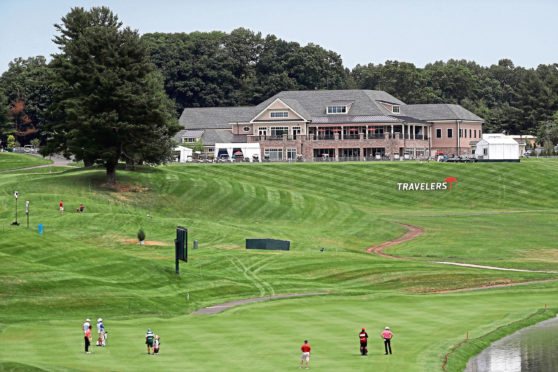 In three weeks from now, the European Tour, having watched the PGA Tour's faltering steps to re-start their schedule, will emerge from lockdown at the British Masters at Close House in Northumberland.
Actually, the Tour will sort of start the week before with two back-to-back events in Austria, but they're really just Challenge Tour events with a nice frock on them. Close House is where it really kicks off again.
It's also where the Euro Tour's carefully prepared – and pretty expensive – plan to protect and isolate the field from the virus starts – their "bubble".
It's a far more extensive and thorough plan than the PGA Tour's, even after the spate of positive tests forced the Americans to tighten up their woefully inadequate procedures, three weeks too late.
Commissioner Jay Monahan put on his stern face to say there would be "serious consequences" if tour members continued to not observe basic precautions. To be honest, he looked a bit like Dean Wormer threatening Animal House with "double secret probation", and it'll have roughly the same effect.
There's been absolute silence from the Euro Tour about the travails of their friends across the pond, and even privately they'd be advised not to be too smug. Their bubble has yet to be tested.
Andrew Murray, the Scot who is the tour's chief medical officer, has an actual background in public health control, so he had a head start anyway.
From the outset it was underlined that everyone entering the course environs at Close House and the hotel the tour have bought up for the duration of the event would be tested for the virus – swab tests and temperature tests as the week goes on.
The PGA Tour have, incredibly, just implemented this fairly basic measure for the Rocket Mortgage Classic in Detroit this week.
The Euro Tour is to have a proper bubble as well – no nipping out of the hotel for a Big Mac or a trip to the off licence. All players, officials and media are in the same hotel, there's no rental houses or attending from home.
Sounds weird, but great. But how this is to be policed is tough to say, not least because everyone will be using their own cars in the 10 miles or so between the bubble hotel and the course.
Are the tour stationing officials along the route to make sure no-one is without a facemask or cadges a lift, or makes a quick stop for sweeties and a fill-up of the tank?
One positive advantage the Euro Tour has – hopefully, there's no guarantee – is that the virus isn't as out of control in England as it is in various parts of the USA, notably Texas and South Carolina, which just happened to be the first two places the PGA Tour visited.
But Connecticut, where they were for the Travelers Championship (why does that one L in Travelers annoy me so much – sorry for the digression) is one of the few states in the USA where they've reined in the infection rate, and it didn't matter – still there were positives.
The other question is the efficacy of the tests themselves. In the US, negatives have become positive have become negatives and nobody knows where the hell they are or what their condition is.
You're now primed for the – apparently standard – statement where a player expresses disbelief that they were positive for the virus because they've never felt so good in all their puff.
And then a few days later there's confirmation that they've since tested negative, but due to "an abundance of caution" they won't be playing for the 14-day isolation period.
The only thing there is an abundance of is confusion. We knew the tests were not 100% definitive anyway, so how can you then base a solid safety regime on the results?
The PGA Tour were reckless, despite the pleadings of people I admire like Rory McIlroy and Shane Lowry, that much is clear. But the question is; will it have made much difference?
This virus is pernicious and sneaky and gets into all sorts of places you think are watertight. It's becoming increasingly clear that there is no bubble anywhere – like we've said in these columns before, it's all fairytales and rainbows.
The Euro Tour's plan may be super-strict and carefully planned. But that still might not be a good enough defence.
DJ is as a good as…Davis Love?
The Travelers was Dustin Johnson's 21st victory on the PGA Tour, and he's now won an event in 13 successive years. This is undeniably impressive.
So why do we still feel he is an chronic underachiever, yea, even with $63 million in winnings banked?
Because he has just one major in his 21 wins, which gives him the exact same record of tournaments won to majors as Davis Love III. Now Love was a fine player at his peak, but not even in the same driving lane as DJ.
We can talk about the relative over-importance of the majors all you like, but they are the game's premier currency to which all other things will be judged. That's a public perception, not mine.
How many of DJ's many wins would he trade for another major?
I can't speak for him, but if it were me I'd give five back to one putt the 72nd hole in the US Open at Chambers Bay in 2015 rather than three-stab it.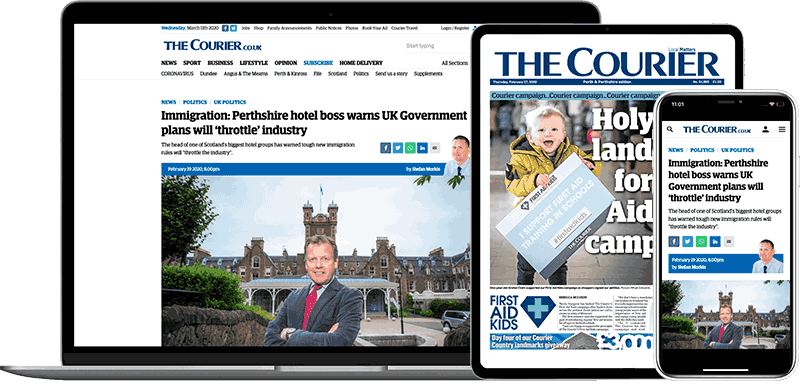 Help support quality local journalism … become a digital subscriber to The Courier
For as little as £5.99 a month you can access all of our content, including Premium articles.
Subscribe