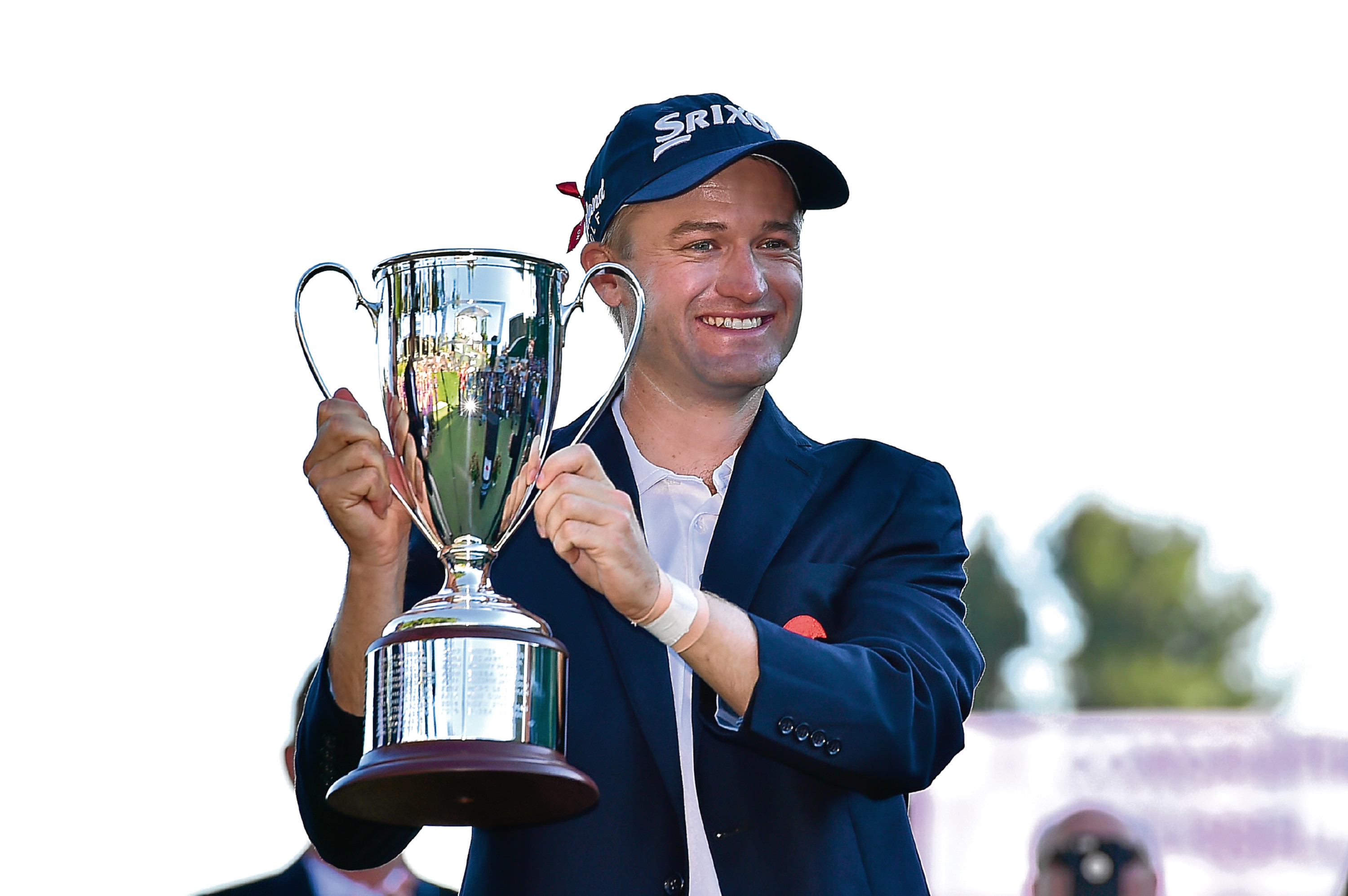 Darren Clarke knows the Ryder Cup game alright, so I guess his Sunday night reaction while enjoying his break in the Bahamas was a knowing smile and a nod rather than a sigh and rolling of the eyes.
The European captain could not have dared to hope his selection process would go smoothly- it never does. Clarke himself has been the beneficiary of the biennial wildcard stramash in the past and he must have guessed he'd have his own to deal with.
Russell Knox's victory in the Travellers Championship (celebration of the year, by the way) has given Clarke a wildcard conundrum for Hazeltine when previously there was none.
Smart thinking had it that Lee Westwood, Martin Kaymer and probably Graeme McDowell were Clarke's obvious choices. There were five rookies among the qualifiers, so Darren's obviously looking for a little experience to flesh out his team.
That trio have been there, done it. Kaymer has Medinah on his resume forever, McDowell is one of the very few who has anchored the singles (Celtic Manor) and led them out (Gleneagles) and been a crucial factor both times.
Westwood, of course, is Clarke's best mate in golf. But Westy's inclusion got firm and unequivocal support from an unlikely source, Clarke's predecessor and not-exactly-great-pal Paul McGinley.
Westwood, said the Gleneagles skipper, is an absolutely crucial man for Europe on and off the course at the Ryder Cup; he was one of two players (Ian Poulter was the other) asked by McGinley to give team speeches in the 2014 team room. "I can't imagine why you would ever leave Lee Westwood out", McGinley told pressmen recently at the Scottish Open.
Those on the periphery had to do something special. For Knox, admired by Clarke, it simply had to be big finishes down the stretch. And a win, if he could.
Well, the win in Connecticut was just that, and won in "clutch" style – the Scot could hardly have filled out his resume any better.
So where does this leave Clarke? In my opinion, Knox has done everything he could or more importantly SHOULD – his WGC-HSBC win didn't count for qualifying, yet he's still within a handful of points of automatically getting a place.
Knox could play the Wyndham now and qualify outright, but I don't think he should have to; he's made a case for himself that is just about inarguable, even more so than Stephen Gallacher did to force McGinley's hand two years ago.
So who drops out? I see a scenario whereby Clarke has to do what McGinley did to Luke Donald in 2014; a tried and tested Ryder Cup player, a personal friend, but he hadn't done quite enough.
McDowell, despite his place in the Ryder Cup Pantheon for Celtic Manor and for the comeback win over Jordan Spieth at Gleneagles, looks like being Darren's Donald.
A cause for concern
It's easy to find reasons to explain away Nike's announcement that they are pulling out of golf equipment last week. Golf is just one per cent of the American sports giant's business, for one.
Nike have never had a real headline product to seduce golfers, for a second.
There's plenty more. But to me, with Taylor Made still on the market with no takers a year after Adidas indicated they want out, the serious question is why are the two biggest selling brands in sport wanting out of golf equipment?
Apparel and footwear is a lucrative as ever – look at how Under Arnour have fared since they signed Jordan Spieth – but equipment sales have nosedived.
Taylor Made at one point recently had 50% of the driver market, yet Adidas still want out. This cannot be good for the game in any measure.
And one very interesting issue is that one reason there's no restrictions on ludicrous ball flight or supercharged drivers is that the manufacturers, the tours and the public don't want it.
Really? if the public were that enthusiastic, wouldn't they be buyng enough product to keep Nike and Adidas on board?
More evidence we're overdosed
Four events since the disappointing crowds at the Scottish Open and we still seem golfed out.
I've still no reason to doubt the crowd figures at the Open were wrong other than my own impressions and anecdotal evidence of others who were there.
The sceptics might say that it was awfully convenient the crowd figure was almost exactly what R&A officials had predicted. I couldn't possibly comment.
Since then, the Senior Open was decent if not great, and a Scottish Amateur semi-final was watched by one player's Mum, the other's Dad, and a referee. Sorry, I was watching the other one.
The Paul Lawrie Matchplay, a superbly run event, fun to watch and at a near perfect venue in Archerfield with admittance a mere £15 was still pretty much under-subscribed.
It seemed around the time of last Ryder Cup people thought there was an insatiable desire in Scotland for tournament golf. There clearly isn't.