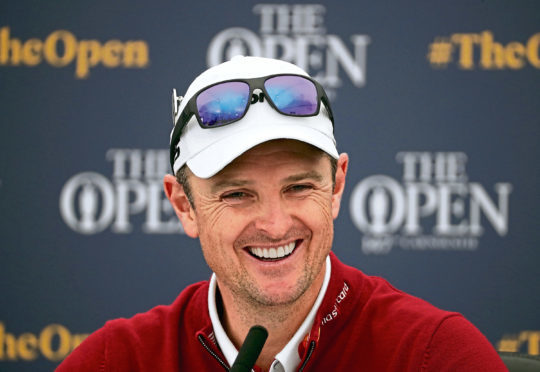 My abiding memory of Justin Rose, the No 1 golfer in the world right now, will always be at Gleneagles in 1999.
There's actually quite a few choices. Obviously many of his great triumphs and achievements over a 19 year career as a professional that has culminated in reaching this great goal. But plenty from a lot earlier than that.
For example, battering away at my lead story in the press tent on Sunday at the 1998 Open at Royal Birkdale, hearing the apocalyptic roar of the 18th green stands, and realising "wow, the kid must have holed out from the rough…"
Even earlier than that, his competitive debut on the Old Course as a 16-year-old amateur in the St Andrews Links Trophy, when he birdied the first six holes – I can't think of anyone else who has ever done that. Nice to meet you, Home of Golf.
Even earlier, the shy 14-year-old trying to qualify for the Open Championship at Scotscraig in 1995, and shooting 70 and 73. Not good enough to make it, but certainly a sign of things to come.
But no, Gleneagles in 1999. Rose had recently ended his nightmare start to his professional career, 21 consecutive missed cuts. But it had hardly been a massive breakthrough.
It took him another year to have a top 20 finish, three more for the proper breakthrough, when he won the British Masters at Woburn.
He made the cut at Gleneagles and then had an 82 on the Saturday – a not uncommon affliction among rookie professionals.
But him making the cut on a Friday was definitely a story, so I went to see him at the recorders.
After such a desperate time, I thought he would be excited to be making some progress; but not a bit.
"This is where I'm meant to be," he said, then obviously saw me slightly taken aback by this response. "I know I have the ability, I know that I belong here."
Initially I thought it was arrogant – here was this young guy, with basically a catalogue of failure on his record, somehow claiming he belonged in the elite.
But he was never the arrogant sort really; it was just belief, and it was actually remarkably unwavering considering all he'd been through.
He said then, as he was to do for a few more years, that "he wouldn't change a thing" about his struggles as they made him into the player he was.
Justin's slightly modified that view now, acknowledging that he turned pro too quickly, but arguing that he really had no choice after that incredible week in the Open at Birkdale.
But no matter now. Rose has made an exemplary career out the adversity of that time, which also coincided with his beloved father Ken's battle with cancer – ultimately lost just as Justin was really proving he belonged among the elite.
There's been a deluge of titles, culminating in the US Open win at Merion. He's already in the European Ryder Cup Pantheon of Heroes – for Medinah, and for Gleneagles, when he was a backbone of the team, as he hopefully will be in Paris next week.
But among the tributes to him as a player, it was unavoidable to spot how many of his peers primarily acknowledged what kind of a person he is.
Unfailingly polite, patient and attentive to fans, and to media. Scott Jamieson on Twitter last week, summed it up perfectly
"Swing, work ethic, etiquette. One of few top players to bother to stop and say hello. A genuine good guy."
Liam's rise proves we have no idea
Liam Johnston's victory in the Kazakhstan Open has all but won him European Tour rights for 2019, and adds to a successful year for the young Scots on the Challenge Tour.
It seems we'll have at least six players in the season finale at Ras Al Khaimah, and maybe three or even four in the top 15 that secure tour cards.
That's hugely welcome given the struggles of Scots on the big tour – Russell Knox excepted of course. But how many of us would have thought Liam, as solid a player as he is, would be the one who blazed the trail?
Nobody, I suspect. Most thought that Grant Forrest, or Ewen Ferguson, or maybe Robert MacIntyre would come through to the main tour; they all had the GB&I pedigree that Liam didn't.
Liam wasn't part of the Bounce Management "transition" from amateur to pro group as Grant, Ewen and Robert were (not initially at least).
He's certainly been part of the Scottish Golf development system, but until he won the Scottish Strokeplay at Western Gailes last year, hadn't won a significant title in the amateurs.
He had no category on the Challenge Tour at the start of the year. Yet he's won twice and could even secure an immediate promotion to the big tour if he wins again in the remaining five events.
Getting his card doesn't guarantee prolonged success, of course. But to me Liam's emergence proves that we don't really know at all about projecting our future pros.
It's about talent, yes. But it's also about intangibles that no "system" or "expert" can ever hope to identify.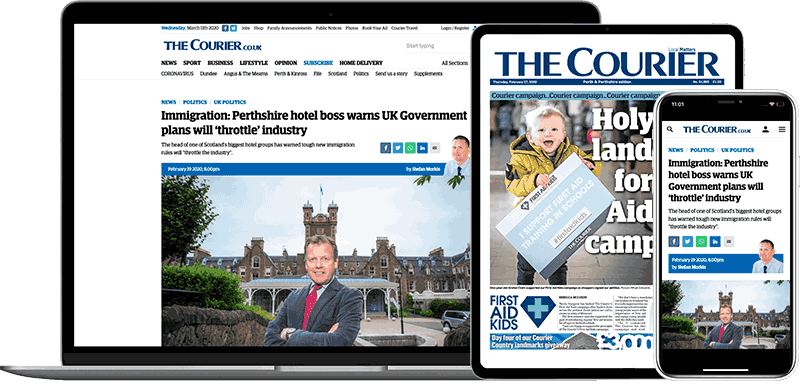 Help support quality local journalism … become a digital subscriber to The Courier
For as little as £5.99 a month you can access all of our content, including Premium articles.
Subscribe