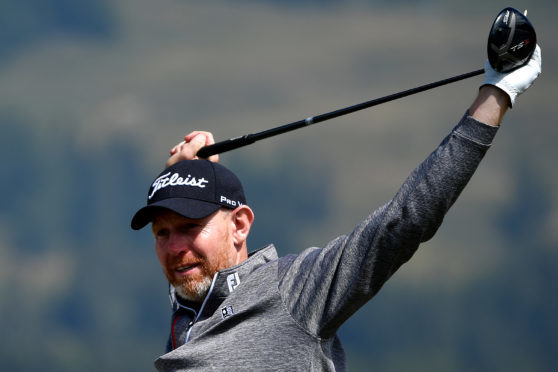 Almost a year ago to the day he won the Hero Indian Open, the fourth European Tour title of his career, Stephen Gallacher was in a very different environment.
Rather than the steaming sub-continent, the temperature 12 months ago was low and the considerable wind chill brought it down to below zero.
Gallacher was one of a group huddled for shelter against driving rain under a small canvass gazebo – as you can imagine, it was supremely ill-suited to its intended purpose – on the first tee of Montrose Links.
He was there for the first round of the Scottish Boys Strokeplay Championship, an event (inexplicably) moved for the first time to April from its traditional timeslot, the week after the Open in blazing July.
Stevie was there not just because his son (and now caddie) Jack was competing, but because there were up to 20 boys playing in the championship who had come through his Foundation.
Jack, then just turned 17, was a decent enough player to be a club champion and county player. There was no danger that a son of Gallacher was not going to be similarly obsessed by golf – about as likely as him being a Rangers fan. But Stevie took a close interest in all the kids who had been in the SGF, based in his native West Lothian.
Encased in several layers of waterproofs, Gallacher even ventured out on the weather-beaten links to watch for a bit. Your correspondent, having negated to retrieve his waterproofs from winter storage in a rookie mistake so dire to almost disqualify him from the job entirely, surrendered to the clubhouse after the first fairway.
Stevie certainly didn't have to be there. He could have easily stayed home to work on his game, or maybe watched the Masters being played at the same time, perhaps with a tinge of regret – that was an event he'd played in, in 2014 and 2015, shortly after he'd made the European Ryder Cup team.
That year, 2014, was vindication for those who had retained faith in one of the best ball-strikers on the European Tour. Stevie's career record didn't remotely match his talent – just one win at the Dunhill in 2004 until his victory in Dubai in 2013 – and he seemed like another Scottish underachiever.
Until 2014, to my mind his most memorable season was 2010 when he had lost his card after an injury exemption ran out.
Playing on invitations and wherever he could, he played 30 events, made the cut in all but seven, winning nearly €1m in prizemoney to regain his playing rights; a heroic effort.
Four years later, when he retained Dubai for his third tour win, he saw he had a chance of the Ryder Cup team, and played like a man possessed, eventually doing enough for Paul McGinley to give him a wildcard for Gleneagles.
That career-defining effort almost exhausted him, however. The come-down was considerable; he needed a career earnings exemption to keep his card in 2016, and some of us began to think that 2014 might be his high water mark.
But victory in India at the weekend shows it doesn't have to be. Indeed, Stevie need only look at the man who has been a friend and mentor on tour over the years, and who gave Gallacher the template to start his Foundation which now runs so successfully in his native West Lothian.
Paul Lawrie had his Indian Summer season in 2012, winning two events and his second Ryder Cup team at 44; the same age Gallacher is now.
Like Lawrie, Stevie is one of the most popular men on the European Tour, but just being one of the lads is not why he's to be widely admired.
It's that, like Lawrie, not only does he put in his name and the finance, he – crucially – puts in the time. Like that brutal day at Montrose.
We've been hugely fortunate in Scotland in the last two decades to have two role models of the likes of Gallacher and Lawrie, and thankfully they've been winners as well. Hopefully both are a long way from finished yet.
Wrong time, wrong idea
The inaugural Women's Amateur event staged by Augusta National Golf Club this week has everyone cooing over those nice Green Jackets again.
Isn't it wonderful what they're doing for women's golf? Well yes, but only up to a point. Just the final round is actually being played at ANGC, and it smacks of tokenism to match their admission of three women to their exclusive club.
Not that I'm altogether opposed to tokenism, but only if it starts something bigger. What should be started is a proper Women's Masters, played for the best women professionals, with top amateurs invited to compete.
ANGC in fact can invite who they like, as they do for their men's event. It would automatically become the biggest event in women's golf, and ANGC would truly be giving something back to the game for their (unelected and undeserved) seat amongst the game's power-brokers.
Having this new event – and worse, playing opposite the ANA Inspiration, the year's first women's major – doesn't nearly cut the mustard.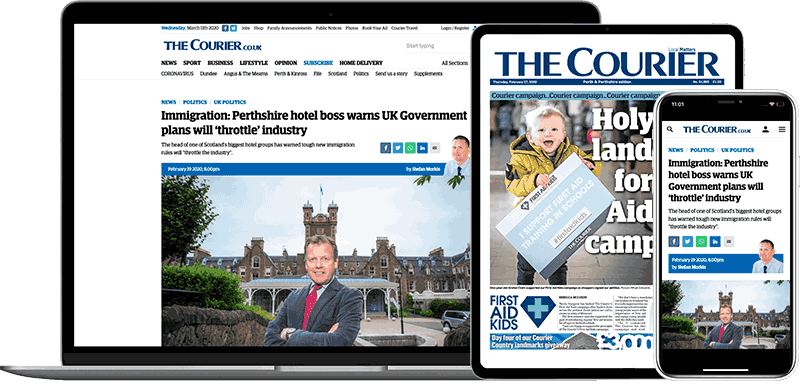 Help support quality local journalism … become a digital subscriber to The Courier
For as little as £5.99 a month you can access all of our content, including Premium articles.
Subscribe