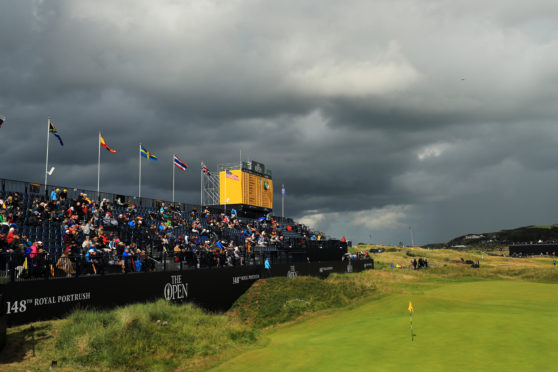 "It just doesn't feel right" appears to be the most significant argument one hears about golf's new, quick-hit, four-month "high-season".
Rory McIlroy, ever thoughtful and not afraid to express his opinion, is the latest to cast doubt on whether golf should be putting all its annual crown jewels on show quite so abruptly.
The domino effect of the PGA Tour's rescheduling and truncating of the FedEx Cup playoffs drove the PGA Championship out of August this year to a new berth in May.
Thus we had "a season of championships" starting at the WGC Mexico event in February, then the Players Championship in March, the Masters in April, PGA in May, US Open in June, The Open in July and the playoffs in August. Or, at least that's how the PR department of the PGA Tour would like to see it.
For the rest of us, it's majors in four months, which just seems too quick for some. Now there's nothing until April and people are getting edgy.
Actually, this is nonsense. The gap between the Open and the PGA in the last 40 years was never more than three weeks. We're fresh into a nine month gap between major championships and it used to be eight. Quelle difference.
Rory chose The European Masters at Crans-sur-Sierre in Switzerland last week to make his point, free from the watchful eye of the PGA Tour PR police, no doubt. But his wider point has some merit.
McIlroy feels that tennis has a more rounded, year-round and global feel with the Australian Open a major and played in January.
The idea of somewhere in the Southern Hemisphere hosting a "winter" golf major – Australia, South Africa, South East Asia – definitely has some appeal.
However, reality soon takes over. First of all, golf people (myself included) don't like it much, but comparing tennis with golf doesn't actually work out that well.
In the most basic of terms – and relevant ones, given golf appears obsessed with money right now – the US Open men's champion at Flushing Meadow this week will win roughly double the figure Gary Woodland won for the US Men's golf Open in June.
Don't even begin to make comparisons between the women's games, it's laughably inequitable.
Tennis does needs a serious re-distribution of its prizemoney and earning power – follow former Australian doubles legend Paul McNamee on Twitter for a deeper explanation than I have room for here – but it's the richer and definitely more popular sport, by some distance.
Secondly, the Australian Open in tennis is long-established and entrenched, a three-line whip for every international player of substance to attend.
Sad to say that an Australian Open in golf designated as a major in January would simply not have the same pull.
It's too far out of the comfort zone for a large number of American-based players and however absurd that may sound and actually be, it's also the truth.
In any case, this is simply the first year of the new schedule, and it needs time to bed in. The attention for golf spiked after Tiger Woods' victory at the Masters (nice coincidence that happening this year, eh?) and held fairly strong for the rest of the year.
The PGA actually held some relevance this year rather than being an afterthought, and I think The Open as the final major of the year is right and proper.
Maybe move it a week or two back in the schedule – we're not one for meaningless traditions here at T2G as you know – and it might all fit a little better.
An all-ticket Open all the time?
Exciting news (well, the R&A's PR staff are excited) that all tickets for the final day of next year's Open at Royal St George's are sold out.
Hold on a minute, what happened to the old tradition of walk-up-and-pay-at-the-gate at the Open?
We knew this year the R&A had to restrict numbers at Portrush or all of Ireland might have showed up, and so went all-ticket for the first time. Have they decided to stick with it?
Perhaps, and when you actually think about it, it would be a wise move. Controlling numbers by regulated ticket sales means you have the money in advance. You can also create a demand that way – don't be surprised if this year's total crowd at Sandwich is easily a record for that venue.
Pay-at-the-gate was an old tradition at the Open, but like a great many of those in golf, it had probably got outdated for the 21st century.
A grand match at Hoylake
Sticking with tradition, this week sees the Walker Cup at Hoylake, one of T2G's favourite events, and one that holds fast to the old treasures.
Oval ball issues mean I'll miss the grand match between GB&I and the USA, a great place to meet old friends and see top class golf without ropes.
The R&A did a nice video on announcing the GB&I team featuring recent Walker Cup caps like Rory, Tommy Fleetwood, Robert MacIntyre, Graeme McDowell and Padraig Harrington.
They all spoke fondly of their experience. But it seems more and more players are opting to turn pro prior to taking part. A shame, because there's few more enjoyable experiences in the sport.