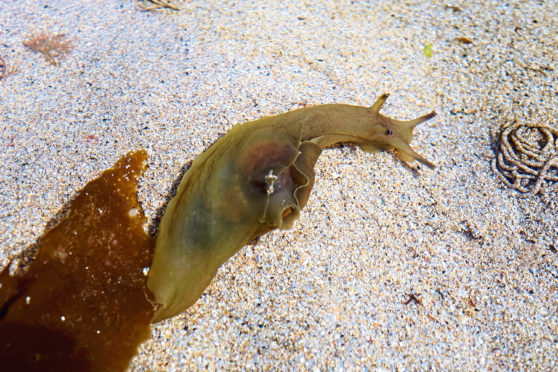 When rockpooling always be aware of what the tide is doing in case you get cut off.
Turning over rocks often reveals creatures, but make sure each one is placed back the way you found it.
Sometimes when exploring the natural world, you hit the equivalent of wildlife gold – and the rockpools at Elie in Fife did just that by delivering the jackpot for me.
It was a movement, the smallest stirring in a sandy pool on the lower shore that first caught my eye. A closer look and I see the strangest creature crawling along the bottom; soft bodied and greenish, about 15cm long with two pairs of stubby tentacles on the top of the head. It was a sea hare and the first time I had ever seen one.
The animal is so-called because for those with an imaginative disposition, its front two tentacles could be likened to a hare's ears. The sea hare is a mollusc, but has no external shell, and when threatened by a predator, the animal releases a purple cloud of ink combined with a milky mix of chemicals that confuses the attacker.
This really was one of nature's most bizarre creations, a crawling green mass, with fleshy 'wings', which are used to aid propulsion over the seabed. Sea hares that graze on red seaweeds are reddish, whilst those that do so on green seaweed are greenish.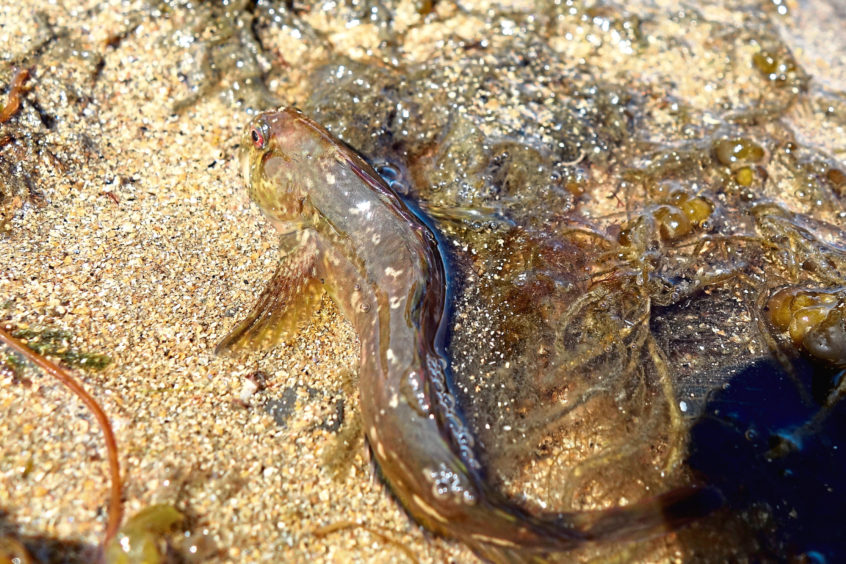 Embraced by the warm summer air, I become absorbed by observing at such close quarters a creature that forms the very soul of the ocean. But there are other pools to explore, so I soon leave the sea hare in peace and move further down the shore.
Scrabbling around, I lift a stone and out shoots a shanny, which is a type of blenny. They are intriguing fish because they will often bask in the sun by a pool edge with the body half out the water, which I imagine they do to gain warmth. Shannys have even been known to slither across exposed rocks from one pool to another, and as such, are sometimes known as sea frogs.
There were other good finds in this pool, too, including a brittle star, which looks like a small starfish but has much thinner 'arms', as well as winkles and crimson coloured beadlet anemones. On lifting another stone, a rockling – a ruddish-coloured, elongated fish – wriggles away, but it is too quick for me to catch.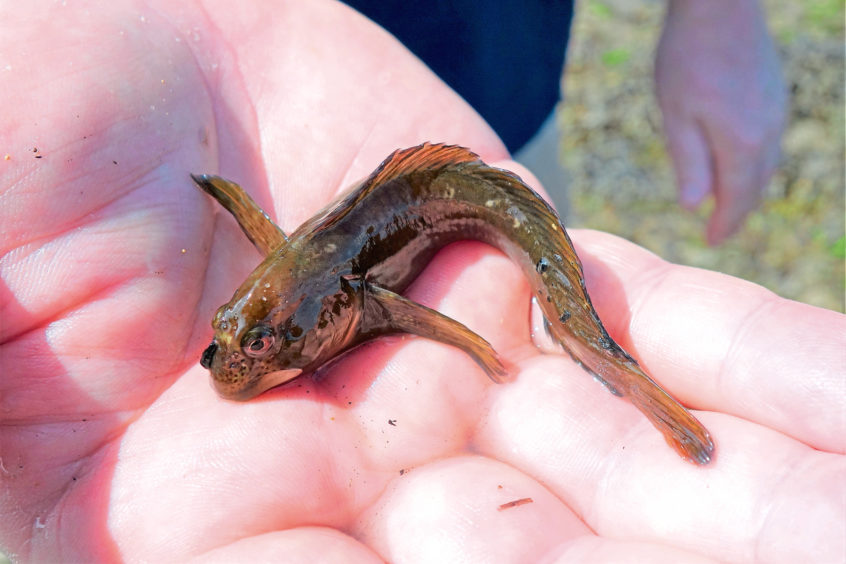 The inter-tidal zone is a harsh and unforgiving environment, pounded by churning seas and exposed to extremes in temperatures from baking summer sunshine to cold winter frosts. It is half land, half sea, and it is hard to think of any other habitat that undergoes so much variation on a daily basis.
At low tide, the creatures here face the threat of being preyed upon by waders and other seabirds picking over the shore, and when the tide turns, new predators flood in such as flounders and cod. The inter-tidal zone is testament to nature's inherent ability to adapt and survive; a place where food is abundant, but also one where there is great danger at every turn.