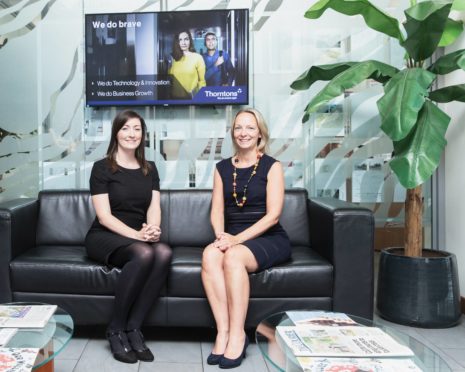 Law firm Thorntons has appointed a director of data protection services, the first role of its kind at the firm.
Morgan O'Neill will work within the intellectual property, technology and media team across Thorntons' Edinburgh and Dundee offices and advise clients across the firm's locations.
Ms O'Neill has held senior compliance positions in the UK, US and New Zealand and joins Thorntons from her role as in-house Data Protection Officer and Head of Compliance within a large UK organisation.
Lesley Larg, partner at Thorntons, said: "The appointment of Morgan in this important, forward-thinking role represents a first for Thorntons.
"It reflects the changing needs of our business in line with client demands.
"With the addition of Morgan to our team, we are able to provide a truly joined up legal and compliance offering – a unique service where we can deliver a pragmatic and risk-based approach to compliance.
Ms O'Neill will support clients in achieving and maintaining ongoing compliance with their GDPR obligations under the firm's data protection officer assist programme, as well as comprehensive fully outsourced data protection officer packages.