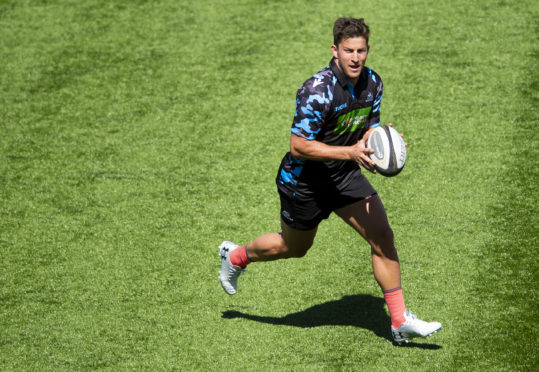 DTH van de Merwe was denied his send-off from his distinguished international career by Typhoon Hagibis, but the Canadian wing got a fresh sense of perspective from the aftermath and will take out any remaining frustration for Glasgow's benefit.
The Warriors' all-time top try-scorer was set to play his final game for his country against Namibia in Kamaishi, but quickly dismissed any thoughts of the finale after more than 60 caps for his country when he saw the state of the city after the typhoon at first hand.
"First of all, I wasn't really thinking of personal things and accolades, it was all about getting a win for Canada," he said.
"The typhoon hit us about eight hours after Tokyo and I remember waking up at 3am and seeing the storm, and sure enough you check twitter at 7am and the game (against Namibia) is cancelled.
"But we got up and it was the most beautiful day the whole time we'd had in Japan. The natural reaction is massive disappointment at not getting to play, and you want to know why and see why they actually cancelled the game.
"You want proof because you've worked so hard to be in this tournament and this was the particular game we had focused on."
So DTH signed up for squad's volunteer action on what would have been game day "just really to answer my own questions because we hadn't seen anything posted about damage".
"We thought at first we were going to clear a flooded road, but that was the city's job, and instead we went into the centre of Kamaishi and there's mudslides come down from the surrounding hills," he continued.
"The house I went in was an 80 year old lady living by herself and her house was on stilts, but it was still flooded two feet into the house as well.
"It was quite upsetting to see, but she took everything in stride, just telling us `toss that, throw that out'. No tears, she just was used to natural disasters.
"We made two piles outside the house and we carried everything out, a keep pile and a throwaway pile, and the piled to be tossed had all the matting and floorcoverings from her house."
Now back in Glasgow, DTH is channelling whatever frustration he had in his World Cup campaign back into the Warriors, and thinks the returning Scotland players will be of the same mind.
"I was personally not happy with the way I played and my team played in the World Cup," he said. "We had some disappointing losses and a lot of points scored on us, but now I want to make right playing for Glasgow.
"Those guys coming back in from Scotland are itching to play as well, there was a lot of expectation on them but ultimately they fell short against Ireland and Japan. By the way Japan was unbelievable tournament they played, and I guess there's always going to be that crunch game.
"The more the Scotland boys filter back in you feel and share similarities in day to day life there, share a few stories, I guess we'll still be chatting at training for a little while longer as the guys filter back in."
As for Glasgow, it's not a rescue situation for the Warriors just yet, even if they have one just one game out of four while the internationalists have been away in Japan.
"We've only got ourselves to blame," he said of the season's start. "The good thing about a long season is five or six days later you can resurrect that. We're all looking forward to coming back to Scotstoun, get a big crowd behind the boys and playing well.
"I'm surprised by our start but it's not a firefighting situation I would say. We're only four games in, 21 games a season,
"When I played for Scarlets, the year we won (the PRO14), we lost the first three games of the season. You just build from here, and right now, we're still building something special, we'll be re-integrating all the World Cup players again.
"We've just got to focus on ourselves and fix the things we got wrong so far."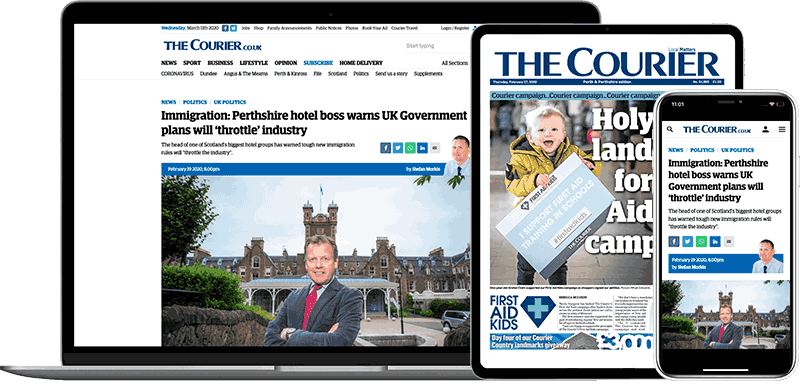 Help support quality local journalism … become a digital subscriber to The Courier
For as little as £5.99 a month you can access all of our content, including Premium articles.
Subscribe