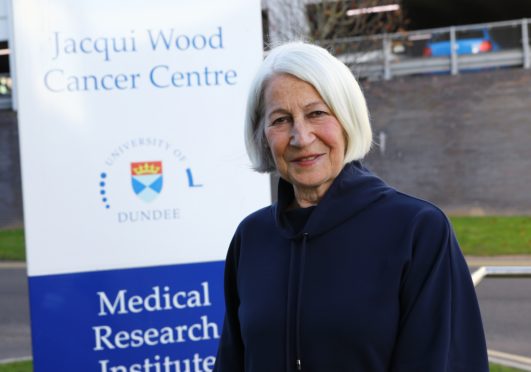 Almost 30 years of fundraising by Lady Fiona Fraser was celebrated at a reception at Ninewells Hospital on Tuesday.
Lady Fraser, who stepped down as Chair of the Ninewells Cancer Campaign (NCC) in June, raised more than £22 million for cancer research at Dundee University over nearly three decades.
Colleagues, scientists and members of the public celebrated her fundraising efforts at the Jacqui Wood Cancer Centre at Ninewells Hospital.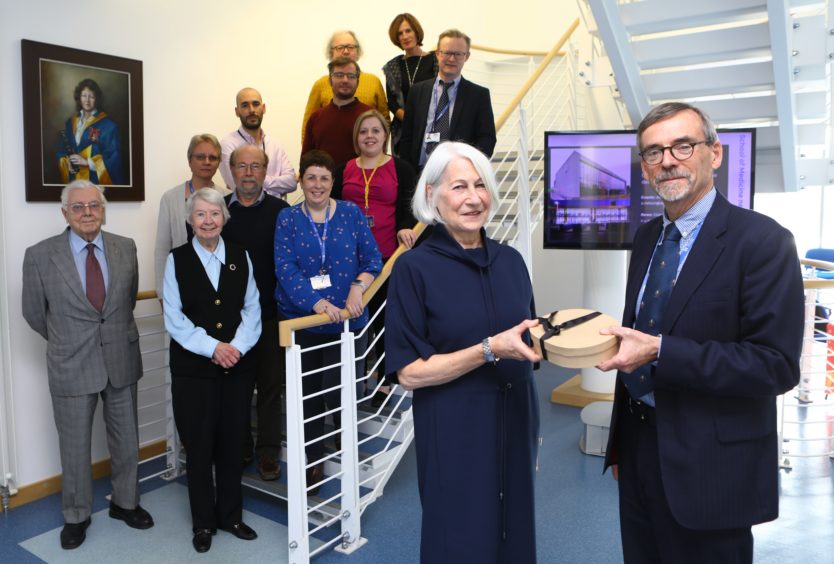 After joining the NCC in 1991, she was elected as chairwoman in 2011 and oversaw multi-million pound fundraising efforts to bring the best cancer scientists to Dundee.
The organisation was established in 1991, following an appeal to fund the first CAT scanner for the hospital.
The Jacqui Wood memorial appeal was led by Lady Fraser and raised £2 million to establish the cancer centre named in honour of the late NCC founder.
Lady Fraser said: "I am incredibly proud to have been involved with the Ninewells Cancer Campaign since its inception.
"Over that time I have had the honour to work with the most wonderful group of people, from the brilliant cancer scientists to the people in the community raising the money and it has been this combination of skills that has made us so successful.
"Much progress has been made in cancer research, diagnosis and treatment but challenges still remain, which is why the Ninewells Cancer Campaign must continue and I am sure it will go from strength to strength under its new leadership."
Professor Bob Steele, Senior Research Fellow at the University's School of Medicine has succeeded Lady Fraser as the NCC Chair.
He said: "The NCC is a wonderful institution that demonstrates the esteem in which Ninewells Hospital and the University of Dundee are held locally.
"I have been involved since 1996 when I first arrived in Dundee so I know how Fiona has been a tower of strength for the organisation even before taking over the chair.
"Her efforts were central to the successful completion of the Jacqui Wood Centre – a fitting tribute to Jacqui and her work."
---

---