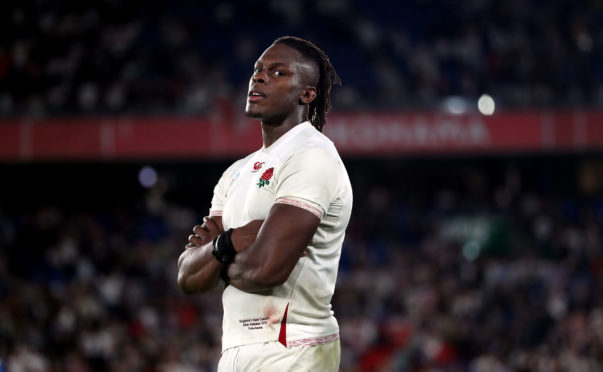 Now that the time-clock is back to normal, two weeks have passed since Scotland tumbled out of the tournament, and even I'm getting tired of being a Japan bore, it's maybe time for a grounded view of the 2019 Rugby World Cup.
First of all, we must re-iterate in the clearest possible terms that this was the best World Cup to attend of any I've been at, although all of that had to do with the location and the people.
Japan's a fascinating, vibrant country and they can put on a party, for sure.
Furthermore Japan is organised to the nth degree anyway, and they just know how to do these things. What other country would post people with leaflets at ticket machines in a rail station an hour away from a venue just knowing that there will be confused people wondering how best to get to the game?
But let's be honest; on the pitch, and whenever World Rugby stuck their nose in, this RWC has not been very good.
Four years ago, in England, the organisation was decent enough, the atmosphere in some of the host cities was terrific, but most of all on the pitch we had a fantastic tournament.
There were at least four all-time classic games in the history of the sport, in my opinion; Japan v South Africa at Brighton, and three at Twickenham, England v Wales, Australia v Scotland and the final itself.
Some might add the crazy Scotland v Samoa game in Newcastle. Tier Two teams, not just Japan, seemed to be on the up and growing ever more competitive. And the fluidity of the rugby, especially that played by New Zealand, Argentina, Australia and – at times – Wales and Scotland, was a pleasure to watch.
All-time classic games in 2019? I'll give you last Saturday's epic England-New Zealand semi-final for sure. Japan's games against Ireland and Scotland perhaps, but neither had the seismic impact of Brighton; we had a fair idea the Japanese might be this good.
But the rest? Other than the hosts and Uruguay beating an exhausted Fiji, Tier Two took a big step back. There were far too many no-contests, even between top tier nations; Ireland-Scotland, England-Argentina, England-Australia, New Zealand-Ireland, for example.
As for playing style, one imagined that the rules inacted and modified after 2015 would have enabled attacking, entertaining rugby. The evidence of 2019 is that they've not had any effect at all.
Modern rugby, if this World Cup is any guide, consists of endlessly charging "offensive" defence ignoring the offside line and suffocating creativity, countless box kicks, and the occasional off-load for some brief levity.
The most eye-wateringly dull manifestation of this style is finalists South Africa, whose coach Rassie Erasmus was seemingly not content with the Munsterball he inflicted on European rugby when coach of the Irish province, and has doubled down on returning to run his native national team.
The Boks should be a good news story – a team that were in some disarray when the draw for this RWC was made and hence drawn in the same group as New Zealand, but now competitive again and surely the most diverse and representative team ever to wear the famous green jersey.
But they're a dreadful spectacle to watch. And it's so bad that we're reduced to hoping that it's England who strike a blow for entertainment in Saturday's final.
The English have at least played a bit in this World Cup, and it's been a triumph for Eddie Jones after so many questioned him after the Six Nations.
They also have the best player in the world right now, and perhaps it isn't a coincidence that Maro Itoje missed the second half debacle in the Calcutta Cup game at Twickenham.
Itoje may even change a key element of the sport; here is a second row forward who is an athlete first, a physical specimen second. There have been a few second rows filtering through like this in recent times – James Ryan of Ireland, and the player I think Itoje has replaced as the best in the world, New Zealand's Brodie Retallick.
2019 has – eventually – seen a great England team. It was also maybe the high water mark of a great Wales team. But after being told repeatedly by everyone the Six Nations had no bearing on the World Cup, it unquestionably did.
What was true in the spring remained true in October – Wales were strong, England in recovery, Ireland in decline, Scotland regressing, France inbetween a very poor and potentially a very good team.
And the next 6 Nations? Only England and Scotland look like retaining the same coaching structure. You'd think both would benefit.
But Scotland surely need a complete overhaul of tactics and philosophy after Japan. I don't think – like some – Gregor Townsend should be ditched, but he has to acknowledge that his plan for 2019 didn't work and change it.
Even if they lose the final – I don't think they will – England are in the box seat. And it's a young team, so it could be for some time.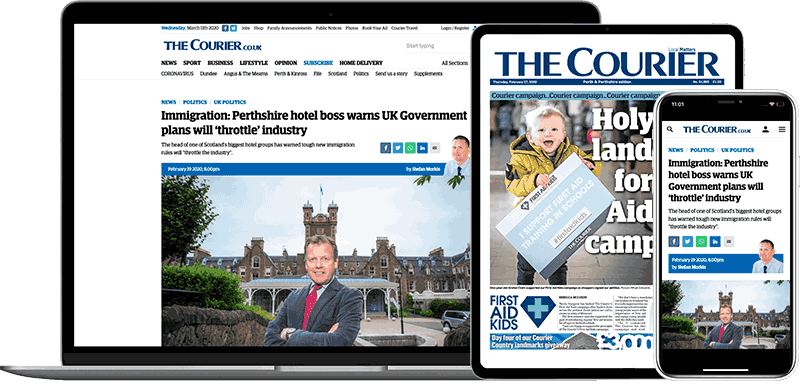 Help support quality local journalism … become a digital subscriber to The Courier
For as little as £5.99 a month you can access all of our content, including Premium articles.
Subscribe