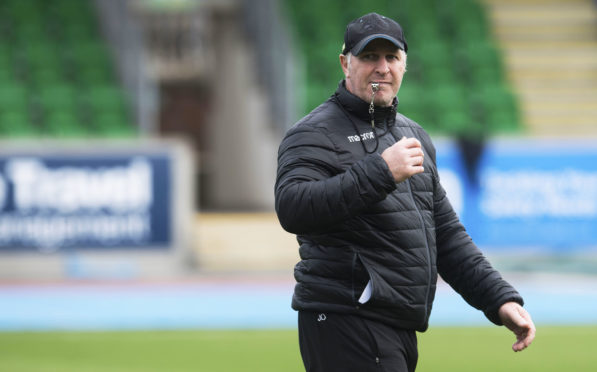 Glasgow assistant coach Jason O'Halloran was happy to give credit for the first 1872 Cup victory to his defensive and forwards coaching colleagues Kenny Murray and John Dalziel, but he warned that a more expansive Edinburgh are doubly dangerous in Saturday's return match.
O'Halloran has announced it will be his last season at Scotstoun after five years in Scotland, two with the national team under Vern Cotter and three with the Warriors, but before the Kiwi goes home to his family he wants an 1872 Cup victory, and they're halfway there after Saturday's 20-16 win.
"Ultimately Kenny can take his hat off, defence for a lot of that game was outstanding and was the winning of it, particularly in the first half," said the attack specialist.
"Possibly, in the past we have been guilty of over-playing particularly in these games. We have cut our own throats by overplaying in that middle third of the field against Edinburgh so potentially you then go too far the other way.
"It was good to see us score through a maul; we've had the worse end of that over the last two or three years against those guys, so good work by John."
That more measured style will be needed at Murrayfield, and O'Halloran pointed out that the young Warriors half-backs were still finding their feet as game controllers.
"Ultimately, against Edinburgh, you have to win the confrontation first, you have to make sure your set piece is solid, make decent hits in defence and when you are carrying you get front foot ball," he said.
"If you try to play off static ball, you hand it up to Hamish Watson, Jamie Ritchie and those boys. It is choosing the times to speed up and times you have to put your foot on it, slow down and look for field position.
"That is two young guys we have at nine and 10, we will get better at that as we go along."
While Glasgow hope to use Saturday's win as a springboard, O'Halloran pointed out that they'd hoped that after the away win at La Rochelle only to lose the next week.
"We have to make it happen," he said. "Next week is going to be difficult – Edinburgh are a very good side, they showed a lot of facets to their game on Saturday, they have definitely developed more in attack and are going to be difficult next week because they know that if they don't win the 1872 Cup is gone.
"That is going to make a real edge to the game. That is the kind of challenge we want, but we are going to have to be better again to win."
O'Halloran wants to go home for his young family, and was conscious to give the Warriors plenty time to find a replacement – which they did yesterday by announcing the arrival next year of former Ireland and Ulster centre Jonny Bell, currently coaching with Gloucester.
"I have nothing lined up at this stage, but I just wanted to give them as much time as possible to find the best replacement they could get," he said.
"From my time here, I understand a lot more about the kicking game now. I understand about the necessity to be patient with the ball, particularly on Saturday when you could see that the team that had the ball got most of the penalties.
"There's a struggle in Super Rugby at times because there are a lot of turnovers in that competition. I have learned the value of patience and building pressure."
Bell (45) was best known as a hard running centre who won 36 caps for Ireland and played nearly 100 times for Ulster. He coached with his native province for four years before joining Gloucester in 2015.
Danny Wilson, who succeeds Dave Rennie as head coach in the summer, said they were excited to have secured Bell's services.
"Once we learned that Jason O'Halloran was returning home, Jonny was the top of the list of coaches we wanted to bring to Glasgow," he said.
"We know we're getting a knowledgeable, well-rounded coach who is vastly experienced coaching both sides of the ball."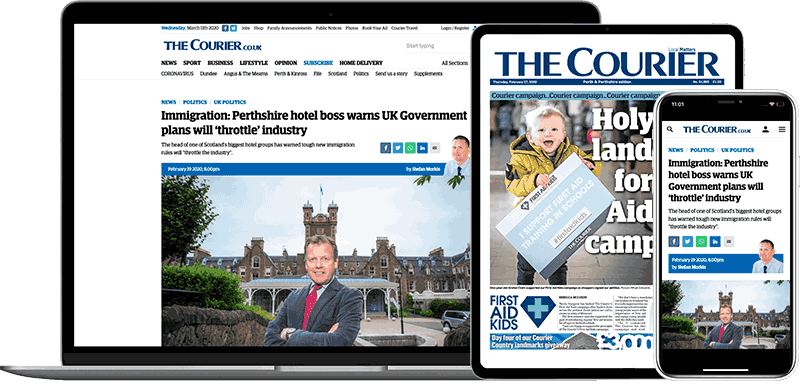 Help support quality local journalism … become a digital subscriber to The Courier
For as little as £5.99 a month you can access all of our content, including Premium articles.
Subscribe