VIDEO: Volunteers in mammoth operation to bring Christmas to hundreds of poverty-stricken kids in Kirkcaldy
By
Neil Henderson
December 24 2019, 7.55am
Updated: December 24 2019, 9.27am
A mammoth operation swung into action in Fife to ensure hundreds of children and families suffering hardship get to celebrate Christmas.
The town experiences the highest levels of child poverty anywhere in Scotland outside Glasgow.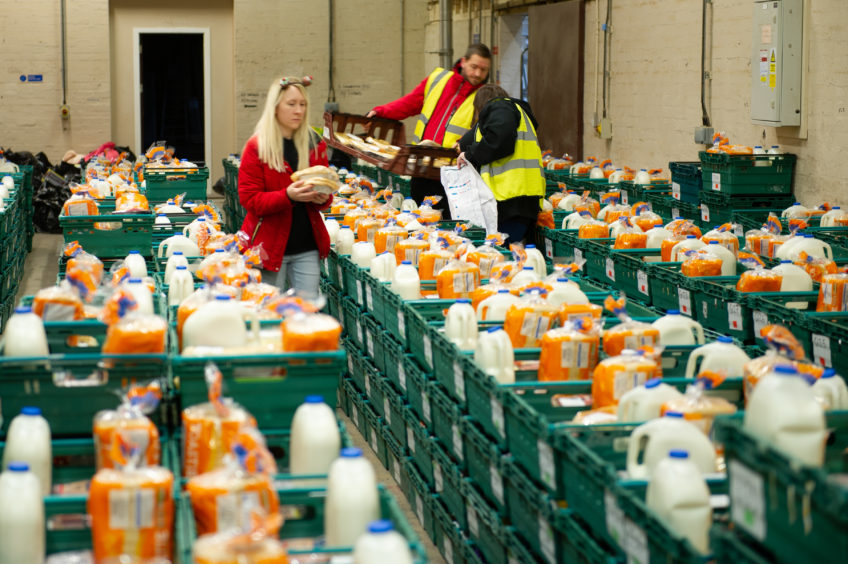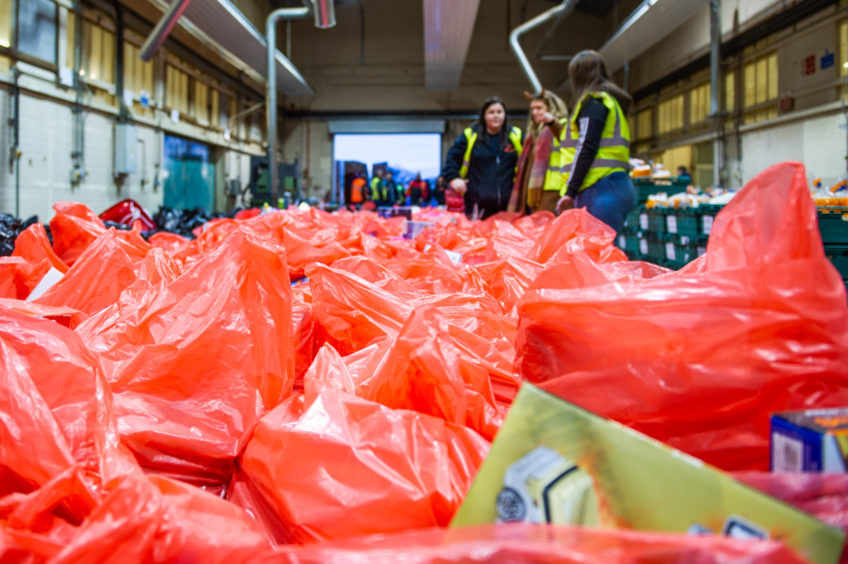 Shocking, though not unfamiliar, stories of some of the worst hit families reduced to using kettles as their only means to cook food, have emerged.
The task of bringing support to those most in need was, this year, deemed more vital than ever.
From 8am a fleet of more than 40 vehicles manned by volunteers mobilised to deliver £32,000 worth of fresh food, organised by the town's Cottage Family Centre.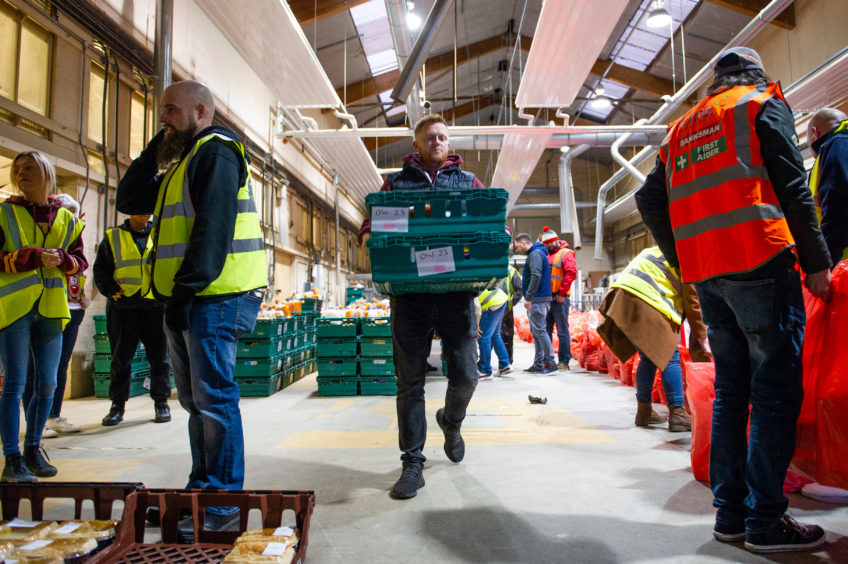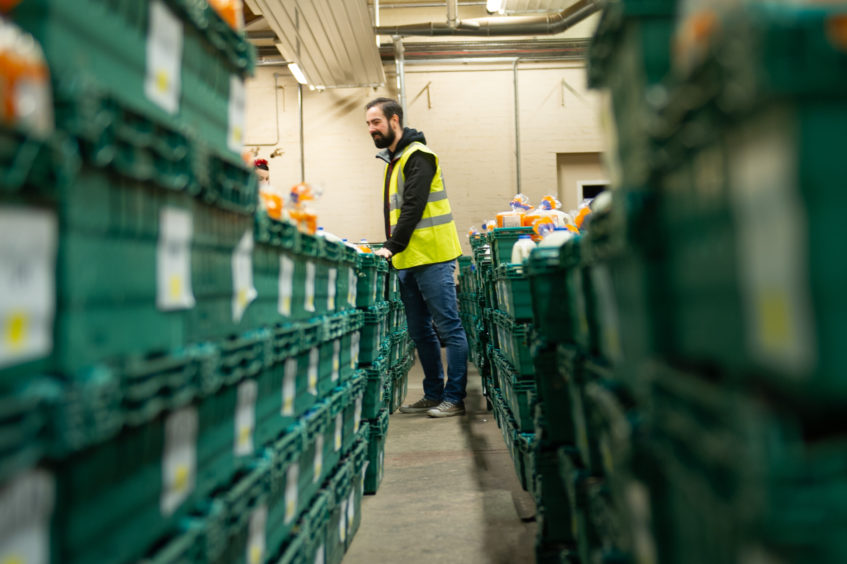 Hundreds of sack-loads of children's toys for families that otherwise would have not been able to make ends meet over the festive period, were also distributed to ensure scores of youngsters have something to open on Christmas morning.
In all, 1,271 people, many of them children, received the vital support in the Lang Toun, a 20% leap on the number who were helped in 2018.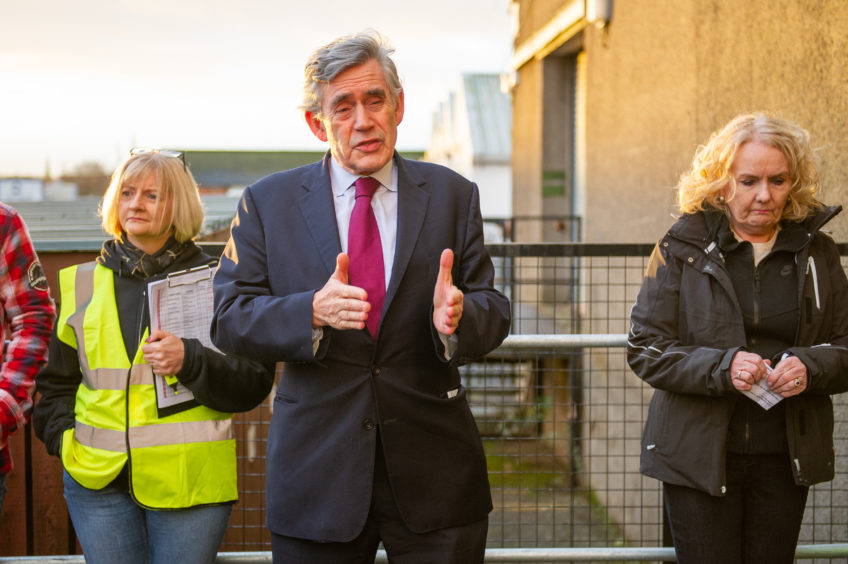 Now in its ninth year the operation is something in which Pauline Buchan, Cottage Family Centre manager is well versed but even she admits the levels of hardship being experienced in Kirkcaldy have come as a shock.
"With child poverty as high as 70% in some parts of the town, the situation is the most dire I've ever known.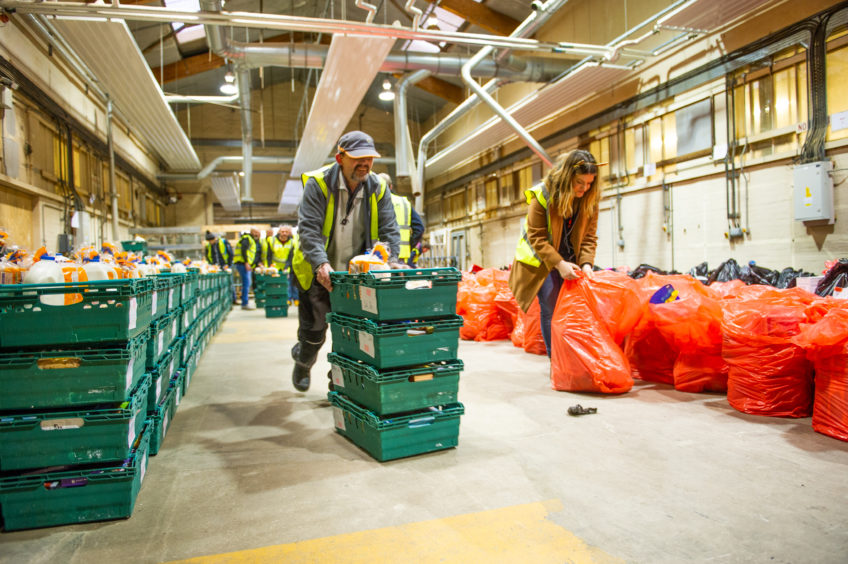 "The first year we did this we helped 80 families and we were shocked then but this is a whole different situation now."
From the money raised or donated to the centre throughout the year, emergency food crates consisting of enough fresh food to feed recipients for 10 days were being distributed across the town.
The centre offers so much more, as Marilyn Livingstone, who has been involved in the centre for more than 30 years and chairperson for the last decade, outlined.
She said: "Each year the problems being experienced develop further, so not only are we delivering people a 10-day food delivery, we are adding in an emergency £15 fuel payment plus delivering toys to those who just can't provide them.
"Day after day we hear of horrendous situations. For example, people having to cook boil in the bag food in a kettle or cook on a toastie machine as they didn't have a cooker.
"That's why we include a steak pie as the main Christmas Day meal, as it has already been cooked and therefore can be eaten even by those who have no means of cooking for themselves.
"The situation can be overwhelming but as we are now many people's last resort it's  vital we do this or they would have nothing."