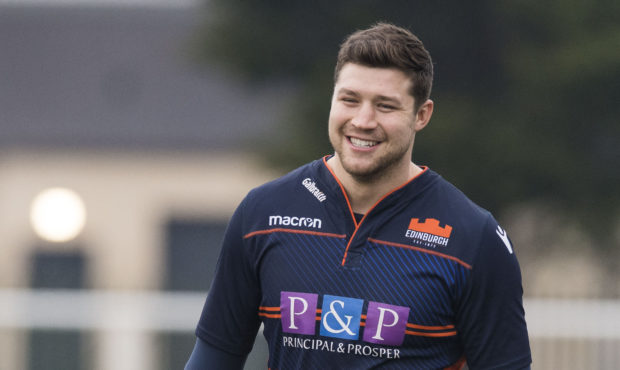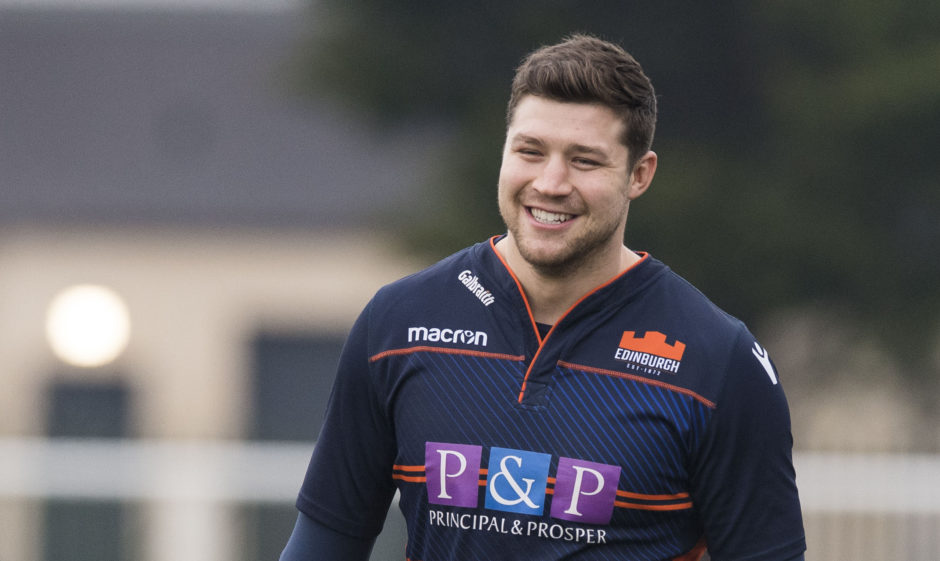 The home play-off semi-final and the 1872 Cup safely secured, Richard Cockerill will change two-thirds of his starting team for Edinburgh's second game against Glasgow on Friday night – but still expects the first fans present post-lockdown to see their team win.
Only 700 Edinburgh fans – and those season ticket holders who live nearest to BT Murrayfield – will be allowed in as Scottish sport's first in-stadium audience since the pandemic took hold, but their team took care of all that was necessary in the 30-15 victory on Saturday.
Thus Cockerill plans 10 changes in his starting team for Friday's game, with Grant Gilchrist, Bill Mata, Hamish Watson and even Duhan van der Merwe likely to be saved for the following week's Guinness PR014 semi-final against Ulster.
"We'll pick a good team but one that's right for us," said Cockerill. "You don't want to risk too many front line guys who would eventually in certain positions be a disaster if they were injured for the semi-final.
"I think we've made ten changes for Friday. Some of our younger guys will get an opportunity but we've got some good depth so some of those starters from last weekend will drop to the bench and give some experience there.
"We've got a good squad and it's a great opportunity to blood some younger guys and give them some experience. Grant Gilchrist won't play this weekend as we have some senior locks missing and in a game which is effectively immaterial, we don't want to be risking a player where we don't have depth in that position."
With Andrew Davidson out with a head knock, Fraser McKenzie having dislocated a shoulder and Ben Toolis not yet back from shoulder surgery, that means that Jamie Hodgson – who had to play an hour on Saturday – and Marshall Sykes, dual contract Super6 players, are likely to form a callow second row partnership.
"Jamie's a well-respected member of our group because he works so hard at his game," added Cockerill. "His effort is unbelievable, so we've got every confidence he can hold his own again on Friday.
"The by-product of having more players picked for the national team, and the effect of Covid on budgets, is that more young Scottish guys will get more opportunities sooner. Whether they're ready to play at that level, we'll see, but they'll learn from being at the sharp end, which has its positives and negatives.
"Younger players will get pushed in earlier because we have no other choice, and the more they play the better they'll get."
Cockerill is unlikely to push young half-backs Charlie Shiel and Nathan Chamberlain into the firing line just yet, however.
"Charlie had a nice cameo at the end on Saturday and he'll probably get another one on Friday," said the coach. "Jaco van der Walt's performance at the weekend was outstanding so it's about making sure we bring Nathan in at the right time so he has the right protection around him to play.
"He got a bit of time at the weekend and made a statement as it was the first time he's played at this level, and I'm sure he'll get more time on Friday.
"We want to win on Friday and we will be playing to do so but not to the detriment of going into a semi-final.
"We have qualified and we've managed to retain the 1872 Cup so we have other things to prioritise. I need to keep my ego in my pocket and worry about what's more important and that's Ulster at home in a semi and giving ourselves the best chance of getting to a final."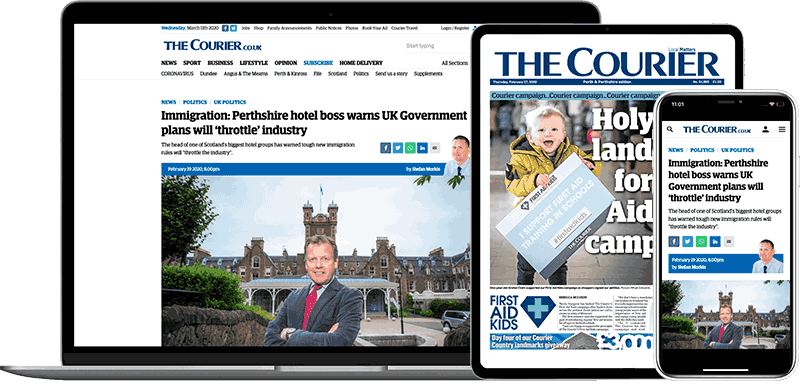 Help support quality local journalism … become a digital subscriber to The Courier
For as little as £5.99 a month you can access all of our content, including Premium articles.
Subscribe