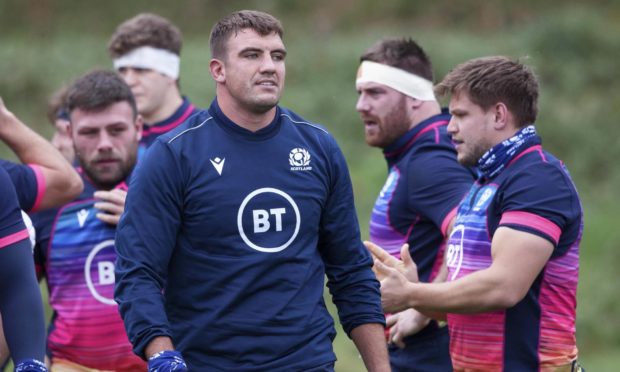 Sam Skinner admits that empty stadiums give him an empty feeling, but he feels Scotland will recapture the fire they had in front of a full Murrayfield against France earlier this year.
The versatile forward – he's aiming to be entirely a lock these days – won the Heineken Cup-Gallagher Premiership double with Exeter Chiefs before joining up with the Scotland squad but admits that even that remarkable achievement was "a little bittersweet".
"I'd be lying if I said you didn't feel it," he said. "Instead of 80,000 at Twickenham (for the Premiership Final against Wasps) you ran out and there's the rest of the squad and some TV cameras.
"It's only human to keep reminding yourself `how would this feel if everyone was here?'. Normally you can see the emotion of a fan or your family – it was awesome to get the win and realise what we'd achieved as a collective, but we couldn't share it with friends and family and also the supporters."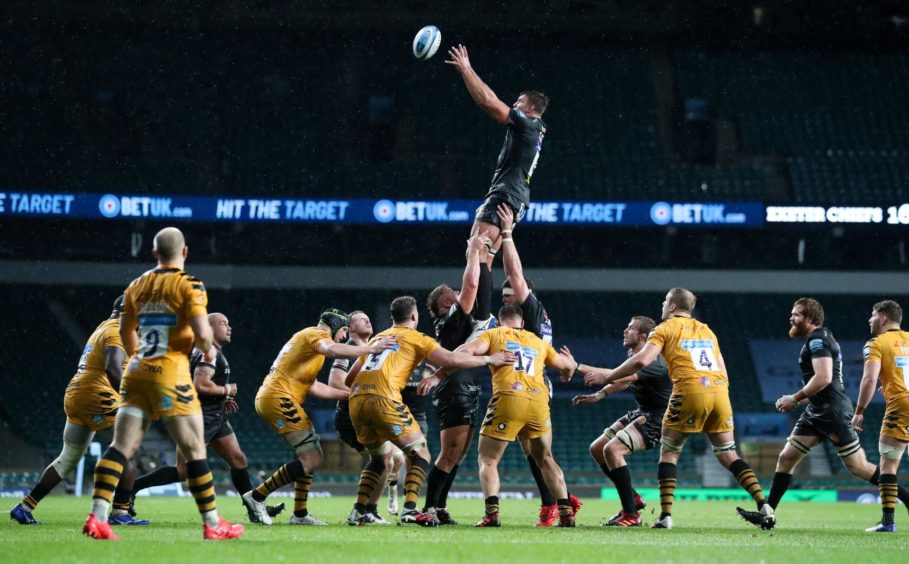 A similar feeling is expected as the Scots run out to a spectator-less Murrayfield on Sunday having been roared on to the 28-17 win over France in the Six Nations, but in playing terms Skinner feels he and his team-mates have adapted to it.
"It's an advantage for the away side," he said. "If a home side gets momentum in a game in full stadiums it can give them a lot of confidence.
"It is easier to communicate and to keep calm on the pitch because there's less white noise and intensity around the stadium, but then again the game could be less intense and physical and you've got to make sure yourself you're up to those levels, just as if there were 65,000 people at Murrayfield cheering you on.
"I've had to adapt. You feel yourself breathing more, you hear the collisions more, and you have to get through that. But most of the boys have adjusted to it by now."
'We did our homework'
Scotland are the only side to beat France in 2020 so far, and they are confident the way they neutralised the main French threats – notably star stand-off Antoine Dupont – can be repeated.
"We did our homework before we played that game and we had a physical presence in it, particularly in defence, that obviously unsettled them," he said.
"Naturally that will be our plan again, and when we get the chance to attack it's about executing that in the right way and at the right time.
"I think that's something we did well the last time we played them: when we got into the 22 we converted well. When we get our chance to attack we've got to be clinical in that area, that's something that's really important."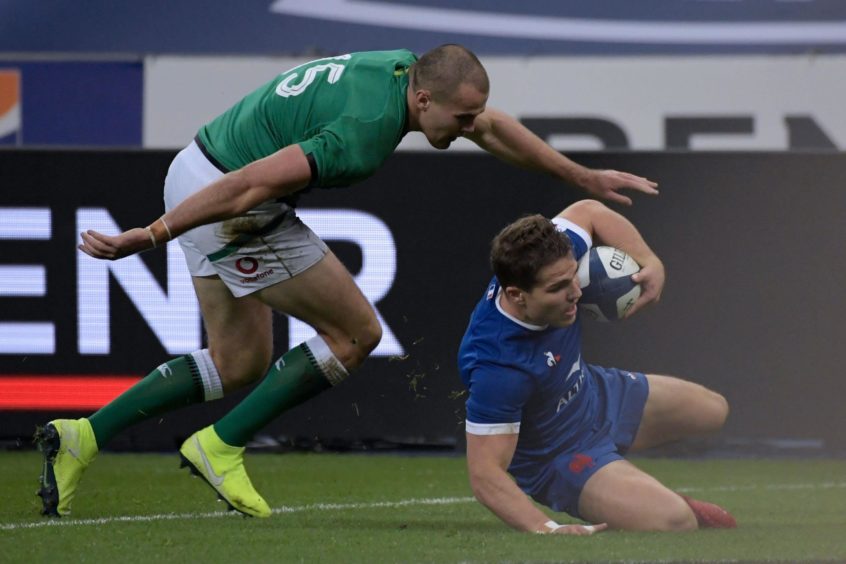 Dupont's half-back partner Romain N'Tamack is out of Sunday's game, having come off early in the game back in March, which means stopping Dupont from dictating the game is paramount.
"I'm confident we can nullify him in the game, that we're aware of what his strengths are and his threat," said Skinner. "He's a naturally gifted player and we can't relax for a minute, we've got to be switched on for the full 80.
"Get under his skin? I don't know his mental state but every game he plays he's spoken about by the other team, and he's done pretty well."