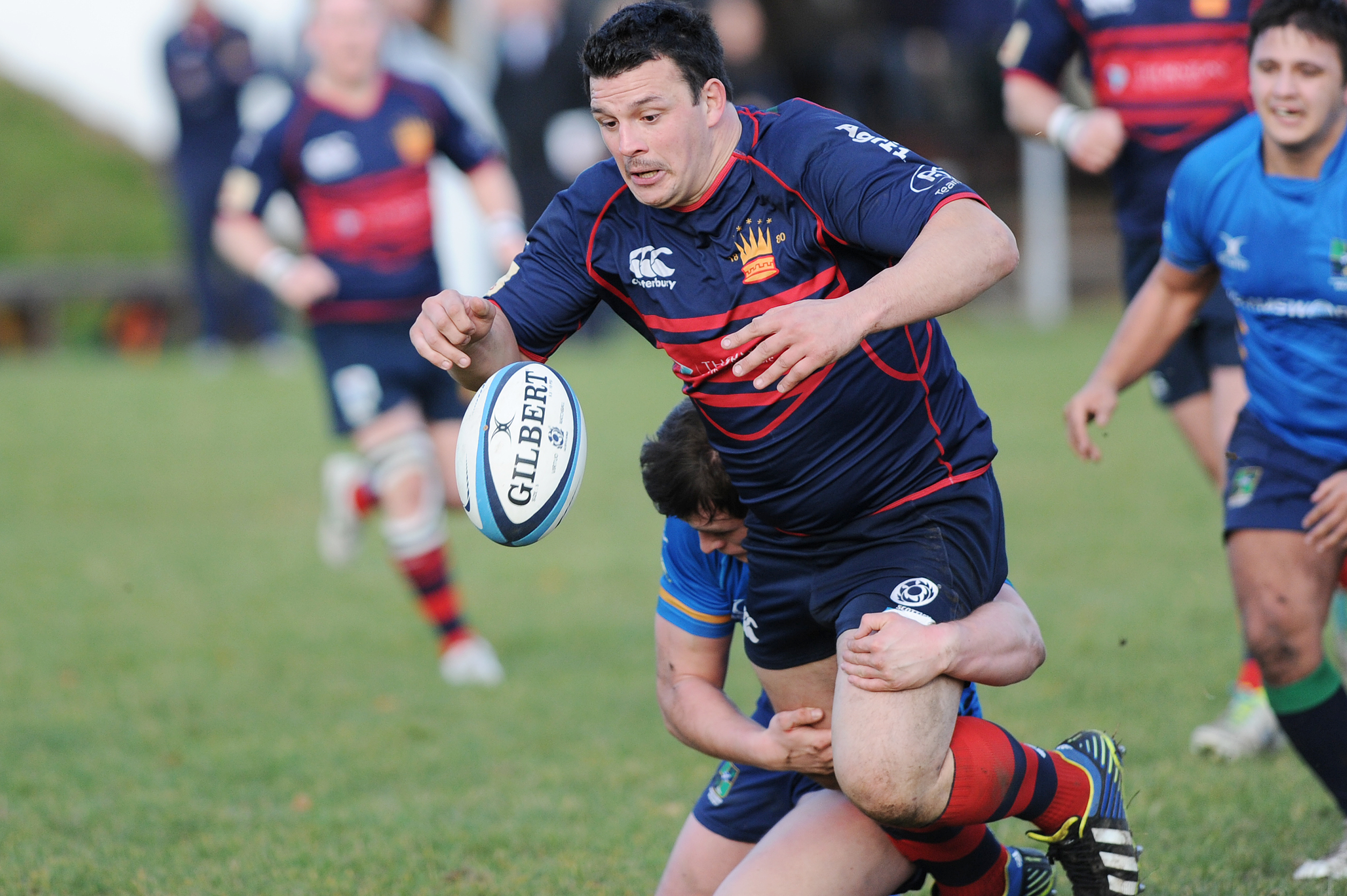 Dundee High got back to winning ways after two successive home losses at Mayfield with some exciting counterattacking rugby and a more familiar setpiece beating Musselburgh 38-25.
Five tries from the home side with livewire Fijian wing Isao Matacagi scoring twice gave them a strong cushion that the visitors' powerful mauling game couldn't quite make up in the last quarter, although `Burgh did snatch a try bonus for four tries of their own.
A solid scrummage restored with some reassuring names returning to the line-up, the High pack were outstanding in the loose and provided the platform for young stand-off Ewan Fox to have a fine game directing his team.
Alan Brown and Darrell Russell's returning presence in the front row clearly built confidence but loose head Jonny Gibson also had an outstanding game.
Heavy rain throughout the morning had cleared by kick-off but handling proved troublesome for both sides as they attempted to build a platform.
Danny Owenson missed an early penalty for `Burgh before Dundee brought their power and setpiece efficiency to bear in ten minutes, centre Colin Strachan and Brown punching holes in the visitors' defence from lineouit possession and Dayle Turner sniping through a gap under the posts.
Fox converted but the home side struggled to hold on to the ball as the visitors showed some admirable power themselves. Consistent pressure brought a series of penalties inside five metres and with referee Steve Turnbull set to award a penalty try, Paddy Brown crashed over for an unconverted score.
Dundee hit back almost straight away, strong forward work finally getting Matacagi on the ball in midfield 10 metres out, and the wing's footwork froze three defenders for him to slip through under the sticks, Fox converting.
Owenson and Fox exchanged penalties before half-time, and `Burgh started the second half the brighter and wing Jack Burey went through tackles on the wide right to score the visitors' second unconverted try.
But Dundee took that as a cue to assume control and again it was Matacagi's pace proving too much for the Musselburgh defence, darting through a tiny gap with a choice hand-off for his second try, Fox adding the conversion.
And a fourth try came quickly as Fraser McKay, replacement Josh Rutnagur and Fox led a length of the field breakout and lock Neil Turnbull shrugged off a big hit to go over for the score.
Fox converted again, and also the fifth try which followed another length of the field break, this time Andy Dymock and Gibson leading the charge, McKay finishing off.
Declan Slaven was at the end of another `Burgh driving maul to stem the tide as the East Lothian side went for at least a try bonus in defeat, which they got on the last play through another maul finished by prop Jamie Walker.
Dundee High: B Cochrane; I Matacagi, C Bowie, C Strachan, F McKay; E Fox, A Dymock; J Fibson, D Russell, A Brown; I Robertson, N Turnbull; K Franco, D Turner, C Cumming. Reps: J Brady, S Strachan, J Petty, J Rutnagur, K Baretto.
Musselburgh: J Burey; R Watt, C Veitch, T Rodrigo, S Watt; D Owerson, D Ritchie; N McNairn, C Slaven, J Walker; W Fleming, B Graham; D Slaven, M Fleming, D Watson. Reps: R Gregor, C Buchan, P Brown, L Clarke, M Scott.
Ref: S Turnbull.