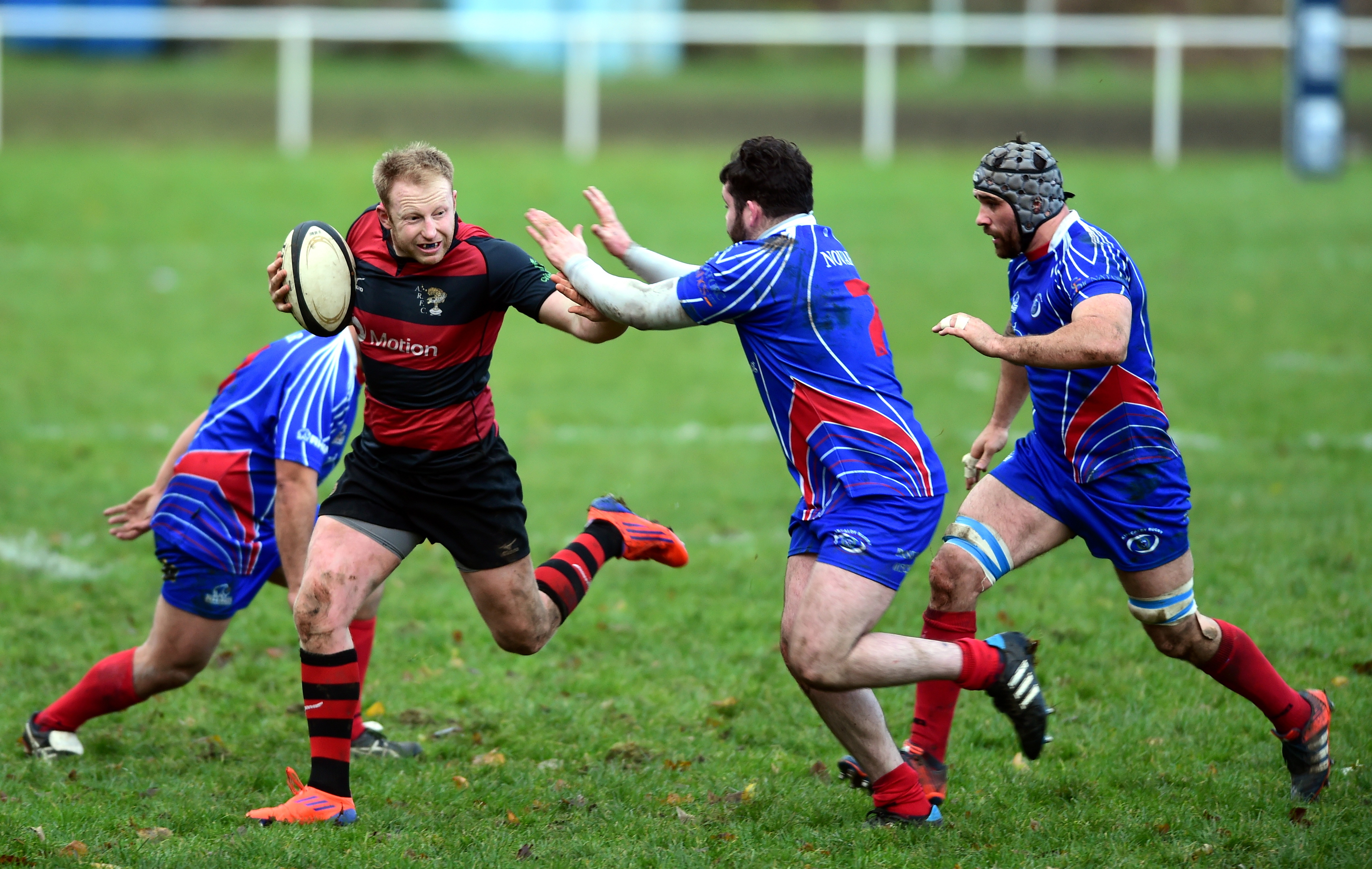 The Caledonia Reds have named a 22-strong squad for their first match against the South of Scotland for 14 years at Jedburgh's Riverside Park next week.
The Reds, coached by Dundee High Rugby head coach Colin Sangster assisted by Niall Lear and Craig Deacons, represent all rugby north of Forth and Stirlingshire and have picked a "State of Origin" style team of players currently playing club rugby in Scotland.
The team will feature players who started in rugby from all parts of the district, from Caithness in the North to Grangemouth in the South.
The team will have their primary training session together at Strathallan School on Sunday.
Sangster, who was head coach at Caithness before coming to Dundee, described being asked to coach the district side as "a great privilege".
"We are looking forward to the challenge of taking on the South, it is a great opportunity for these players to test themselves at the next level and there's a lot of excitement among those selected.
"I've had a long affiliation with Caledonia Rugby at age group level and have coached many of the players selected. I'm passionate about developing the game in our district and this match will showcase the talent Caledonia is producing."
Back rower Greig Ryan, who has played for several clubs in Caledonia including Dundee High and Aberdeen Grammar, will skipper the side.
The squad, for the game at Riverside on November 8 at 7.30 pm, is (original and present club noted): Forwards: Greig Ryan (Ellon/Aberdeenshire, capt), John Cox (Ellon/ Aberdeenshire), Lewis Skinner (Larbert HS/Falkirk), Nicki Fraser (Ellon/Aberdeenshire), Alan Brown (Harris Academy/Dundee High), Andrew Simpson (Hillfoots/Falkirk), Andrew Cook (Aberdeenshire), Connor MacFarlane (Grangemouth/Aberdeenshire), Campbell Cunningham (Grangemouth/Royal Navy), Jack Eaglesham (Ross and Sutherland/Falkirk), Chris Jollands (High School of Dundee/Aberdeen Grammar), Aubrey McCube (Grangemouth/Boroughmuir).
Backs: Peter Jerevich (Garioch/GHA), Andrew Dymock (Dundee High), Liam Brims (Caithness/Falkirk), Graeme Clow (Perthshire/Currie), Sam Knudson (Aberdeen Grammar), DJ Innes (Grangemouth/Watsonians), Erlend Oag (Perthshire/Glasgow Hawks), Jordan Webster 9Kirkcaldy/Heriots), Angus Rennie (Gordon Schools/Falkirk), Jacob Adamson (Dollar/Falkirk).