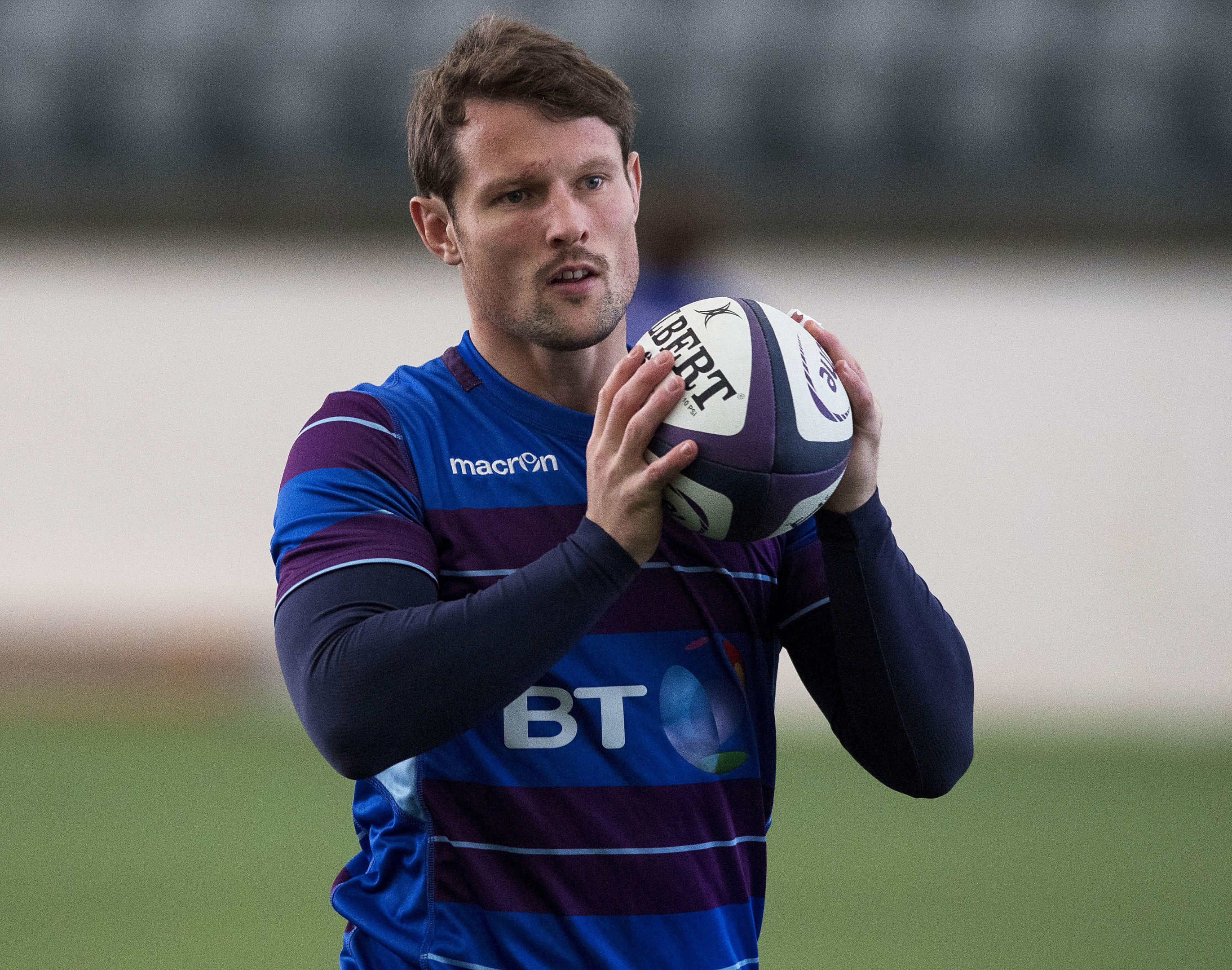 Peter Horne has played more at 10 than at his usual position of 12 this season, but he's not made the complete transition quite yet.
The Cupar man's abilities as a playmaker came to the fore when he was pressed into action in the position after Finn Russell's early injury in the Six Nations test against France, and he was a big factor in Scotland's handsome victory that day.
Selected in the squad to play Australia at BT Murrayfield in the Autumn Test opener as a stand-off, the complete transformation has some way to go, admits this most self-critical of players.
"You should see the list, it's about this long," he said when asked if he had a list of playmaking attributes he had to get up to speed on. "I've played more of my rugby at 10 this season, four times compared to just one at 12.
"I guess with Duncan (Weir) moving to Edinburgh it's let me have a bit more game time there, and I was cover off the bench at the Six Nations and on the Japan tour, so I've been getting reps.
"There's always stuff to sharpen up on. To be honest I'll just do what I'm told, I'm desperate to get on the field, whether at 10 or 12, either one I'll be happy."
The detailed analysis role of the 10 is something that Horne embraces, with coaches acknowledging that he's always one of the best-prepared players in the squad in studying game film.
"The last four or five years I've always analysed the play as if I'm playing 10," he said. "Gregor (Townsend) talked to me about it when I came in because he thought I could play ten.
"He's helped me so much over the years but I still have a hell of a long way to go. Every Monday, I'll have written down a list of things I think I need to improve on and normally when Gregor and I go through it we tend to be thinking the same sort of thing."
The perception of Horne maybe changed in the France game, when the former Howe of Fife player came on after just five minutes and piloted the team to their first win over Les Bleus in a decade.
"I think everyone thought it was a disaster when they saw me run on there!" he joked. "Although I had been training primarily at twelve I did have a few runs at ten because I knew I was one injury away from a big opportunity. I would never have been able to live with myself if I hadn't properly prepared.
"It was such a great game to be part of it and afterwards I was just so happy and relieved that we had got a great win in front of our home fans."
He scored Scotland's first try as a centre against Australia the last time they met, but it's not a particularly warm memory.
"It was obviously pretty special at the time but the fact that is we didn't go on to win the game," he said. "Every time I look back I just think about the end of the match and it is still pretty tough to take.
"Coming back up to Glasgow on the train from London I realised that games like that just make you hungrier for more. I was just desperate to get another crack, to get another game in a Scotland shirt in front of a big crowd like that and see if I could go a bit better.
"This time we're just hoping to make some good memories."