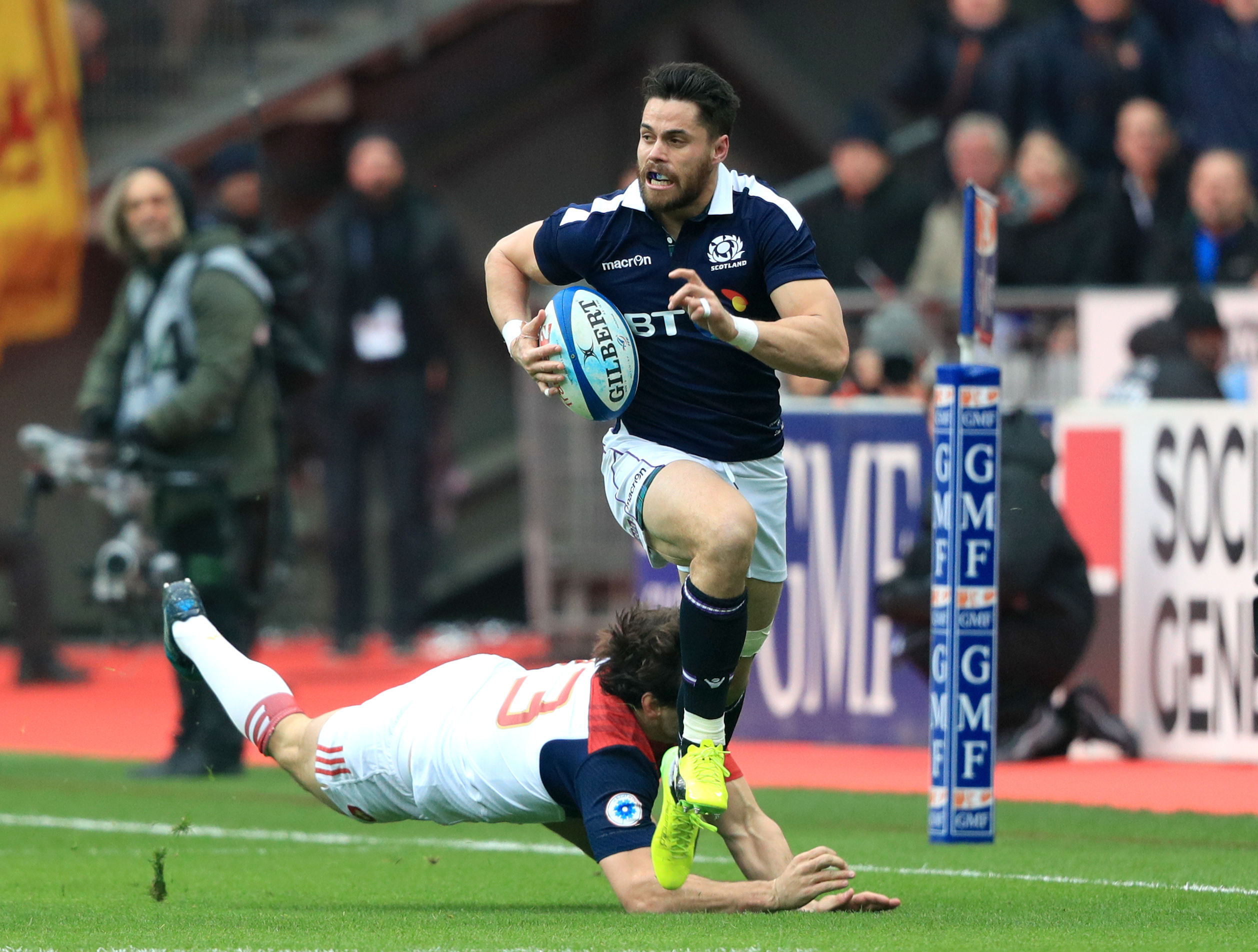 Sean Maitland "immediately got butterflies" when he saw Saracens had drawn his old club Glasgow Warriors in the European Champions Cup quarter-finals – but doesn't want to even contemplate defeat.
The former Glasgow and Scotland wing has been a stand-out finisher in the Aviva Premiership for the European and English champions this season since coming from London Irish.
He still retains huge affection for the Warriors and of course is close friends with many of the remaining players from his three seasons there and through Scotland squads, but it's a huge motivation not to be subject to the banter if Saracens don't win.
"This'll be the first time I've faced Glasgow and it'll be cool to play against all my mates, but a little bit weird at the same time," he admitted. "I'm looking forward to playing against all of them.
"I've got a massive connection to Glasgow. I came in when the club were going through a lot of changes with Gregor coming in and being part of the team which nearly won the league was a massive achievement as well. I still have a lot of family in the city and a lot of close friends that still play for the club.
"When the draw came out and it said that we were playing Glasgow I immediately got butterflies. You've got to try and treat it as just another game but obviously there'll be a bit of feeling behind it.
"I was in camp with all the Scotland boys, so there was a bit of banter flowing around the changing room – (defence coach) Matt Taylor was the main one.
"But it was all harmless, they're good boys. It did make me realise what would happen if we lose – I don't even want to think about that."
Saracens have built a similar type of atmosphere to Scotstoun at Allianz Park, with sell outs most week. As many as 6500 Glasgow fans are expected to be at the Barnet stadium which has been enlarged with more temporary seats to accommodate a larger crowd.
"It's a great place to play, the fans are amazing and we're getting sell-outs every week," said Maitland. "I love it, being an outside back, the artificial pitch feels fast, which I love, and we've made it into a fortress and obviously it's given us the confidence to go out there and execute what you want to do.
"We are able to throw the ball about like we did at the weekend (when Saracens thrashed Bath 53-10) but defence is the key. Both sides pride themselves on their line speed and whichever teams defends better will win the game.
He's been hugely impressed and doesn't stint on the praise of his old team's progress, however.
"They've been absolutely class, they've played the best style of attacking rugby in the whole of Europe this season," he said.
"It's been great to watch them play, and score tries. Obviously it's been good to see them progress through Europe, especially as I was there for three years and coming up just shy in my last year was tough to take.
"The Leicester game was the one that made everyone sit up and take notice. Leicester were going through their own problems and had obviously already been knocked out, but to go to Welford Road and win was a hell of a result. I know how tough that is to do from my time with Sarries."
He expects both sides to play with attacking intent on Sunday, on the perfect surface for such a game.
"I'm sure the Glasgow team are going to come down with an attacking mindset, and the weather's so hopefully it'll be a good, open game of rugby," he continued.
"It's massive for Glasgow to finally get out of their group but this is a one-off game, it's knockout rugby.
"Glasgow are bringing busloads of fans down and I'm sure it's going to give them inspiration and motivation when they see how many fans have made it all the way down from Glasgow. But then our home crowd has been massive for us as well this season, so I think that playing at home will give us a big boost."