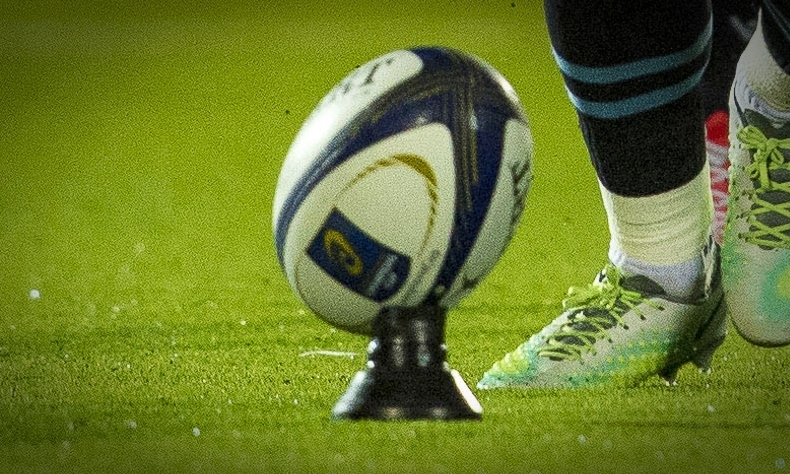 The inevitable was bowed to last week, but there's a chance for some late consolation for a struggling season for Howe of Fife if they can regain the Ian Rankin Rosebowl from local rivals Dundee High.
Howe's loss at Hamilton last week finally confirmed that they will be relegated back to National League Two after two seasons the second tier, a bitter pill to swallow but one that most at the club had been expecting for some time.
It seems longer than just 18 months ago that the club were celebrating being the first winners of the trophy donated by former SRU president Rankin, who coached Dundee through the best spell in their history but also played and captained the Howe, for matches between the two clubs.
That win at Mayfield was one of the highlights of a bright start to life in National One, but a debilitating injury list and player availability issues escalated after that with Howe just avoiding the drop last year and always looking favourites for it this term.
High meanwhile have won the last two clashes for the trophy, although it took an almighty scrap and a rearguard action involving two Fraser McKay tries in the last few minutes to secure the win in the meeting earlier this season at Mayfield.
High have hardly enjoyed much better luck with injuries this year but have won two of their last three and are scoring tries for fun again. They still have four games remaining to complete and the last three are at home at Mayfield, so there's a chance they could lift themselves up to a top-six finish.
Issues are coming to a head in the other leagues with Kirkcaldy trying to delay Kelso's promotion from National Two at Poynder Park this week. Perthshire were officially doomed to relegation last week but could get a consoling victory against one of the two clubs below them in National Three, Livingston.
Caledonia Division One will be settled this week with top two Gordonians and Caithness meeting at Countesswells, but the Aberdeen club are unassailable anyway, with a five point lead, a massive points differential and a game in hand.
BT League matches this weekend (all kick offs 3pm):
National League One: Howe of Fife v Dundee HSFP.
National League Two: Kelso v Kirkcaldy.
National League Three: Livingston v Perthshire.
Caledonia One: Dunfermline v Aberdeen Wanderers, Glenrothes v Mackie Academy, Carnoustie v Strathmore.
Caledonia Midlands Two: Blairgowrie v Kinross.
Caledonia Midlands Three: Final – Madras v Stirling County IIIs/Bridgehaugh, 3rd/4th place play off – Dundee University Medics v Grangemouth IIs.