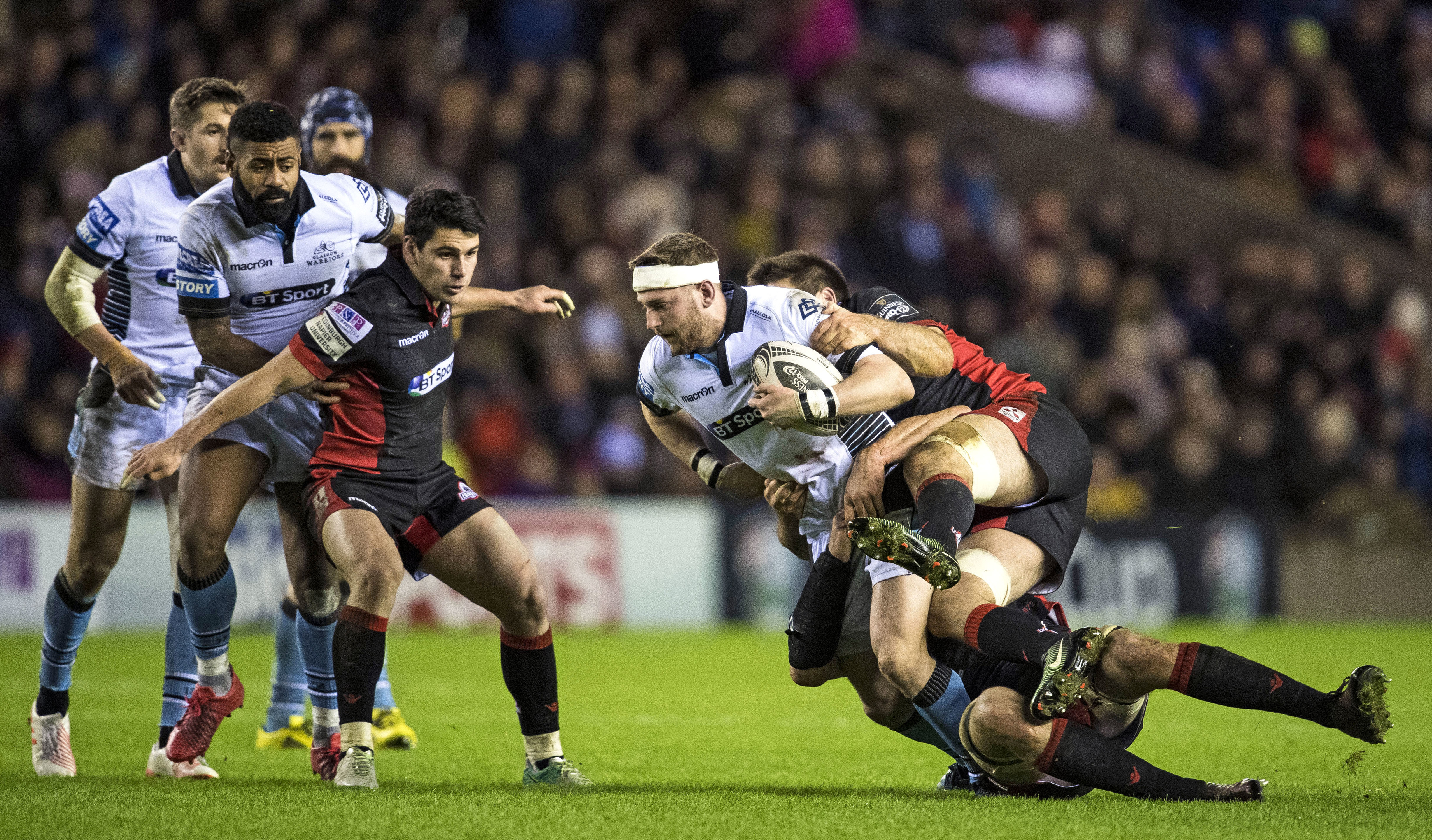 Well, it's happening. Even though the pitfalls of 18,000-mile round trips don't really seem to have been properly examined, the Guinness PRO14, with South African teams now aboard, will kick off as early as next month.
The details, most of which had been leaked over the last month, were as expected. A conference system keeps the pre-playoff fixtures to a manageable 21 games. The first conferences – they'll change with competitive balance year on year – seem roughly equal in strength.
A six-team play-off system adds a bit more to what was already a reasonably competitive and exciting end of season race.
Glasgow Warriors and Edinburgh are in separate conferences but will now play each other three times – one as part of the cross-conference fixtures, the other two times for the derby fixtures written into the schedule. How they figure the 1872 Cup winner out of three games rather than two will be interesting.
Details have made this slightly more logical than I thought when considering the early plans a month ago. The Cheetahs and the Kings are bringing a sizeable wad of money to the table, and TV coverage as well.
It also seems this is a toe in the water by South African rugby in its apparent desire to cut ties with New Zealand and Australia at least at provincial level; their big franchises, the Stormers, Sharks, Bulls and Lions may follow to European competition if this PRO14 experiment proves feasible.
Still, certain issues don't seem to have been wholly examined. The European teams may have "mini-tours" to complete their South African fixture requirements, but schedule-wise that's impossible to do for all of them. And they're still going to be playing those games, for the most part, in a blistering South African summer.
Overnight flights are envisaged to aid player welfare, but I don't see any way that these 18,000 mile round trips (for the Scottish teams) aren't going to be a significant drain on personnel.
Squads may have to be bigger and the PRO12's biggest weakness – refusal of teams to play their international players every week – is surely going to become even more of a factor.
One of the biggest selling points of Scottish (and Irish) rugby to top players they wished to retain at home was player care. Playing in the logistically simple English and French leagues just got a lot more attractive.