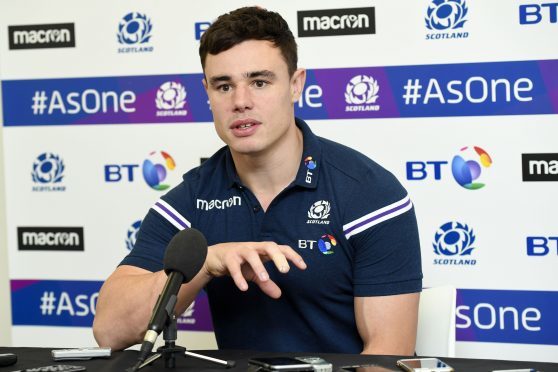 Lee Jones got a little bigger to be a better fit for international rugby second time around, but he's still among the small and quick compared to Saturday's opposite number Waisake Naholo.
The Glasgow Warriors wing had a five and a half year gap between caps before returning for the win in Australia in Sydney this summer, and Gregor Townsend has kept faith with the player he rescued from Edinburgh and helped turn around a career that appeared to be floundering.
Jones knows he's not one of the "genetic freaks" that they're putting on the wings these days but still believes the old adage that a good small `un can beat a big `un.
"I suppose size has its advantages," he admits. "The players that teams are producing now are like genetic freaks, turning up on the wing at double the height but they can run fast as well, so they have a bit of everything.
"But it doesn't always come down to size –smaller guys are going to have advantages over bigger guys as well in certain areas. But at the end of the day I'd like to think it comes down to rugby ability and that the wee guy can always beat the big guy when he's at his best."
The powerful Naholo, fresh from two tries against France, is a formidable challenge but one Jones relishes.
"Whoever NZ puts on the park, especially in the back three, is an athlete first and foremost," he said. "Personally, after selection I'll look at individuals once their side has been selected, and see where his strengths are and where his opportunities are to see what I can potentially exploit. When you play a team like NZ you know it's going to be a challenge regardless of who they put out."
Jones put on weight naturally during his time away from the international team, when despite struggles that saw him farmed out to sevens rugby he still believed he'd be back in a Scotland shirt if he played to his best.
"Experience in general was probably most important," he said. "Even when I wasn't selected for Scotland I was a better player than I was in 2012, purely on experience.
"After moving from Edinburgh to Glasgow the major improvement was on my defence, which I feel is a real strength now.
"I'm better mentally as well. I've been through been ups and downs, whereas when I was first selected in 2012 there hadn't been a lot of low points in my career, it had all happened very quickly.
"But sport's not like that, and I got to see that in those five years between caps."
Gregor  Townsend's patronage certainly helped him after Edinburgh seemed to lose interest in his progress.
"Gregor was very confident in the way he brought me to Glasgow from Edinburgh and has shown confidence throughout, but especially in the last couple of years in terms of game time for Glasgow," he said.
"That's allowed me to get some consistency of performance so I owe him a lot for showing that confidence in me when others didn't. It's paying off now because he knows me as a player.
"He didn't refer to anything in particular. It was the fact that he showed confidence by taking me on, that he was happy to have me as a player in his squad, and to use me."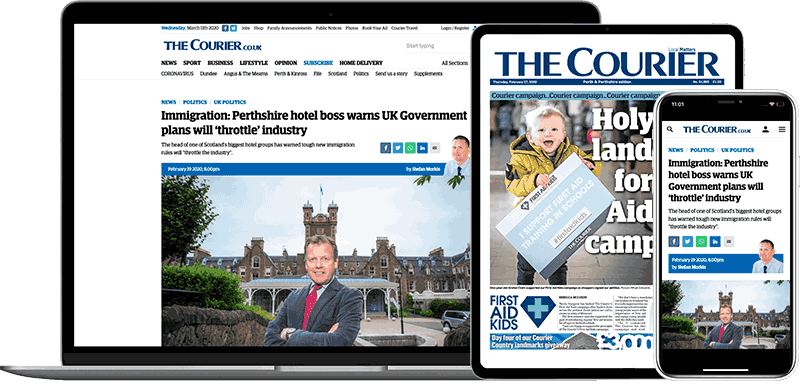 Help support quality local journalism … become a digital subscriber to The Courier
For as little as £5.99 a month you can access all of our content, including Premium articles.
Subscribe