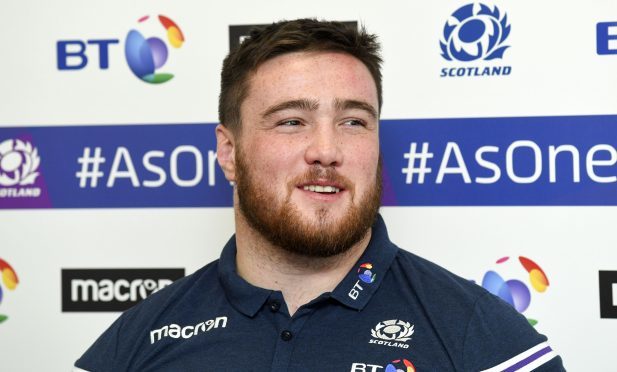 Zander Fagerson could have eaten a whole cow of Kobe beef only his bank balance couldn't have taken it, but he's more prepared for several pounds of Russian beef coming his way on Wednesday.
The young tight-head is likely to start against the Russians as Scotland moved up 180 miles from their base for two weeks to Hamamatsu to prepare for their penultimate pool game in Shizuoka this week, but not before the squad saw Japan overcome Samoa with a late bonus point which leaves them with no room for error.
"It has made the picture clearer for us," said Fagerson. "We know exactly what we need to do against Russia first and then against Japan in the last game.
"It was a funny one, we all watched it together and there were some strange decisions made in the heat of the moment, I think. Samoa were in the game, they scored that try but from the restart Japan got the ball back and that started it all off.
"It was an exciting game to watch, there was some great rugby on show from both team. Japan are a very fit team and showed that in the last little bit, the fitness proved enough to win the game, I think."
Scotland have to overcome Russia before they get to Japan, and there's no way they're thinking that's going to be a cakewalk.
"You can't go into any game thinking 'we can just rock up and get a bonus point win'," said Fagerson. "We need to get one to progress to the quarter-finals but it will have to be an 80 minute performance, it is not going to happen in just the first half.
"You look at Russia, every game they have played they have been there in the game at half-time. They are a very hard team to break down, they are running a 90% completion in their tackles.
"There's got to be no panic, we've got to be patient, got to be clinical and when we have the opportunities we've got to take them."
Fagerson has been impressed with the Russian scrum, where Sale Sharks loosehead Valery Morozov has been outstanding.
"Morozov's been the most impressive, he's very strong, very aggressive," he continued. "They have been scrummaging really well, one of the best scrums in our pool, so it is going to be a big challenge up front.
"Japan have a well drilled scrum as well. We saw that against Ireland. It is international rugby and every scrum is pretty well drilled. Both pose different challenges but if selected I would love to have a crack at both of them.
"If the opportunity arises will grasp it with both hands. To be at a World Cup is a great achievement but you are only half way there, I want to play as much as I can. If the opportunity arises I would love to play both games.
"I have done a few junior World Cups and know the four day turnaround quite well. International rugby is a lot more physical than the Under 20s, but most pools have had one of these games, it is part and parcel of the World Cup.
"Recovery is key, getting in the pool, keep stretching and being as professional as you can about it. If called upon to play both games I will make sure I am in the right frame of mind and the right shape physically."
Scotland gained confidence from the shut out win against Samoa, but Fagerson believes that they have to prove momentum is now in their favour.
"The squad we have and the players we have, on our day we can beat any team in the world," he said. "It doesn't matter about confidence, it only matters about getting the job done.
"Against Ireland we didn't get the job done. We are not taking Russia lightly in any way at all, we are well prepared.
"I have 100 percent faith in our forward pack. When we get it right, we are a very good scrummaging and a very good mauling team, we just need to get our shape right, get together and make sure we do our drills. It doesn't matter what I say here, we have to put it on the pitch on Wednesday."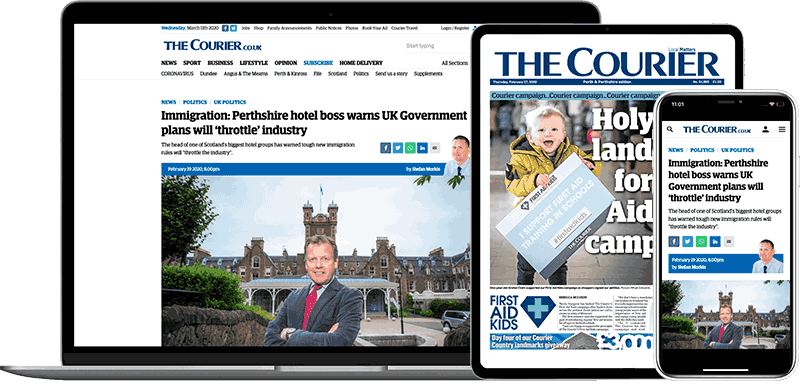 Help support quality local journalism … become a digital subscriber to The Courier
For as little as £5.99 a month you can access all of our content, including Premium articles.
Subscribe