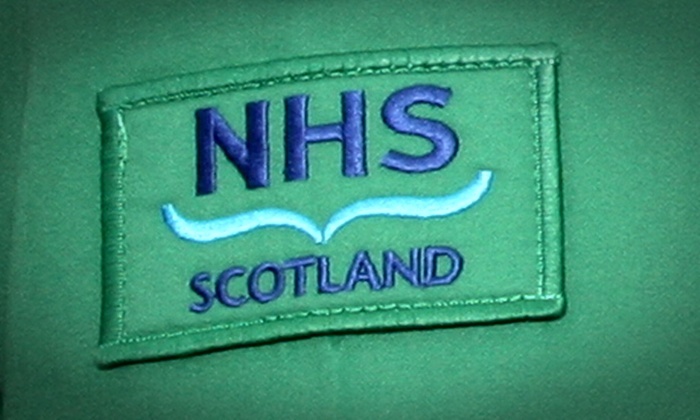 Sir, – I am horrified by the NHS's new contact tracing app, which is a case study in how not to approach the problem.
The NHS has a history of failure in IT projects. For example, by the time the notorious National Program for IT (NPfIT) was abandoned it cost over £10 billion.
The app involves all the data being held centrally with all the dangers of cyber-security, privacy and mission creep.
It has the fundamental flaw that it is open to abuse, because it relies on self-reporting rather than tracing the contacts of people who have actually been tested.
A single malicious user or a hypochondriac could cause dozens or hundreds of people to self-isolate for nothing.
Tech savvy people have warned that it has serious technical flaws including being power hungry and inability to communicate with locked phones. Also, it will not be compatible with the distributed systems used in other countries, most significantly the Irish Republic.
The NHS contact tracing app embodies a mentality of central command, control and competence which was out of date over half a century ago.
The government must change course and follow more tech savvy nations by adopting an app based on Apple and Google's contact tracing framework, in which data is distributed on the users' own mobiles.
Otto Inglis.
Ansonhill,
Crossgates.
Spotlight on care funding
Sir, – Labour's health spokesperson Monica Lennon and leader Richard Leonard have both decried the government for its inaction over care homes in Scotland.
Most would agree that the care home deaths are appalling.
However both MSPs glibly slid past the actual owners of care homes and their responsibilities and alighted on the Scottish Government, attempting to lay the full blame at its door.
Richard Leonard implied covid testing was stopped prematurely, and this was a major cause of the spread.
He was corrected by Nicola Sturgeon who said testing had not stopped, and the spread is caused by person to person transmission.
Testing would not stop that – only social distancing and hand washing would – and the first minister also advised that, on the contrary, testing was still being undertaken at the care home in Skye which is at the centre of a major outbreak.
Having read a little about the financial stability of care home providers, it would appear that the complexity of the finances of these care providers are so intertwined and impenetrable the lowly bramble would be impressed.
Possibly deliberately so, to deter inspection and auditing by the regulatory authorities.
These care providers offer bonds that the credit agencies rate as risky. That is not a comforting thought.
It would appear that they are so under-resourced, that if they were a boat, the slightest breeze would sink them.
It would seem a simpler, transparent, accounting system for care homes and care in the community providers would be a good start, to avoid our taxes to be extracted to the likes of Gibraltar or other tax havens, as many of them are now.
That change is for the future. For now, let's fight the virus.
Alistair Ballantyne.
Birkhill,
Angus.
Moment of highest risk
Sir, – I have been thinking about Boris Johnson's comment when he came out of hospital that this was the moment of maximum risk.
The figures and the mood music at present suggest this current situation is passing.
The headline figures are going downwards, people are debating the fine details of easing the lockdown, and politicians are picking fault, creating differences in opinion and trying to differentiate their views on progress from others. It is outrageous and disrespectful to be counting the dead bodies and comparing us to others at the moment.
This problem has a long way to run yet, and we don't know what the final situation is going to look like.
There are plenty of signs that the discipline and resolve we require is beginning to break down.
We can see the extra cars on the road, people are being a little less cautious and, for many people, the unnatural life we are currently living is mentally tough, and beginning to bite.
There is most certainly a corona wall which many are running in to, even with the best intent to stay the course.
In Scotland, there is an underlying political need to differentiate ourselves from others, at least in some quarters.
Having now been to the shops since the announcement we should wear masks, I know no-one is wearing them, no-one is asking that they should be worn, no-one cares if they are and there is no obvious supply of them.
That particular policy did not work well.
This week's wheeze is to replace Trace, Track and Test with Trace, Test and Isolate, only without using the UK app, although people can use it if they want to, and the Scottish Government are engaged in producing it.
That is clear as mud as well.
This is indeed the moment of highest risk, and the relentless splitting of hairs is making it more so.
I think that staring death in the face will have cleared Boris's mind, and given him a clarity and understanding that others do not seem to yet possess.
Victor Clements.
Mamie's Cottage,
Aberfeldy.
VE Day may not have happened
Sir, – Alex Orr rightly paid tribute to the huge contribution made by the Soviet Union to the defeat of Nazi Germany in 1945 (Remembering Soviet sacrifices, Courier, May 7).
We should also remember with gratitude the vital roles played by the USA and the countries of the Commonwealth in the successful outcome of the war.
Mr Orr did not mention, however, that the leader of the Soviet Union, Joseph Stalin, concluded a pact with Hitler in 1939 which encouraged Nazi Germany to invade Poland, thus triggering the start of the Second World War.
The Soviet Union occupied Eastern Poland while Nazi Germany took over the rest.
Stalin also gave support to Hitler in 1939, 1940 and early 1941 with supplies of grain, oil and other commodities when the Nazis were overrunning France, Belgium, Holland and several other countries.
Before that, Russia had secretly allowed German pilots to train there in the early 1930s, when Germany was banned from having an air force.
Russian support might have ended the war in Hitler's favour if the Germans had forced Britain to capitulate in 1940.
With his back covered and Britain defeated, Hitler could well have conquered the Soviet Union in 1941.
All Nazi resources could have been concentrated on the Soviet Union's defeat alone.
As it was, Hitler very nearly achieved his goal in the first Blitzkrieg invasion of Russia.
We were very fortunate that Hitler bit off more than he could chew, invading the territory of his ally, Stalin, then, later, declaring war on the USA after the Japanese attack at Pearl Harbor.
If Hitler had concentrated on knocking Britain out of the war in 1940, we should not be celebrating VE Day today.
George K McMillan.
5 Mount Tabor Avenue, Perth.