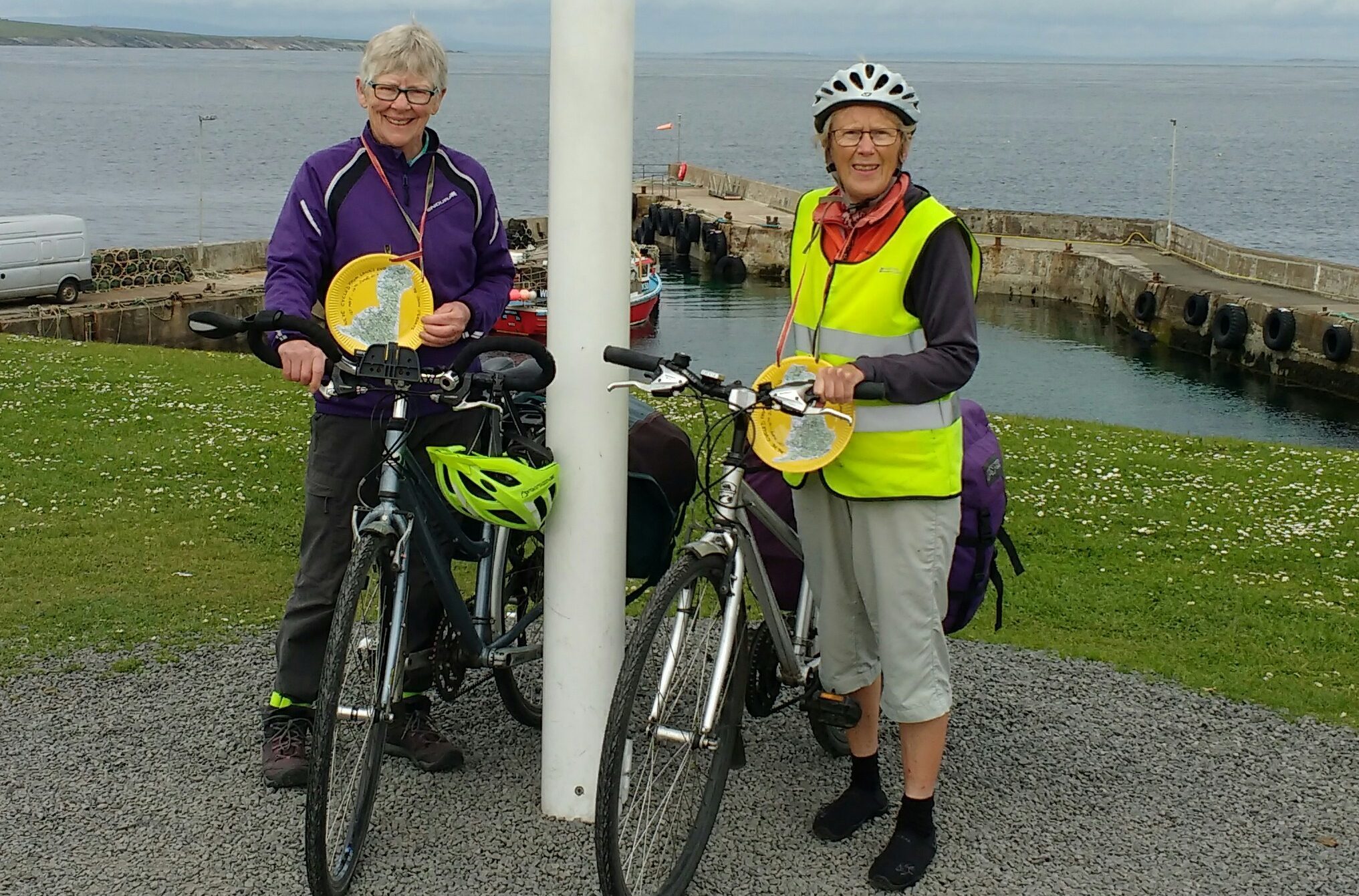 Two women with a combined age of 141 have completed an epic trip to help save Perth's St Ninian's Cathedral.
Jennifer Irving and Ann Yates cycled the 1,107-mile from Land's End to John O' Groats to boost a £3.5 million fundraising effort to repair and restore the building.
It took the intrepid duo 41 days to complete the journey and they have already seen more than £1,500 donated to their Just Giving page.
Retired college administrator, Jennifer, who is a member of St Ninian's Episcopal congregation, came up with the idea of the trip when surveys showed that the A listed church is under severe threat from water penetration from the roof.
She enlisted the support of lifelong friend Ann, a retired nursing professional from Marlborough in Wiltshire and companion on previous cycling adventures.
The pair, who are both in their seventies, met in the 1970s when they shared a flat during their studies in Edinburgh.
They have been having "adventure breaks" on their bikes for almost 20 years. Their greatest challenges until now have been the Coast2Coast, following Hadrian's Wall the 146 miles from Whitehaven to South Shields and the ancient, 1,000-mile pilgrims' route from Vezelay in France across northern Spain to Santiago de Compostela.
St Ninian's, also known as Perth Cathedral, is the mother church for the Scottish Episcopal Diocese of St Andrews, Dunkeld and Dunblane, which covers Fife, Perth and Kinross, Clackmannanshire and parts of Stirlingshire.
Surveys have revealed that water penetration from the roof was threatening its very fabric and that a total of £3.5 million was likely to be needed to return Cathedral to its former glory.
The project to save St Ninian's will have three phases. For the first, to make the building watertight, will cost a total of £750,000 The Heritage Lottery Fund, Historic Environment Scotland and a number of Trusts have already pledged support, but the Cathedral's restoration committee is still faced with finding £140,000.
Phase two is the £2 million repair of the stonework s and eventually it is hoped to restore the church's windows during phase three.
St Ninian's is the work of the famous architect William Butterfield and was consecrated in 1850.