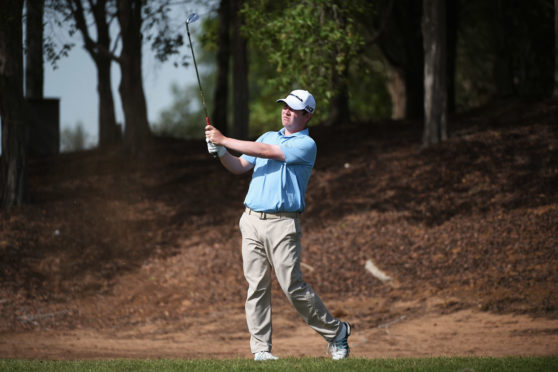 Like many golfers, when Robert MacIntyre sees the sticks in the garage, he gets the urge to grab one and hit the ball. Only in his case, it's not a golf club, but a caman…
MacIntyre has done pretty well with golf clubs in the past year, coming through a mini-tour in the Middle East – and not lavish Dubai but Jordan and Egypt – to winning a European Tour card finishing in the Top 15 of the Challenge Tour.
The left-hander from the little Glencruitten club has come a very different way than the other three Scots qualifiers form this season's Challenge Tour, and one example is how fast he holds to his home town of Oban and his family traditions.
They include golf, but also shinty, which he played in his teens.
"I think the last game I had was in Kingussie when I was 17, but I still get the urge to play," he admits. "I still have the sticks in the house when I go home and I really want to play but obviously I can't now because of the injury risk. If I want a hit I'll stick to the garden."
Like the majority of shinty players who also play golf – including his father – MacIntyre found it more comfortable to play left-handed, although he's right-handed for everything else.
"My Dad got me into shinty and golf, and you swing a shinty stick both ways, so it feels natural playing left-handed," he explained. "Dad always was left handed at golf aand right handed writing, and I thought, that must be the way to do it."
Now set for a season across the world on the European Tour – after his debut next week in Hong Kong his next two stops are Australia and South Africa – MacIntyre is still determined to make Oban his base.
"I'm not moving nearer the airport, no chance," he laughs. "I just need to get myself my own car. That would take a burden off my mum and dad from travelling up and down to the airport.
"The first weeks are going to be a test – Hong Kong, Australia then Jo'burg, I could have played Mauritius instead but I have family in Australia who are taking care of me that week.
"But I'm used to the travel on the Challenge Tour – we were in China for two weeks just last month, then back to Oman for the Grand Final."
His first season on the satellite tour was beyond his expectations, having started on the MENA Tour visiting the unglamourous parts of the Middle East and winning his second pro event, he was just looking to establish himself on the Challenge Tour.
"The first year was just going to be a year of learning and securing my playing rights. But once I achieved that, it was a sense of relief and it gave me the confidence to know that I could go out and shoot for the stars and go for that European Tour card.
"I think the key was before the (limited field) Rolex event in Switzerland, waiting to see if I was the one of the qualifiers, and it depended on other guys' scores.
"That was out of my hands, and it made me realise I have to go out and do it myself, get the job done so I'm not depending on other people."
Strong finishes in Finland and China meant MacIntyre booked his card at Oman, joining Grant Forrest, Liam Johnston and David Law in making the big tour.
"It's been a great year for all four of us so hopefully we can keep it going. I don't think it will sink until next week, and maybe not until I get drawn with someone big, like a Fleetwood or a Patrick Reed, who are playing in Hong Kong."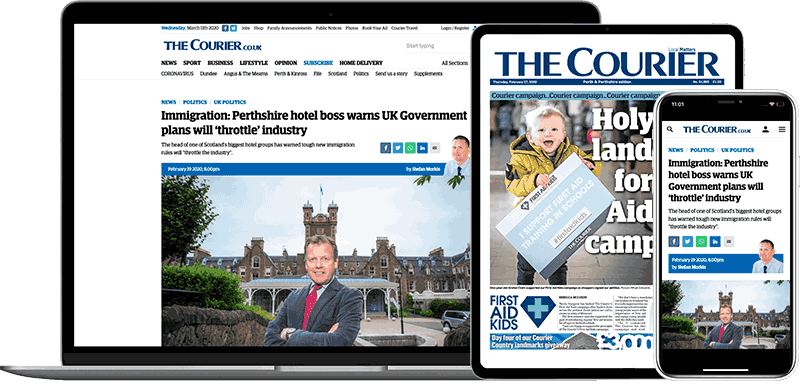 Help support quality local journalism … become a digital subscriber to The Courier
For as little as £5.99 a month you can access all of our content, including Premium articles.
Subscribe