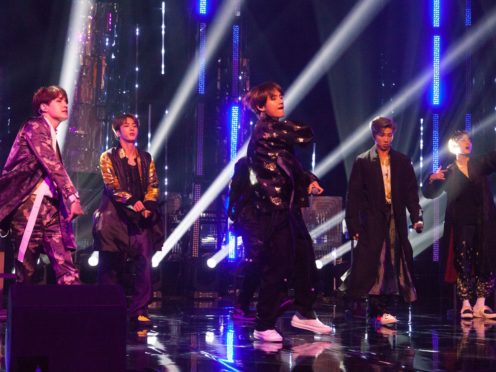 BTS have released their new single, Black Swan, accompanied by a striking artistic dance film.
The K-pop superstars, who recently announced they are using part of their wealth to fund a global arts project involving sculptor Sir Antony Gormley, hinted that their new album will be different from previous offerings.
The latest track, which will feature on Map Of The Soul: 7 when it is released on February 21, appears to be far more contemplative than previous singles.
It was accompanied by an art film featuring an interpretative dance performance by Michal Rynia and Nastja Bremec Rynia, of the MN Dance Company from Slovenia.
The track brings together a touch of Cloud rap, trap drum beats, doleful lo-fi guitar sounds, and a catchy hook as the band "dives deep into their inner selves as artists and faces the shadows they had once hidden".
The song lends voice to their fears that one day music will no longer be able to move or touch them, according to publicity material.
The moment they come face to face with the "Black Swan" within themselves, however, they are struck by a paradoxical realisation that music is all they have.
The video begins with the words of dancer Martha Graham, from which the song drew its inspiration.
The quotation says: "A dancer dies twice – once when they stop dancing, and this first death is the more painful."