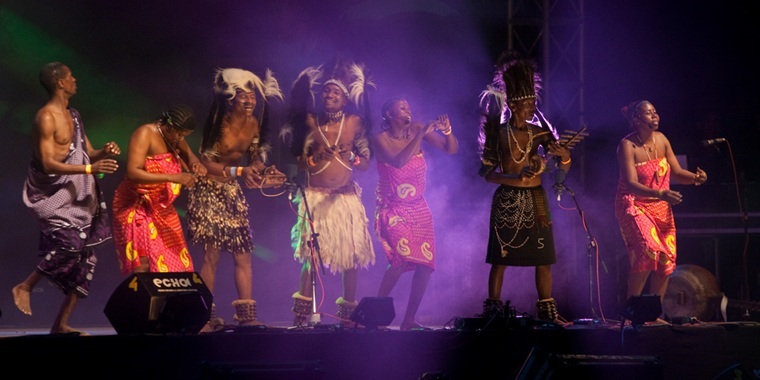 A little piece of another continent will be taken to Fife this summer, as the Big Tent Festival has announced that its theme for this year is Moving with Africa.
Among the performers on the bill are the musical Zawose Family from Tanzania, who were made famous by Peter Gabriel, and Grassroots Zimbabwe.
Brazil! Brazil! also give a flavour of the continent in their displays of acrobatic dance to Afro-Brazilian music.
Organisers of the festival in Falkland, which takes place between July 23 and 25, said that they are stepping up their global performance programme.
Cultural programme director Dana MacLeod said, "The Big Tent's world music programme has been steadily flourishing over our five-year history.
"This year we are proud to announce an increased international element across the debates, film, performance and children's event programme.
"Behind these incredible performance artists is also an interesting story to tell and we hope to give the opportunity to do this.
"The Zawose Family are completely unlike anything I've seen before.
"Their performance style is unique to their own family. It is very delicate and magical."
Theatre ensemble Grassroots Zimbabwe will also run gumboot dance workshops.
Image used under Creative Commons licence courtesy of Flickr user Kin0be.