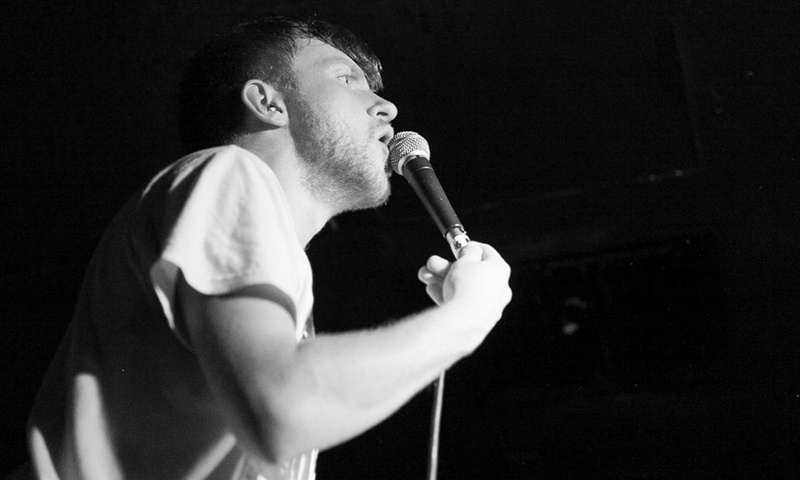 The patrons of Dundee's Beat Generator Live were treated to an audio assault as Sheffield's Rolo Tomassi rolled into town on April 26.
The "mathcore" five-piece, fronted by Eva Spence and her brother James, powered through a mixture of songs from their back catalogue and latest release, Astraea to leave punters' ears ringing and brains rattled.
Rolo took to the stage on Friday following a rowdy performance from support act Vukovi – a Glasgow/Aryshire four-piece who left their captive audience buzzing after inciting an organised riot of line dancing during their closing track.
This was a hard act to follow but the crowd had nothing but love for Rolo as soon as they took to the stage and it was clear whom they had all come out to see.
They opened with the first track off of Astraea, Howl, which set the tone for the rest of the evening.
Loud synth blasted from the speakers before being cut apart by guitars, drums and screaming a pattern which continued throughout the evening and appealed to the audience.
As is the case with most heavy bands, it was almost impossible to make out any of Eva's lyrics but that didn't matter to the 100 or so people who were crammed up against the stage barrier, eager to get as close to the action as possible.
The lyrics, when read out aloud, are well thought out, passionate and full of imagery. However, that same passion is carried through the bands' music and performance and is especially evident within the relentless aggression and emotion with which they are delivered by Eva.
One gentleman, who was determined to show his own passion for the band, and perhaps had slightly more to drink than he should have, even took the unusual step of stripping down to his underwear and crowd surfing his way to the front a trend which didn't catch on.
One of the main highlights of the set was an energetic rendition of "Oh, Hello Ghost" but the band's performance of "Illuminare" the closing track on Astraea was arguably the stand-out song of the evening.
It contained all the old ingredients of Rolo Tomassi, but mixed them with powerful, uplifting chords and pounding drums which took the night to another level sonically.
Over the past eight years or so, Rolo have displayed their undoubted talent and musicianship through their extremely technical music. However, this song showed that the band have the ability to show off their talents without having to play speedy, technical scales and 9/13 time signatures.
It was a simpler song but is also one that could help the band cross-over into the conscience of fans of different styles of music, which could unearth a new host of followers and help broaden other listener's horizons.
The band ended their set on the seven minute epic and thanked those who had stayed to watch, or crowd surfed, while saying they had enjoyed their time in Dundee.
With Eva's floating voice still hanging in the air, the exhausted patrons dispersed into the night ears still ringing and voices hoarse from singing along.
Judging by this performance Rolo will be welcomed back to Dundee if they ever return.
Photo courtesy ofwww.derekbremner.com