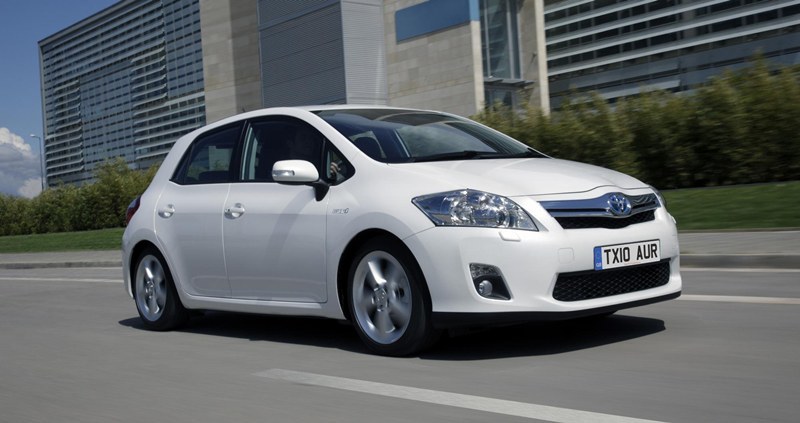 Toyota's Auris hybrid will cost from £18,950 when it goes on sale at the start of July.
As is the case with the Prius, power comes from a 1.8 litre petrol unit and an electric motor, which together provide a combined output of 134bhp.
It'll take the car from 0-62mph in 11.4 seconds and on to a top speed of 134mph.
The Auris hybrid is available with either 15-inch or 17-inch wheels, and they make a noticeable difference to fuel economy.
Both are very frugal, though, so you shouldn't feel too guilty if you go for the bling version.
Riding on the 15-inchers, combined fuel economy is 74.3mpg and CO2 emissions 89g/km.
With the larger wheels on, that changes to 70.6mpg and 93g/km still comfortably under the VED exempt threshold.
The £18,950 price tag buys the basic T4 version, while £20,700 gets you the T Spirit version which has the bigger wheels, along with leather/alcantara upholstery, cruise control, auto headlights and wipers and a reversing camera.