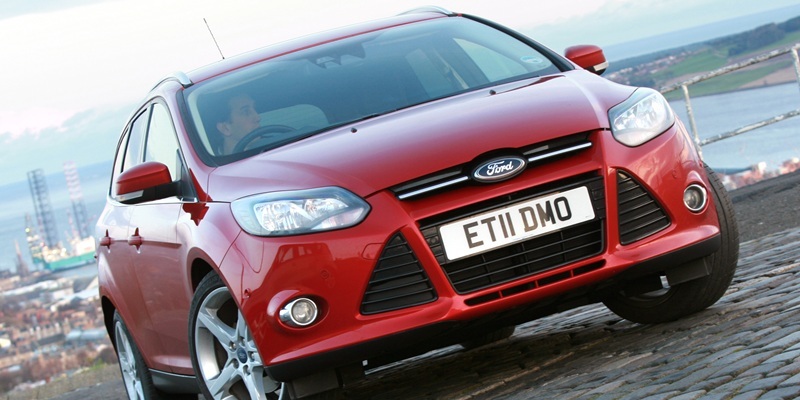 Ford's Focus is Scotland's third-best selling car (the Corsa and Fiesta are No. 1 and No. 2, since you ask) and with good reason the latest version is terrific.
This estate model will be a slightly less common sight on our roads but it's well worth considering if you need a bit more luggage room than the hatch but don't need the barge-sized Mondeo estate.
All the petrol units available are 1.6 litres, with 103, 123 and a turbocharged 148bhp outputs. There are 1.6 and 2.0 litre turbodiesels with 93, 113, 138 and 161bhp options.
Every engine has CO2 emissions below 140g/km, meaning no Focus Estate will cost more than £115 to road tax.
The range starts at £17,495 and I spent a week with the turbocharged petrol model in second-top tier Titanium trim, which weighs in at £20,850.
It was badged Ecomotive, but being a petrol it's obviously not going to be the most economical in the range the diesel models return MPG in the high 60s. Officially it returns a pretty good 47.1mpg, but in real world driving expect around 40mpg.
On the road, all the usual Ford Focus plaudits apply. The ride is quite wonderful, with a big car feel that sometimes has you thinking you must be in a Mondeo.
Wind, tyre and especially in petrol models engine noise are all kept at very low levels, and the Focus Estate is one of the most capable cruisers in this segment.
With each new generation the Focus separates itself further from the rest of the pack as a driver's car, and despite the extra metal on the back, the estate still handles with aplomb. Its steering is pin sharp, creating a trick whereby the Focus feels like a Mondeo on the motorway and a Fiesta on the twisty stuff.
The estate adds a lot of extra luggage room 106 litres with the seats up and 476 with them down, for a total of 476/1502 litres.
That's not quite as roomy as the Vauxhall Astra or Renault Megane estates so they're the ones to go for if you need maximum load space. The Focus also doesn't have a ton of rear leg room, so although it's a capable load carrier, it's not quite as great at carting humans around, especially not big ones.
The Focus should be big enough for most, however, and it's a better drive than its competitors.
Price: £20,850.0-62mph: 8.8 seconds.Top speed: 130 mph. Economy: 47.1 mpg. CO2 emissions: 139 g/km.