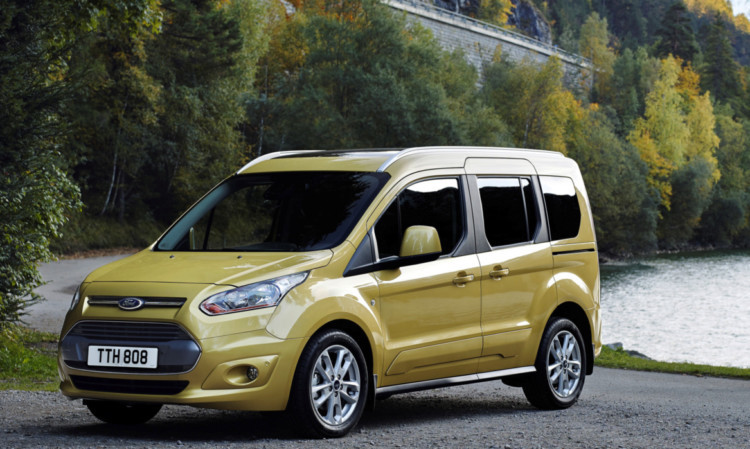 Ford's Tourneo is, essentially, a van dressed up as a car.
That's not to say it's a bad thing. It has all the desirable qualities of a van a huge space for a low price combined with the most essential things car owners require, which is rear seats and windows.
Based on the Ford Transit Connect, it comes in two guises. There's the five seat version I drove likely to be the bigger seller called the Tourneo Connect. Then there's a seven-seat model, the Grand Connect.
All models in the range get an adjustable steering wheel, trip computer, DAB radio with USB and Bluetooth and 16-inch wheels as standard. Zetec trim adds air conditioning, a heated windscreen and front foglamps while top-spec Titanium trim comes with cornering lights, cruise control and dual-zone climate control.
My basic Style-trim model cost £14,795. That's not at all bad for something that, with the rear seats folded, offers a gigantic 2,410 litres of boot space.
There are 1.0 litre turbocharged and 1.6 litre petrol engines, and a 1.6 litre diesel which is what the majority of buyers will plump for.
My test car came with the diesel. With 148bhp it's not within spitting distance of being fast 0-62mph takes more than 15 seconds and top speed is only 100mph but it has enough torque to deal with heavy loads in a reasonably competent fashion.
Combined fuel economy is 56.5mpg but you'll have to drive very gingerly indeed to achieve that a figure in the high 40s is more realistic. That's not bad for a big, high-sided vehicle though.
When it comes to driving the Tourneo doesn't have the road manners of Ford's more mainstream people carriers such as the C-Max.
It doesn't have that vehicle's car-like drive. Tackle a corner too quickly and body roll is immediately apparent.
Wind and tyre noise also make their presence felt.
It's not a bad drive though. Like all Fords, the gearshift is smooth and easy, the steering is light, and the pedals have just the right amount of weight.
As long as you're not in too much of a hurry and don't expect Lexus-like levels of refinement it'll do quite nicely.
Entry to the rear is via a pair of sliding doors that give great access, meaning children, car seats, boxes and other bulky items can be loaded from the side.
There is enough room inside for five members of the Harlem Globetrotters. I'm 6'5" and I could have worn a top hat without it scraping the ceiling.
The trim doesn't come up to the standard of the nice soft-touch stuff found in people carriers by Peugeot and Seat, to name two examples.
But while it's rough and ready it's also rugged and hardwearing. I've no doubt it'll stand up to the worst that family life can throw at it.
So if you want a car-like people carrier with great road manners, this most certainly is not your steed.
But if you're after a lot and I mean a lot of car for not a lot of money, then this most certainly fits the bill.
Price: £14,795
0-62mph: 15.2 seconds
Top speed: 100mph
Fuel economy: 56.5mpg
CO2 emissions: 130g/km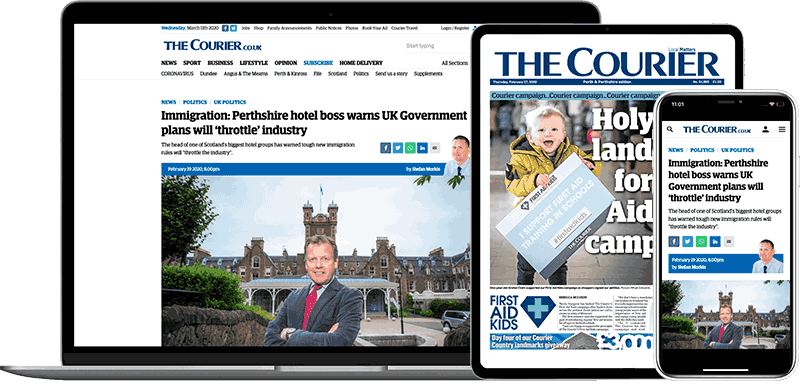 Help support quality local journalism … become a digital subscriber to The Courier
For as little as £5.99 a month you can access all of our content, including Premium articles.
Subscribe