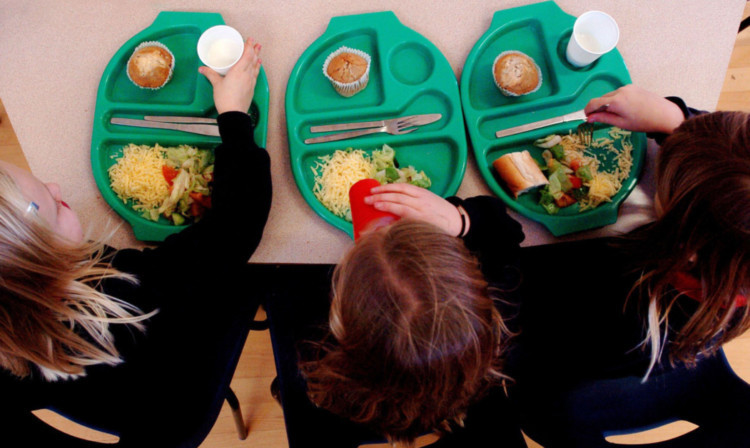 As Alex Salmond announces that every P1 to P3 child in Scotland will receive free school meals, Caroline Lindsay finds out more.
This week the Scottish Government announced that every P1 to P3 child around 170,000 in Scotland will get free school meals from January next year. As part of a £114 million package for young people over two years old, the plan mirrors one being introduced in England in September this year, removing any possibility of free meals being a stigma, improving health and wellbeing, increasing attainment and saving families at least £330 a year for each child. The project is funded by using extra money going to Scotland, through the Barnett Formula named after former Chief Secretary Joel Barnett who, in 1978, calculated a formula for distributing central government funds between Scotland, Wales and England.
Up until now free meals were only available in primary schools to families which receive child and working tax credits.
Child Poverty Action Group Scotland has campaigned tirelessly for the provision of healthy school lunches across the board, saying that they have a positive impact on children's readiness to learn, their academic attainment and on supporting family budgets and home life.
John Dickie, head of CPAG in Scotland, said: "A universal approach to healthy free school lunches will provide a huge boost to families across Dundee, Tayside and the rest of Scotland at a time when they are under increasing pressure from tax credit and benefit cuts, soaring food and energy prices and stagnating wages.
"Current means-testing means too many of our worst off children are not receiving a free school meal and parents too often struggle to meet the extra costs of lunches as they move back into work or increase their hours when their children start school.
"What's more, a universal approach ensures that all our children, whatever their home circumstances, gain the health and education benefits of a healthy lunch in the middle of the school day."
The Church of Scotland has also been a driving force behind the move. Sandy Fraser, convener of the Church of Scotland education committee, said: "Anything that removes a barrier to children making the very best of their education opportunities is a good thing. Access to hot meals falls into that category."
The plan is welcomed by primary school teachers, too. One Fife teacher, who asked to remain anonymous, commented: "It's a good idea it makes all the children the same and means they are all getting a nutritious meal in the middle of the school day. It's also a great way to tackle the obesity problem; hopefully more children will get into better eating habits and go home and educate their families."
Chef Nick Nairn, who has been campaigning for improvements to school meals in Scotland for more than 15 years, welcomes the move but suggests that breakfast should be the meal that pupils get free, rather than lunch. He has always been a strong advocate of the importance of breakfast, saying: "It is imperative we don't underestimate the importance of breakfast to set us up for the day. Too many Scots children are going out of the house undernourished and not able to achieve their full potential."
The Scottish Government estimates that approximately 25,000 children will be attending P1-P3 classes across Dundee, Angus, Perth & Kinross and Fife, all of whom will be eligible for free school meals from January next year. They estimate that around 19,700 of these children will be newly eligible directly as a result of our decision to implement universal free school meals (with around 5,500 currently registered for meals).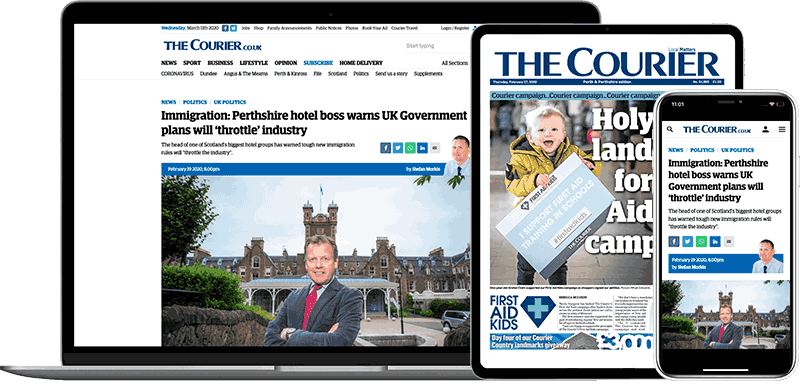 Help support quality local journalism … become a digital subscriber to The Courier
For as little as £5.99 a month you can access all of our content, including Premium articles.
Subscribe