Anti-poverty charity ActionAid has launched an appeal to find sponsors for an African child.
Irenge, who is eight years old, lives in the Democratic Republic of Congo, where decades of war have left the country damaged.
The charity is calling on philanthropic Dundonians to sponsor her this Christmas.
Sponsorship could change her life and her community for the better.
Those who donate will see the difference their funds make and will receive regular feedback from the youngster.
Jane Moyo of ActionAid said: "For just £15 a month, child sponsorship through ActionAid can help bring about real, long-term change.
"You'll get two letters a year from the child you sponsor, and updates from the country to tell you how the money you donate is changing lives.
"That could be through building classrooms, supplying clean water, delivering basic healthcare and even offering small business training.
"We're hoping this focused local appeal in Dundee will help us change Irenge's future for good."
ActionAid sponsor and celebrity comedian and author Mark Watson said: "People often feel with charities that they're pouring money into a far-off place that will never solve any of its problems.
"With child sponsorship you get to see the relationship between your donations and the real improvements in a specific person's life.
"It's really rewarding as well as being desperately needed."
The nationwide campaign seeks to help 2,700 of the world's most vulnerable children in developing countries across the globe.
See more at www.actionaid.org.uk.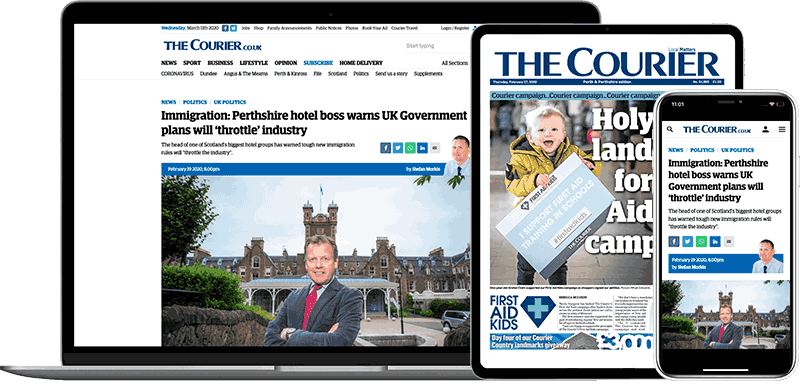 Help support quality local journalism … become a digital subscriber to The Courier
For as little as £5.99 a month you can access all of our content, including Premium articles.
Subscribe