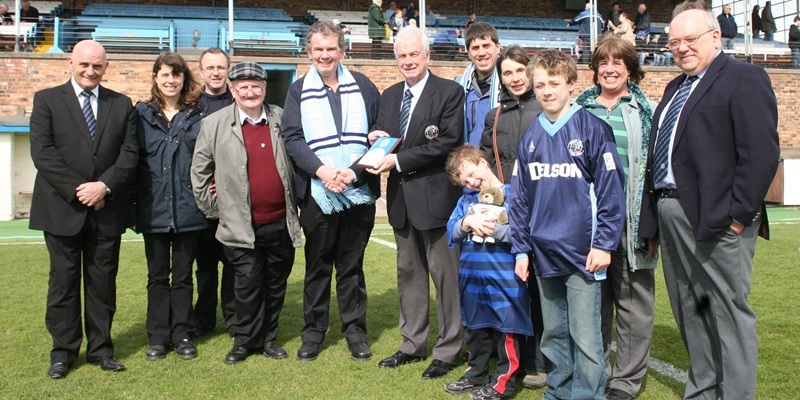 A luxury Angus leisure resort has been fined £120,000 in the wake of a holidaymaker's death after he contracted legionnaires' disease during a stay at one of its lodges.
The advocate said a private company had been brought in to put in place a "Rolls Royce" system for water quality.
He added that between Mr Warnes' death and last August, random sampling for legionella had seen 507 samples taken, 500 of which returned negative immediately and seven of which required re-testing and also returned negative.
Mr Anderson told the court that Piperdam is now also the subject of a concurrent civil action in the Court of Session seeking payment of substantial sums over the events of April 2008.
He said a question had arisen over whether or not the company had the necessary indemnity to cover such claims and that may be an issue that could involve the company in further action.
Sheriff Veal said he had started the fine at £150,000 and had given a discount of 20% in respect of the plea and "far from inconsiderable" work to resolve the matter and negate a long, expensive jury trial.
He said, "All steps which have properly addressed the legionella risk were quickly put in place, but only after the event.
"If proper consideration to the risk had been addressed at the right time, and to the depth that approved code of practice required, then there is every likelihood that the tragic event and consequences which have been the catalyst for this prosecution may have been avoided."
Sheriff Veal said any fine should impact the firm which employs around 70 people but it should not jeopardise future business operations and thereby put jobs at risk.
He said, "Finally, it would be quite wrong and also remiss of me not to express on behalf of the court personnel our sympathy and regret at the death of Mr Warnes.
"In the inevitable setting of a court where matters are, of necessity, spoken about in what may appear to be a cold and objective way, not one of us present here today can fail to acknowledge that we are speaking about the death of another human being, who clearly was well loved by his wider family."
Elaine Taylor, head of the Crown Office and Procurator Fiscal Services health and safety division, said, "Mr Warnes' death was entirely avoidable and had Piperdam met its statutory health and safety obligations he would be alive today."
Piperdam managing director Phil Mulholland was in court yesterday, but did not comment.
What should have been a memorable family trip to Scotland to mark Lowestoft man Edward Warnes' birthday turned to tragedy, when he and his partner fell ill with flu-like symptoms on their return to Suffolk from Piperdam.
Within days Mr Warnes was in intensive care and he spent his 60th birthday in a coma before family members took the heartbreaking decision to turn off his life support system.
His partner Rosemary Powell (60) and daughters Emma Davies (40) and April Dunn (35) were at Forfar Sheriff Court yesterday to hear Piperdam Golf and Leisure Resort plead guilty to an indictment alleging breaches of health and safety legislation relating to risk assessment and control steps taken to prevent exposure to the deadly bacteria from January 2001 to April 2008.
After Sheriff Kevin Veal's imposition of the penalty payable at £60,000 per annum the family said no price could be put on the life of their loved one.
But they said they hoped the sentence would send out a message to resort operators over their responsibilities in keeping the disease at bay, and the risk by facilities such as hot tubs, where experts found samples of the bacteria that killed Mr Warnes.
Depute fiscal Sally Clark delivered a lengthy agreed narrative on the circumstances surrounding the case and the company's subsequent guilty plea.
The family had been staying at one of the resort's Eagle lodges, where they used the hot tub.
On their return home Mr Warnes and his partner became unwell, believing at the time that they had flu.
Ms Powell was later established to have been suffering from pontiac fever, a short, feverish form of legionnaires' disease, and fully recovered.'Significant risk'Mr Warnes' condition deteriorated and he was admitted to hospital on April 9 where blood tests confirmed he had legionnaires' disease.
His condition continued to deteriorate and life support was withdrawn on April 11.
An Angus Council investigation established that the same strain of legionella bacteria that had caused Mr Warnes' death was present in the hot tub and two of the showerheads in the lodge where he and his family had stayed.
"Hot tubs are recognised as a foreseeable source of legionella infection," added Miss Clark, saying there had been a number of reported outbreaks of the disease in spa facilities, where "ideal" colonisation conditions for the bacteria could be created.
"Hot tubs therefore present a significant risk," she added.
She told the court that the strain on legionella bacteria in a sputum sample taken from Mr Warnes before his death matched that in two of the samples taken from the lodge.
Miss Clark also told the court of Piperdam's cleaning regime for hot tubs and showerheads, but said any control measures which were in place were not adequately in line with required standards.
Guidelines recommend water in hot tubs should be checked three times daily and systems cleaned and disinfected weekly.
At the time of the Piperdam outbreak the spas were emptied around every four weeks and water quality readings were taken shortly after chlorine had been added, a procedure that the court heard was flawed.
Miss Clark said that the managing director had considered the issue of legionella but mistakenly believed there was no risk because they had new equipment and new buildings, his understanding being that the bacteria colonised older systems and buildings.'Very great regret'Defence advocate Gavin Anderson opened his mitigation by offering a public apology to Mr Warnes' family over their "deep regret."
He said, "I would emphasise that those charged with owning and running this company have been acutely affected by this incident.
"I record their very great regret and their determination that this cannot happen again on their watch."
He added, "It has always been the intention of those running Piperdam to operate a safe leisure complex where guests may relax in the very best of surroundings."
He spoke of the company's immediate steps after a link to Mr Warnes was established, including the closure of leisure facilities and the extended closure of the lodge where the Warnes party stayed.
Mr Anderson also detailed what the sheriff described as the "not insignificant measures" put in place by the company in the wake of the tragedy.
Those included the appointment of two health and safety staff, whose role includes the control regime for hot tubs.
Mr Anderson said, "This is not a case where the company failed to heed previous warnings or advice from others.
"The company followed the procedures laid down by the American (hot tub) manufacturer in the user manual.
"It is not a case which involves cost-cutting at the expense of safety."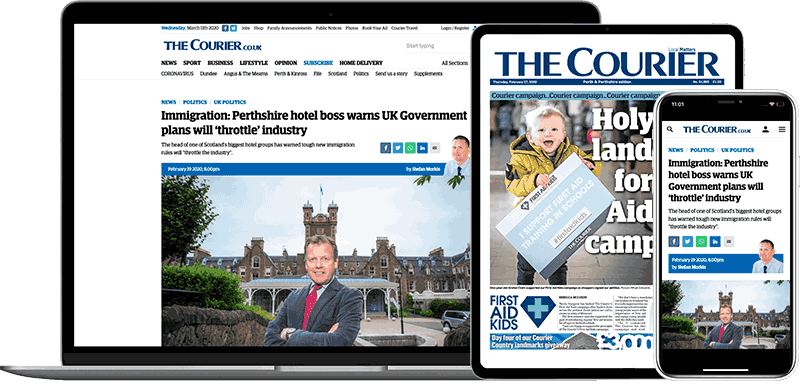 Help support quality local journalism … become a digital subscriber to The Courier
For as little as £5.99 a month you can access all of our content, including Premium articles.
Subscribe