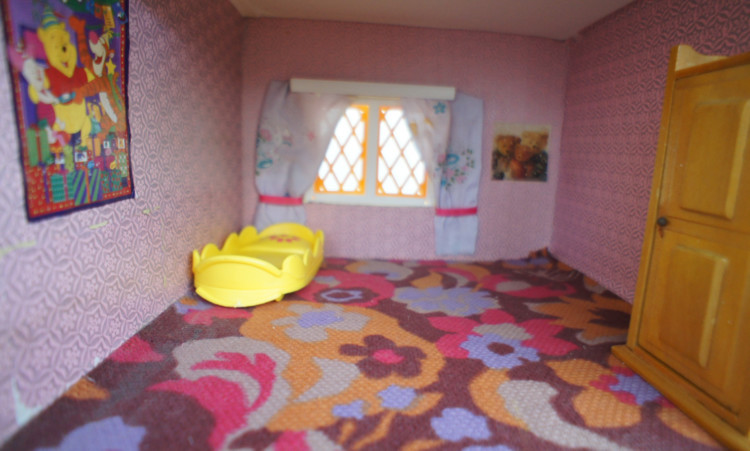 A dream home with a difference is going under the hammer to help raise funds for a toddler.
The "highly desirable and rarely seen detached villa" has gone on the market for offers over £0 although the estate agents recommend viewing this one before moving in.
The beautifully crafted doll's house went on the market on Thursday and already the hot property has attracted eight potential buyers who have arranged viewings.
Blackadders is advertising the villa which has two bedrooms, a spacious living room, kitchen and family bathroom over two floors.
The firm has even given the house its own online listing, with full property schedule to download.
Additionally, the Whitehall Street villa has a garage extension at the side as well as an overhanging balcony making the most of the fine aspect to the front, the firm says.
The property will be auctioned off by Curr & Dewar on August 26 and people can view the property and make bids at Blackadders, also on Whitehall Street, until August 22.
All proceeds from the sale will go towards the Blake McMillian Trust.
The Longforgan youngster was diagnosed with MeCP2 Duplications Syndrome shortly after his birth and the condition means he may never be able to walk or talk.
Blake's mother Jenny McMillan came up with the idea of auctioning the house and said: "The doll's house, which is quite modest, was handcrafted by a local man for his daughters and then played with by his granddaughters too so it comes with a lovely story we thought auctioning the house would be a great way to raise funds.
"We set up the trust to assist Blake with his daily struggles and provide him with equipment and therapies he may need.
"We set up Hope for Blake to fundraise for research into his rare disorder.
"There is currently research into MeCP2 Duplication Syndrome in the UK and globally there is a network of researchers currently, we are hopeful that one day soon they will find a cure and to relieve the symptoms of all sufferers of MeCP2 Duplication Syndrome."
Lindsay Darroch, partner and head of property at Blackadders, said: "We are glad we can do our bit and we hope this helps raise awareness and much needed funds for this deserving charity.
"With no home report required, no stamp duty and no fees, I am hopeful that this property will generate a lot of interest."
Steven Dewar from Curr & Dewar said: "We are so pleased to be involved with this sale and support this worthwhile cause.
"We hope this item will generate a lot of interest and raise a considerable amount for the trust on the day."
For more information please visit the Blake McMillan Trust Facebook page.