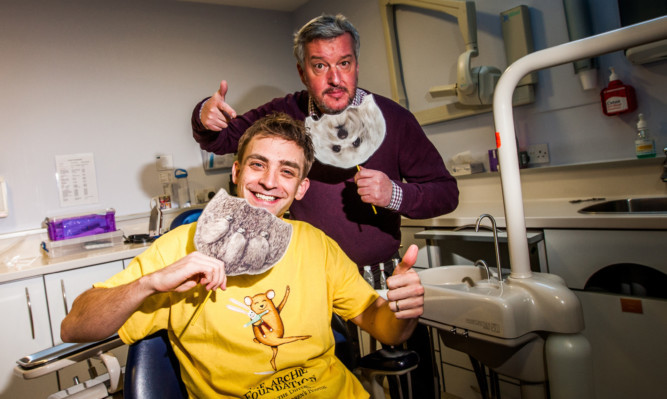 On Christmas Day this year the conversation in thousands of households across Courier Country will turn to beards.
Not the white fluffy variety sported by Santa but the kind which will start on December 25 and flourish until Burns Night on January 25, raising much-needed cash for local sick children.
This year the challenge being set down by The ARCHIE Foundation is "What will you sprout?" recognition that for many rookie beard growers, this will be an interesting trip into the unknown!
Will it be spikey like a cactus or a hedgehog? Will it be tough as a loo brush, or soft and cuddly like a pet dog's coat?
Emma White, head of fundraising for the children's hospital charity in Tayside, says: "This is a very important fundraiser for The ARCHIE Foundation but it is great fun and one which every man, young and old, can easily participate in.
"All we ask is that they raise or give at least £10 but hopefully, they will find it is lots of fun and raise lots more."
A host of volunteers have already pledged their support, including representatives from Dundee United, Dundee and St Johnstone football clubs.
Last year's challenge raised more than £200,000. To register for a sponsor form and hopefully beat last year's total text ARCHIE to 70660.
Funds raised will go towards the £2 million appeal to improve facilities at the Tayside Children's Hospital.