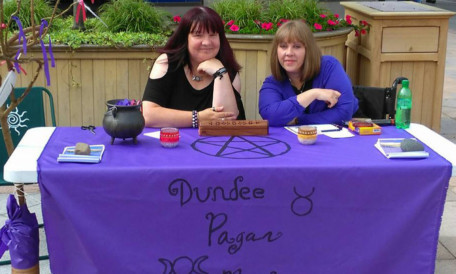 Two friends collecting underwear for young women and children in Africa have issued a rallying call to Dundee.
Fyonna Macleish, 49, and Kymm McNiven, 41, decided to collect for charity Smalls for All, an organisation designed to provide underwear to people in some of the poorest parts of Africa.
The duo who are both part of Dundee's Pagan Moot became inspired to organise the collection after hearing shocking stories of young African girls being sexually assaulted simply due to them not being able to afford a bra.
In parts of Africa, Fyonna revealed, women who do not wear a bra are seen as being from a lower social status and therefore more likely to be assaulted.
She explained: "We are collecting for bras and pants which we will send to Africa.
"Pants have to be new and still in their original packet, but used bras can be submitted.
"In Africa a bra can be the difference between a girl being raped and staying safe. When an African girl doesn't wear a bra she can be seen as holding a lower stature in society and can be targeted as a result.
"When I heard this from the charity it really horrified me.
"If we can protect one woman by doing what we're doing then we'll be delighted.
"I'm asking all my friends and family to help me out and want as many people as possible to donate."
Fyonna is now hoping to get in touch with a supermarket or business who can help her organise the collection by providing drop off points for people to visit with donations.
To get in touch with Fyonna email ffyonamacleish@inbox.com.
Smalls For All was set up in 2010 by finance worker Maria Macnamara after a visit to orphanages in Ethiopia.
Maria explained: "Women who can afford underwear tend to be seen as having someone who cares for them a husband, brother or father.
"They are not on their own so they are not seen as vulnerable."
People can find further information on Smalls For All by visiting www.smallsforall.org.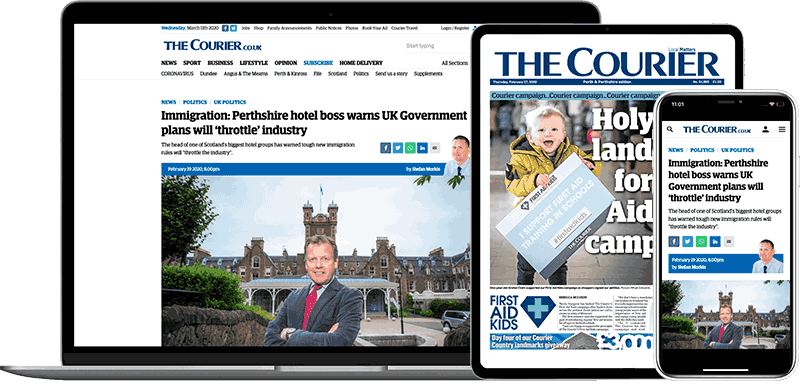 Help support quality local journalism … become a digital subscriber to The Courier
For as little as £5.99 a month you can access all of our content, including Premium articles.
Subscribe