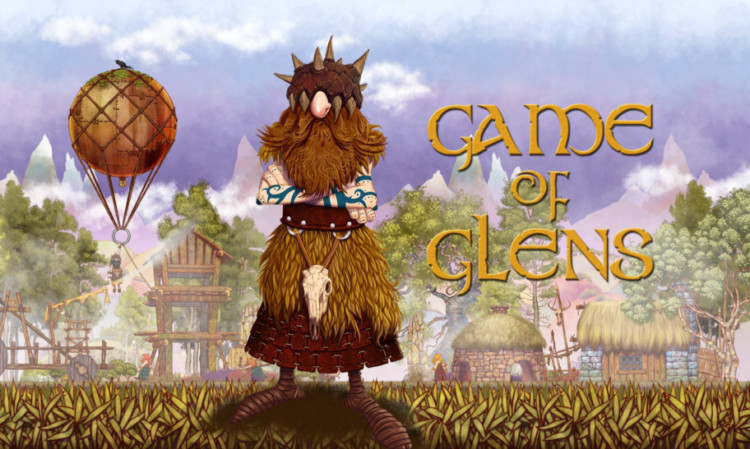 Dundee video games company Ruffian Games is hoping public support will lead to a team-up with one of Japan's leading developers and publishers.
The firm, which produced Crackdown 2 for the XBox 360, is one of three companies competing for support from Square Enix, publishers of the popular Final Fantasy and Tomb Raider series, through its new Collective programme.
This gives visitors to Square Enix's website the chance to view proposals for new games and then vote for their favourite.
The idea which gains most public support will then receive support from Square Enix through crowdfunding platform Indiegogo.
Ruffian's proposed new title is called Game of Glens, a Scottish-themed offering that allows players to control a clan and take part in various challenges in a surreal version of Highland games.
The game is initially being developed for PCs but may be adapted for consoles and tablets if it is successful.
However, even if Game of Glens is not picked through the Collective programme, Ruffian intends to find other ways to get the game on to the market.
"Initially we're targeting PC. We want to support other platforms in the future consoles and tablets but that will depend on the success of the PC version first," Ruffian spokesman Jim Cope said.
"We may be able to add additional platforms as crowd-funded stretch goals but that would need to have the right backing and support from people in the campaign.
"If we don't get enough support from the Collective campaign we will look at other options to get the game to market. We do have publisher interest in the title, but before we take that route we'd like to exhaust our options for self-publishing.
"Self publishing and retaining the ownership of the games we make is an important aspect in our future strategies."
Mr Cope said crowd-sourcing where people contribute a small amount of money to help fund the development of a particular project could become more common in the future.
Not only do the contributors help meet the development cost, they also provide a guaranteed customer base for the finished title.
"I think crowdfunding will be one of many options for development funding in the future. It won't replace traditional mechanisms, but I think we'll start seeing the different models work closer together as more publishers look at ways to utilise the crowd's pre-purchasing habits," said Mr Cope.
"Gamers now have a much closer connection to developers than they ever have before, and they are increasingly aware of the costs and efforts involved in bringing ideas to fruition.
"People love to be part of something cool, and crowdfunding is a great way for those people to feel involved in a common creative goal.
"Lowering the barriers to trying new ideas in this way is a good thing for the future of our industry," he added.