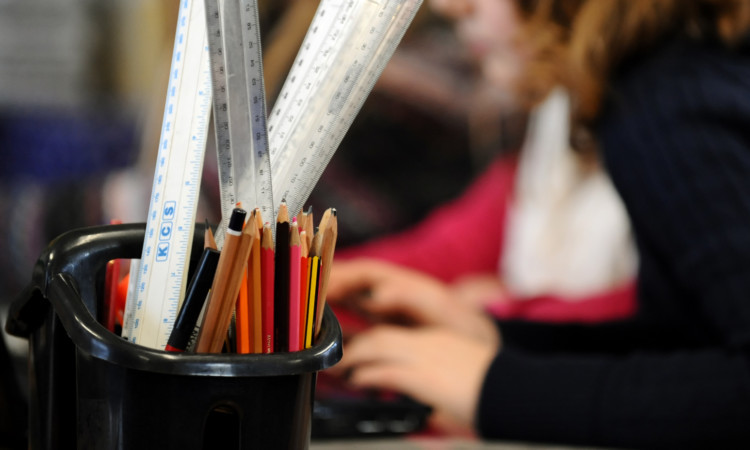 Scottish school pupils face the prospect of being sent home because of a "supply crisis" leaving classrooms without anyone to look after them, according to a senior teachers' representative.
EIS president Philip Jackson's claim came as The Courier uncovered figures showing the amount of money spent on supply teachers has plummeted by as much as 61% in some local authorities since 2008.
At an education fringe event at the Scottish Conservative conference, Mr Jackson told attendees that teachers' patience "is running out".
He added: "On my travels to our local associations it has emerged that there is a supply crisis in some areas. So much so there is talk of pupils having to be sent home.
"This is not the case at the moment but it cannot be far away, so it is imperative that it is looked at as a matter of urgency."
Tory young person's spokeswoman Liz Smith branded the supply shortage "insulting" at the event and, last night, minister for learning Alasdair Allan, said he would be "concerned about any situation where pupils did not have access to teachers".
Now, The Courier can reveal the amount spent on supply teachers has fallen by 61% in Angus, a real terms equivalent of £935,000 and 53%, or £2.3 million, in Dundee since the 2008/09 session.
It has also decreased by £1.65 million in Fife (26%) and £591,753 (16%) in Perth and Kinross.
Only Stirling increased its spend on supply teachers over the period, by £276,693, or 28%.
An Angus Council spokeswoman said: "There are a number of factors that have resulted in the reduction in Angus.
"These include schools managing absences more effectively, and payments to supply teachers were reduced in line with national agreements."
Fife Council's team leader (resources) Kevin Funnell said: "There are a number of factors that impact on the spend on teaching supply staff within a financial year.
"These have included the change to the national terms and conditions for teachers, effective workforce planning and improved attendance management procedures within our schools."
A spokeswoman for Perth and Kinross Council said: "Council spend for supply teachers has decreased over the last five years due to a reduction in pay for short term supply and a lack of available supply cover."
A Stirling Council spokesperson said: "The education service employs both short and long term supply staff. It allows us to release other staff members to carry out professional development activity, and is also used to cover absence."
Dundee City Council said some of the figures were incomplete.