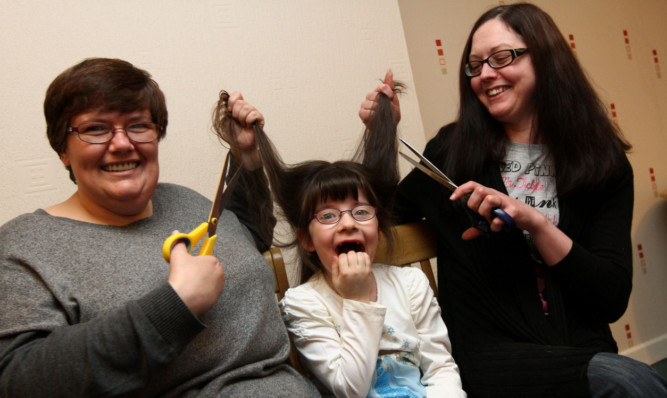 A courageous Angus primary school pupil facing a major skull operation is putting other sick youngsters before herself as she prepares for vital surgery.
Six-year-old Iona Stewart, from Forfar, will travel to Glasgow's Yorkhill Children's Hospital in February to undergo the complex procedure surgeons hope will release pressure which has developed on the brain of the Strathmore Primary youngster.
Knowing that her head will have to be shaved for the operation, plucky Iona and her mum, Audrey, have set up a weekend Forfar fundraiser which will see them get their locks chopped together, with the youngster's hair going to a charity which makes wigs for children suffering conditions including cancer.
At just six months, Iona underwent surgery for craniosynostosis, a fusing of the fibrous sutures in an infant skull which can result in abnormal head shape.
Iona successfully came through the operation and had been making good progress until last year when severe headaches suggested all was not right.
Mum Audrey said: "As soon as she went to the doctor she was referred to Yorkhill and we had various tests done.
"We went back there in October and were told she had a build-up of pressure on her brain and requires a vault procedure to try and release it.
She continued: "It's been a really trying time for us all, but Iona just gets on with it.
"We knew she would have to get her hair cut for the operation, so we decided to organise a fundraiser for the neurology ward at Yorkhill. They have been absolutely fantastic with us and the staff there just can't be faulted."
The idea will see mum and daughter go under the clippers at Forfar's Queen's Hotel on Sunday afternoon, with Audrey, 41, and Forfar pal Josie Robertson also undergoing a leg waxing to boost the charity total.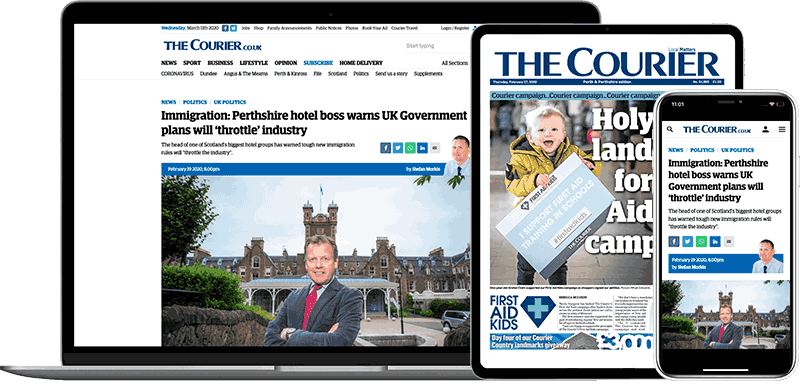 Help support quality local journalism … become a digital subscriber to The Courier
For as little as £5.99 a month you can access all of our content, including Premium articles.
Subscribe